Hi my friends,
I was trying to adjust this chassis in astro city cab, and was working uncomfortable without space. While i thought i was dialing the v.lin pot i was cranking the VR pot ( Voltage regulator? B+ adj? ) and .......does not power anymore.
The chassis beeps intermittent, i think the proctection circuit is doing its job.
Hey, can anyone give advice on this? i haven´t been able to find Wei-ya 2228h diagram at all.
What should i be looking to fix or replace? the HOT or other transistors, capacitors?
i attach pics for reference, i would appreciate any help!
I know it´s not a premium chassis maybe for the trouble but the only one i have right now!
Maybe master
@nem
could guide for simple steps?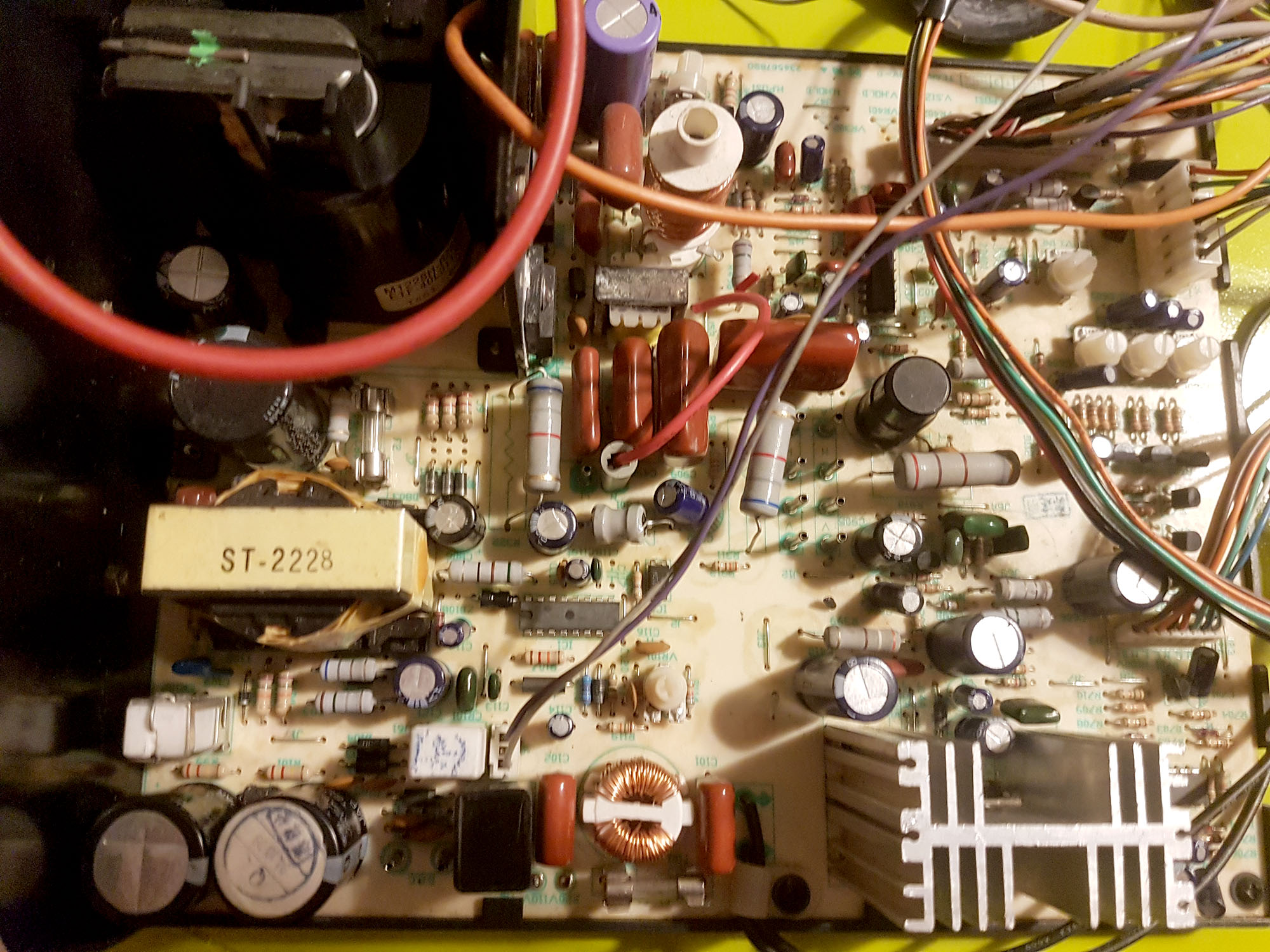 Here you can see pot (vr101)