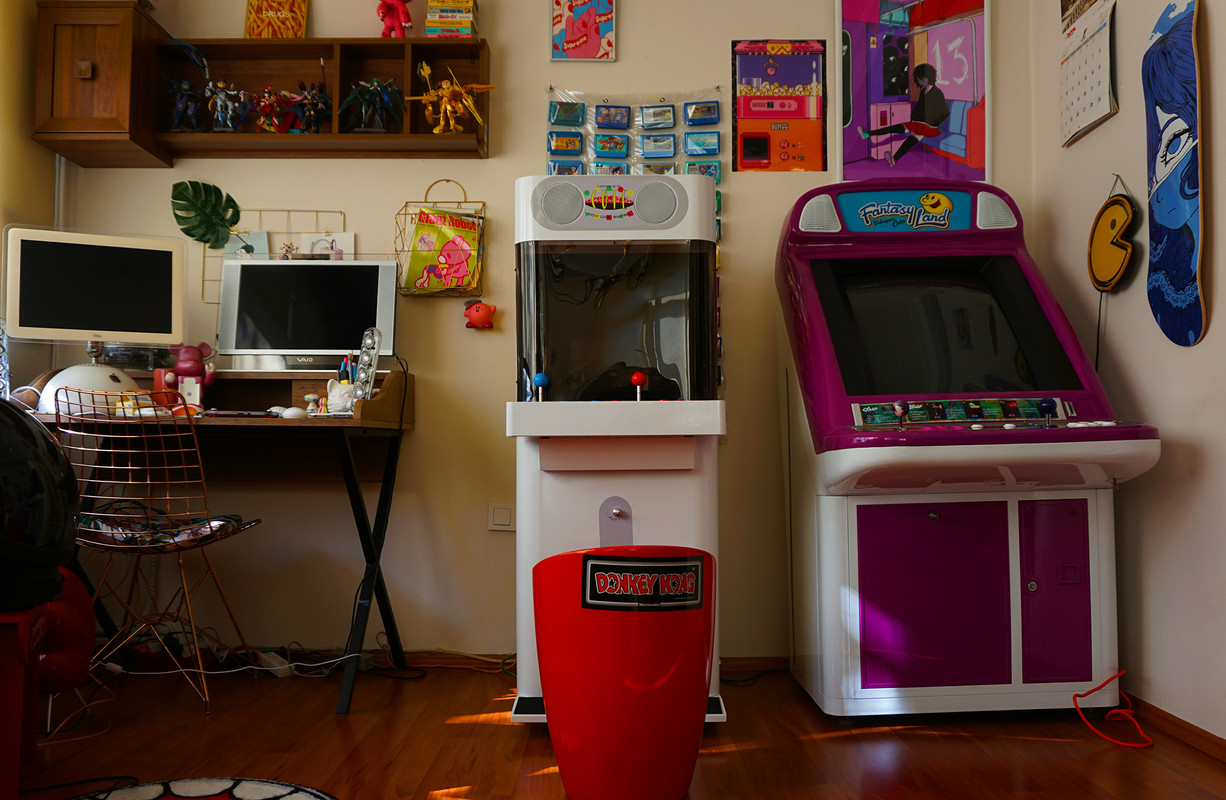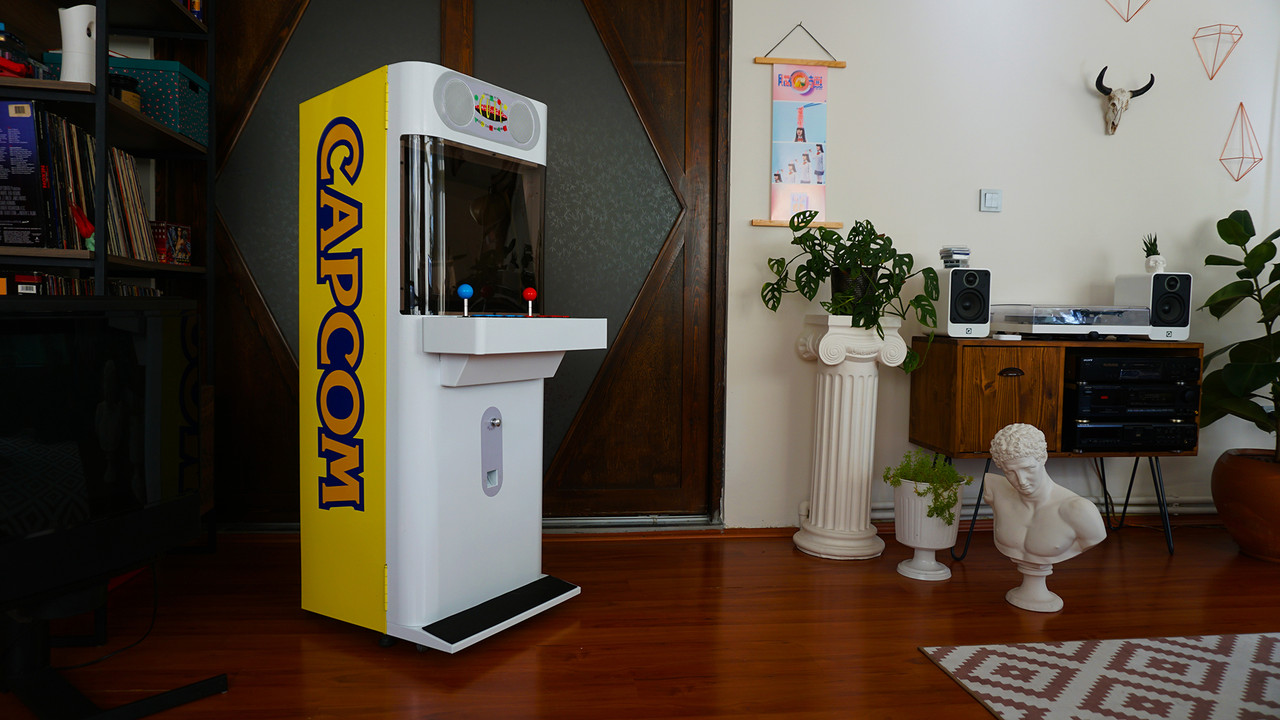 Hello people.
This is a new thread for the pre-order.
We have talked with
@Cereth
and we have decided to open it. For now we will make a list for pre-order.
@Cereth
AKA Game_Saru is USA Distributor
Ronnie VD Kolk
aka
RKLOK
is EUROPE distributor. He is in Netherlands. You can reach him his website and e-mail for the all details. Thanks to
@PascalP
to introduce to me with him
.
His info:
rklok.nl/
ronnie@rklok.nl
The Price is 1500 USD For the USA Buyers
The Price is 1495 EUR (including Tax ) for the EUROPE Buyers ( Ronnie told me the local shipping in EUR is around 175€. But please ask him for all details too )
This is the base price on
@Cereth
warehouse. I think he will give some details information in this thread.
What's include:
ALL METAL PARTS with Powder Coat ( Thanks to
@Lemony Vengeance
to remind me the color choice. I will make it 3 original colors. YELLOW-PINK -GREEN )
WHEELS
PLEKSI GLASS
JAMMA WIRING
ASAHI SEIKO COIN MECH.
POWER
LOCKS AND KEYS
ALL THE STICKERS ( I think i will ship the sticker later with DHL in a packet. We dont want any trouble
with Capcom
)
CONTROL PANEL STICKER
BEZEL FOR WG 19" ARCADE MONITOR ( THIS IS AN OPTION FOR NOW, MAYBE WE CAN CHANGE IT FOR ANOTHER BRAND LATER )
THERE WILL BE NO MONITOR - BUTTONS-JOYSTICKS ( SORRY FOR THE 100 YEN. YOU HAVE TO BUY IF FOR YOUR SELF
)
NOTE: I have written before about the cabinet which looks like %80 original. If people want is closest to original i will get a original one and will try to produce it as soon as possible original

I will ship the cabinet in a container and it looks i can put 40pc in a 20ft container for one time. The pre-order number is 40 pieces for now. If we reach to this number, then we can talk about another container


The production time for 40pc is 60 days after i got first payment.
NOTE 2 : We will make a list for now, then there is some method for payment.
My idea is: People will pay to
@Cereth
first. When we collect all money , he will send to me %30 of total. Then i can start to production. After i have complete the all cabinets, he will pay to me rest. Of course i will share all the production details in here as usual
. You can see my other production process
Maybe
@Cereth
can share his opinion with US.
It will be same for the Europen Buyers too. They will contact with
Ronnie
for the payment
Please ask all question in this thread. If i forget something i will update the first post
----------------------------------------------------------------------------------------------

Pre-Order List

1- @Lemony Vengeance ( YELLOW )

2-
@Fletcher
( GREEN )
3-
@capsuleman
4-
@animesuperj
( PINK )
5-
@Epic
-
6-
@Micromort
( PINK )
7-
@SNK-NEO-GEO
( 3 PINK - 2 YELLOW - 1 GREEN )
8-
@ZoomBoy
( GREEN )
9-
@-Ace-
10-
@mundy
( GREEN )
11-
@benime
(GREEN )
12-
@rewrite
( GREEN - YELLOW - PINK )
13-
@acblunden2
( GREEN - GREEN - PINK )
14-
@zero238
15-
@bmaru76
( PINK - ? )
16-
@kingau
( PINK - GREEN)
17-
@theoddtech
( PINK - GREEN )
18-
@friedpotatoz
( PINK )
19-
@Rg111
( GREEN )
20-
@Derick2k
( PINK )
21-
@Kidkaos
22-
@Bolo
. (YELLOW)
23-
@hoagtech
( GREEN - GREEN)
24-
@moltomolto
. ( GREEN)
25-
@jermz0r
( PINK)
26-
@FairWitness
. ( YELLOW)
27-
@jb907
( YELLOW )
28-
@Blue_Fox
( PINK )
29-
@Johnfan1986
(PINK)
@hursit

and I were discussing it and this is the concern (he asked me to post this since English isn't his native tongue). While the 19" will mount, it's not certain if some of the screen will be cut off or not. And since neither of us has one, it's hard to tell.

So does anyone here with an original Cute also have a 19" WG kicking around?

Or maybe between someone with a WG, and myself we can get enough measurements to help?

I'm going to find my way down to Goodwill and the like to see if I can find a 19" TV just to snag the tube and get a rough idea. But obviously measurements off of the right monitor would be leagues better.
Welcome to My Discord Server:
discord.gg/VjA7sk6
Talk about all arcade staff....
The post was edited 38 times, last by hursit ().