Hey guys,
I came across this 2 boards which are dead, but more than that, they don't exactly match pictures I find in google for this titles. I'll describe each one and I'll be grateful about any input you might have. The boards are not mine, so I can't dump the roms and check, so pictures will have to do for now.
First one is a dead (powers on but gives a blank screen) "Arabian Fight" (or so says the top label). However, a smaller label near the JAMMA edge says Golden Axe 2. Rom labels don't seem to match Arabian Fight or Golden Axe though, I could be wrong there. Could it be that it is an Arabian Fight converted to GA2? Does GA2 run in that board with no FD* processor? Since there is no FD processor I'm guessing the board is not just suicided, there must be something else wrong with it, right?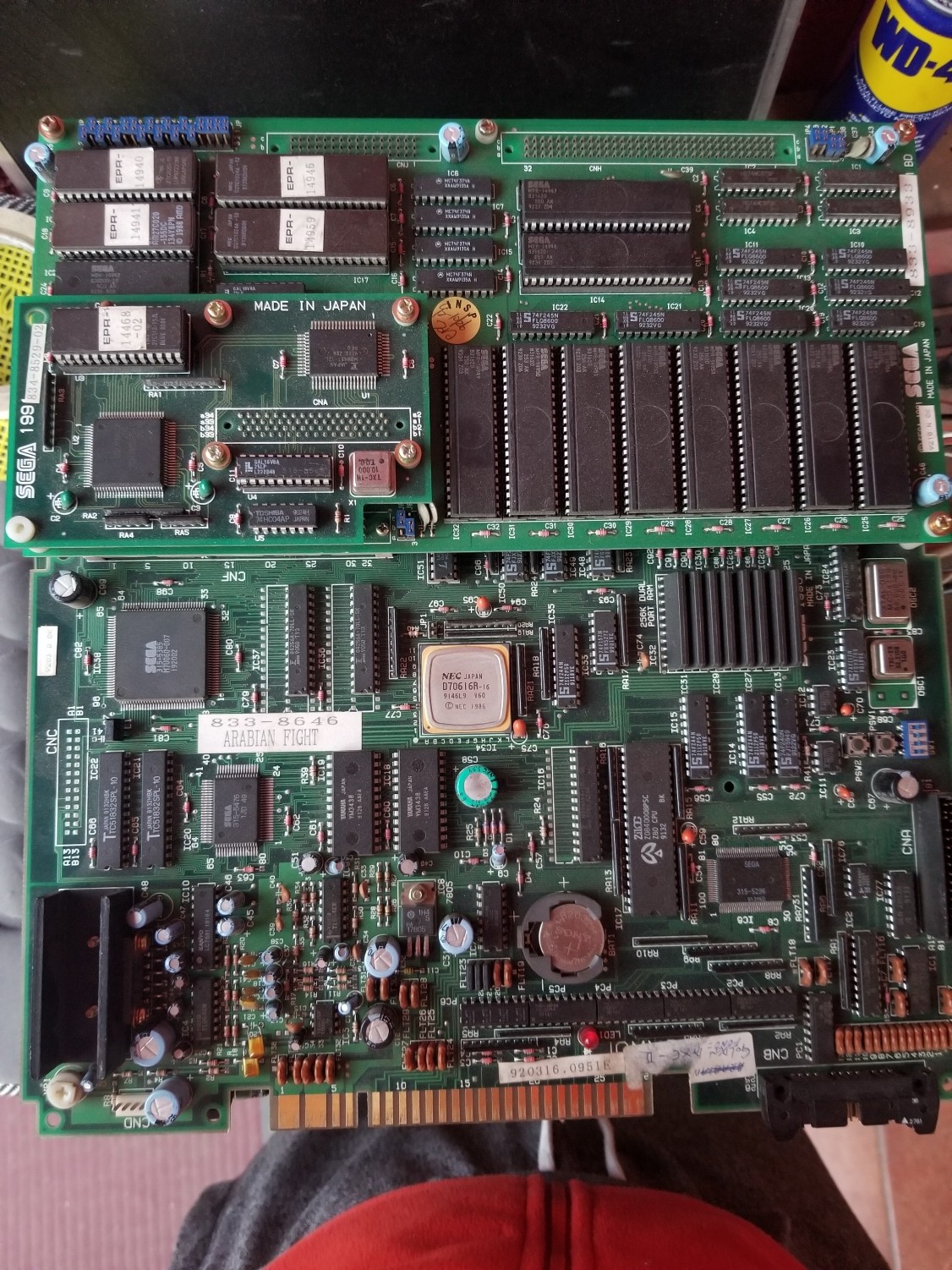 Second board is a Dunk Shot, also dead, It powers on but just gives a blank screen. Again, no FD* processor (if I compare it to google images, there is an FD processor in place). There seems to be a missing daughter board at the bottom right corner, I don't know what that board is for, or if it is required for the game to work and that's why it's dead, any thoughts?
The same guy also has a dead Golden Axe board, he says he tested the FD processor on another GA board and it worked there, so it's not suicided I'm assuming, if that's the case, it must be something else wrong with it. I'll leave the picture here because why not, but there is nothing I can do to diagnose it for now.