Hello everyone,
last week I helped some nice unknown guy from the internet who lived 200 Km away to fix his cabinet. I just asked for money for gasoline and something to eat
8 hours later everything worked fine and he was really really happy and I had a lot of fun! We played too long and I sleeped in my car. At the next day he gifted me an non working 4 slot board and samurai showdown:
Wow, what a nice guy!! He even donated me a little bit money
The board itself has an calendar error, you will see why
I'll document my work, so maybe it helps someone else. I'm by far no expert! I started with electronics at the end of last year. Just tell me if I'm doing something wrong!!
The PCB itself was really dirty...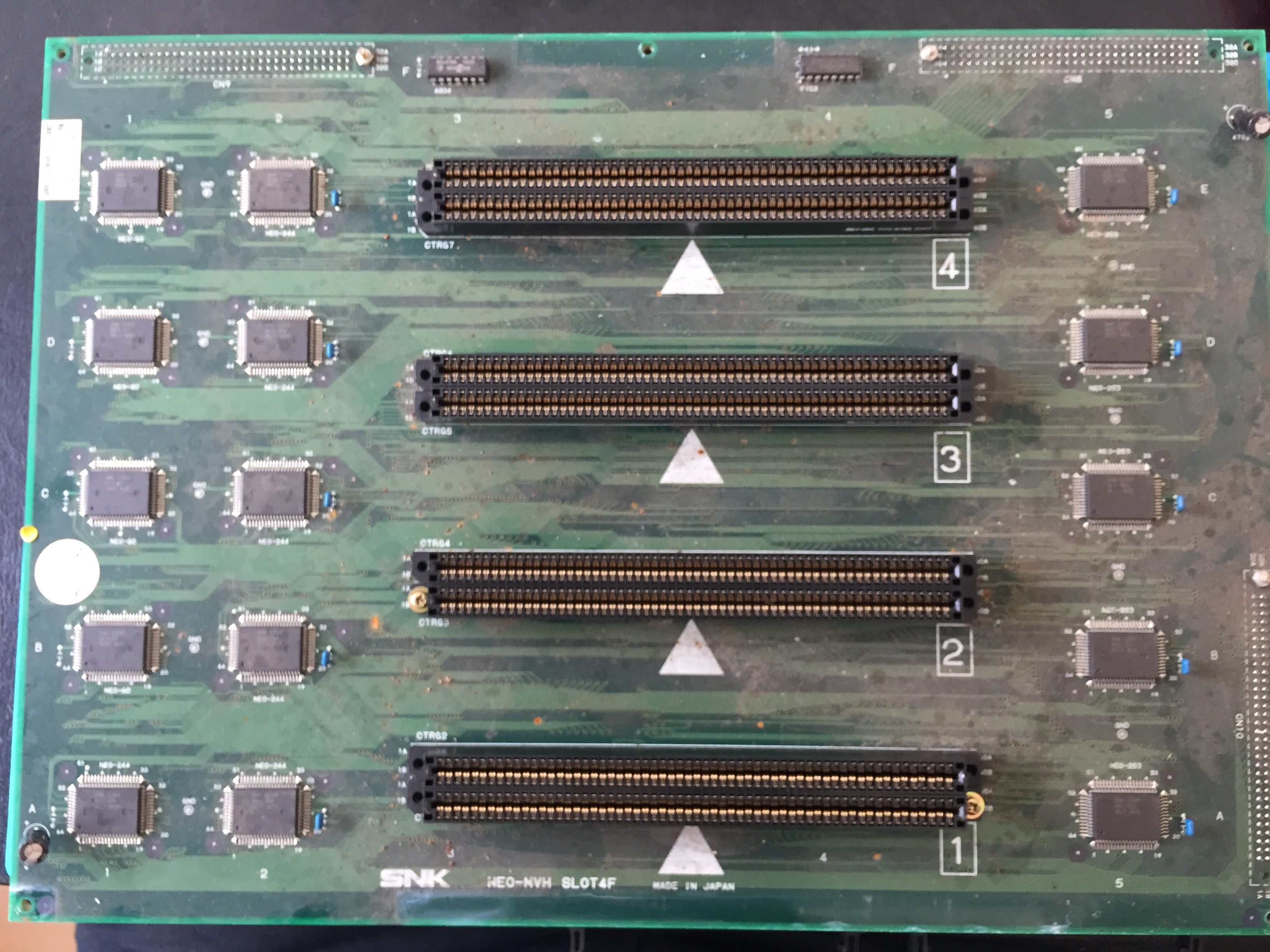 If you look at the batterie area you can see the problem... so I removed the batterie.
Oh boy, that was a mess. Now I started cleaning a bit using some isopropyl alcohol and noticed gloves are necessary. My skin started burning. Don't do my mistake, ware gloves from the beginning on!! Then I used a fiber pen to remove all this mess and I desoldered every component in the batterie area. Some of them felt to dust when I touched them...
I ordered some new parts and cleaned the area using vinegar and waited 30 minutes to let the vinegar do its work. After that I used isopropyl alcohol to remove the vinegar, cleaned the board with distilled water, heated my oven to 70° C, turned it off and let my boards in there over night. I also covered the solder holes with some tape I cut out. Here is the result:
The post was edited 2 times, last by DeWitt: spelling ().