I know this is a subject that has been covered often, and I have reviewed the various threads on the subject and have tried everything suggested. Shorting exc5, checking all connections, reformatting SD card, etc. I am using the ROM pack "Darksoft CPS2 2020-05-24" with a kit purchased this month, so presumably has the most recent firmware. I am using the Arthrimus "CPS2 Multi Kit Key Writing Quick Solder Board" and a Sandisk 8GB micro SD. Voltage is as close to 5v as I can get. Kind of stumped as to what else to try. The flashing process runs as I would expect it to, with everything showing correctly on the LCD (LCD screen in image is washed out, but it is displaying correctly).
Any suggestions or help would be very much appreciated. Donner board was a green Street Fighter Zero 2 revision 7 board and I included a PAL-G when I ordered from HighscoreSaves.
(please excuse the mess)
No mater what I flash, I get the blue screen...
5.03v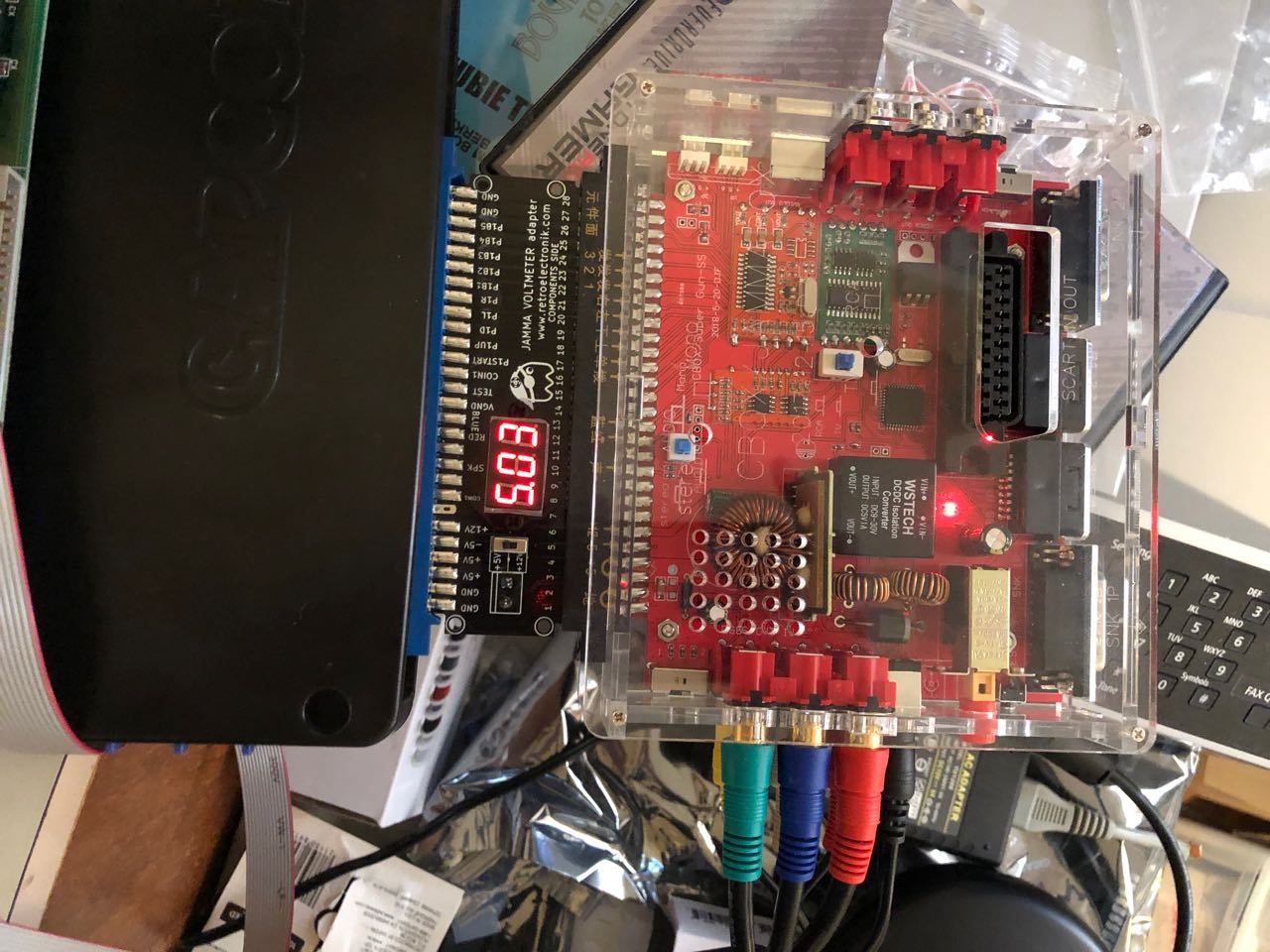 Everything seated.
All LEDs and screen running as expected.
Arthrimus kit. It is possible, that one of the two solder through holes on Setup 1 & 2 isn't making contact, but as I said it looks right when flashing and restarts as expected.