So finally have a solution for mounting not just my STV multi, but also my Sega 16b multi.
Built a wooden frame, the intent is that it slides into the back of the cabinet around the metal coin box. STV mounted on one side, 16B on the other.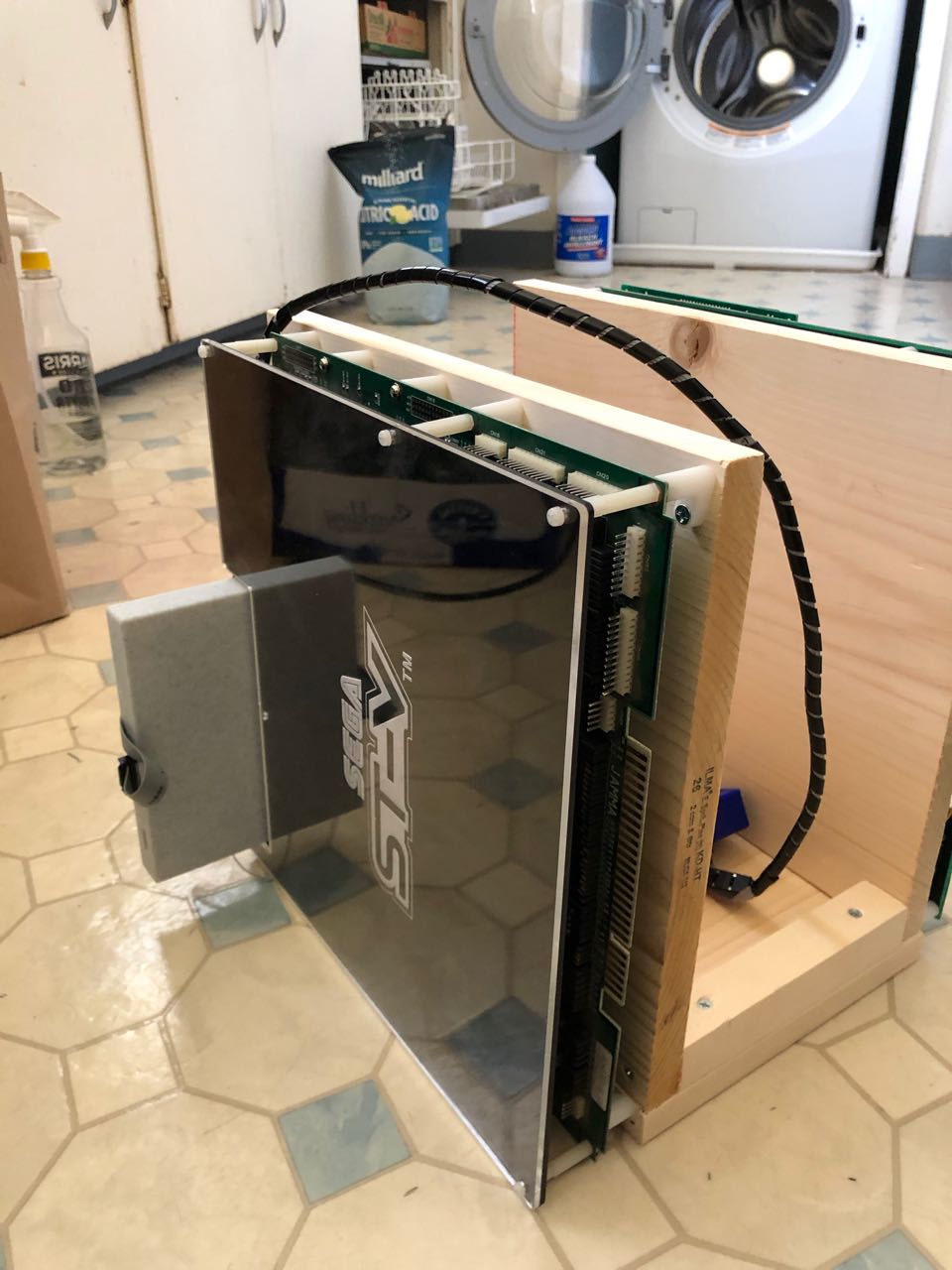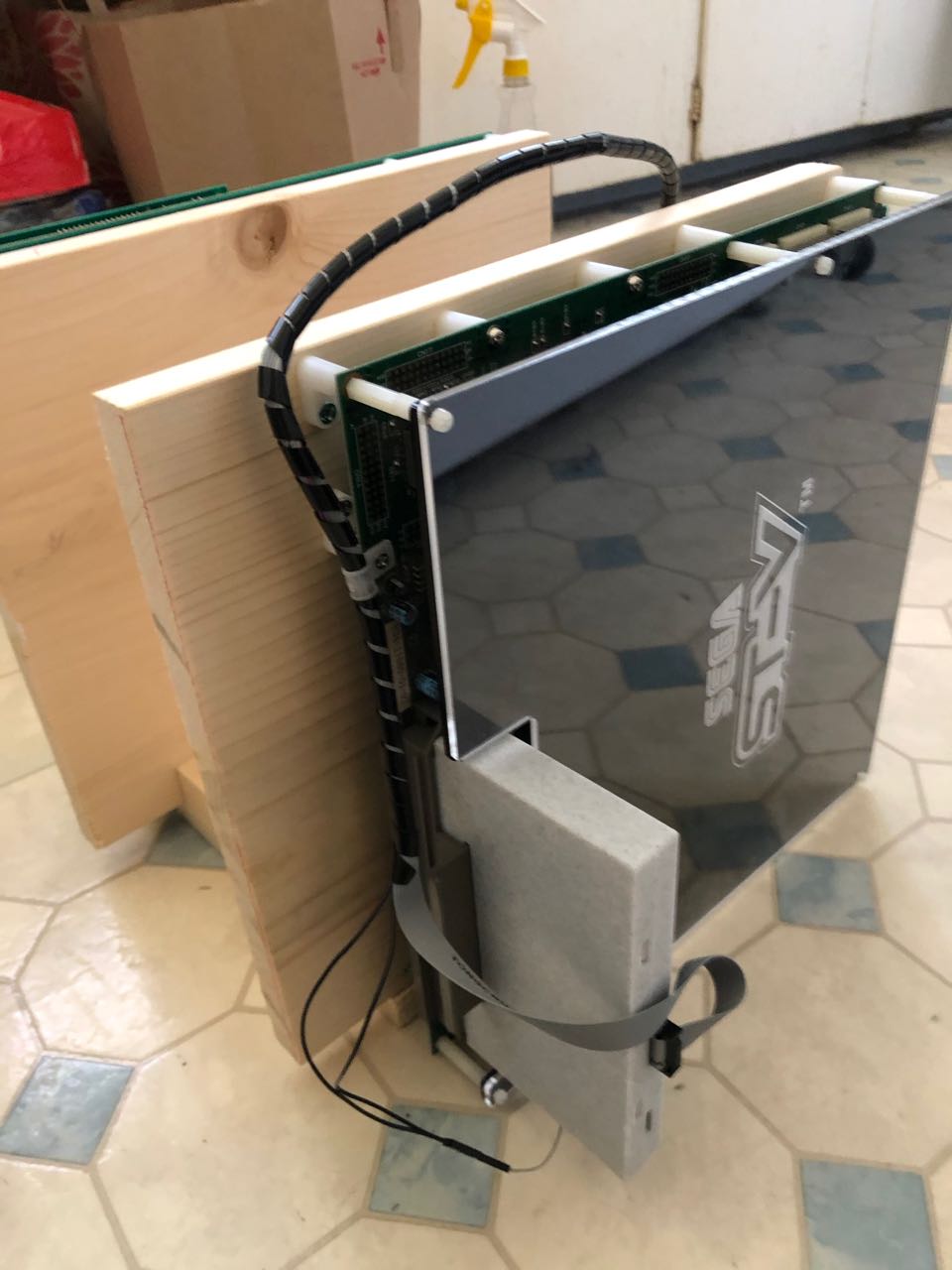 Fastened the STV game selector switch box to the mounting posts, and put a LOT of posts around the CPUs that always pop lose, finishing it off with the top half of a Lyons acrylic case for extra rigidity.
Whole mess slides into the back and around the coin cage with my CPS1 multi next to the 16B and my Demon Front single board PCB next to the STV (MVS-2F is up above and theres a MVS-1B with a multi-cart above the Demon Front board).
Game selector panel then is accessible through the front maintenance panel.
All in all, fairly pleased with the results.