I bought a broken PANA Custom supergun from YAJ as it wasn't getting any bids so the price was nice and low. So for the grand sum of 9,800 YEN (inc postage & fees) it was mine. It sat in SMJ storage for a month while I picked up some other bulky goodies and then I sea freighted the lot back to the UK.
62 days later it was sat in my garage ready for a rebuild.
Initial checks weren't good, one auto-fire switch was missing,two fire buttons jammed when you pressed them and there was no +5V when you powered it up. Worst of all the front edge had black duck-tape covering a whole load of rusty mess.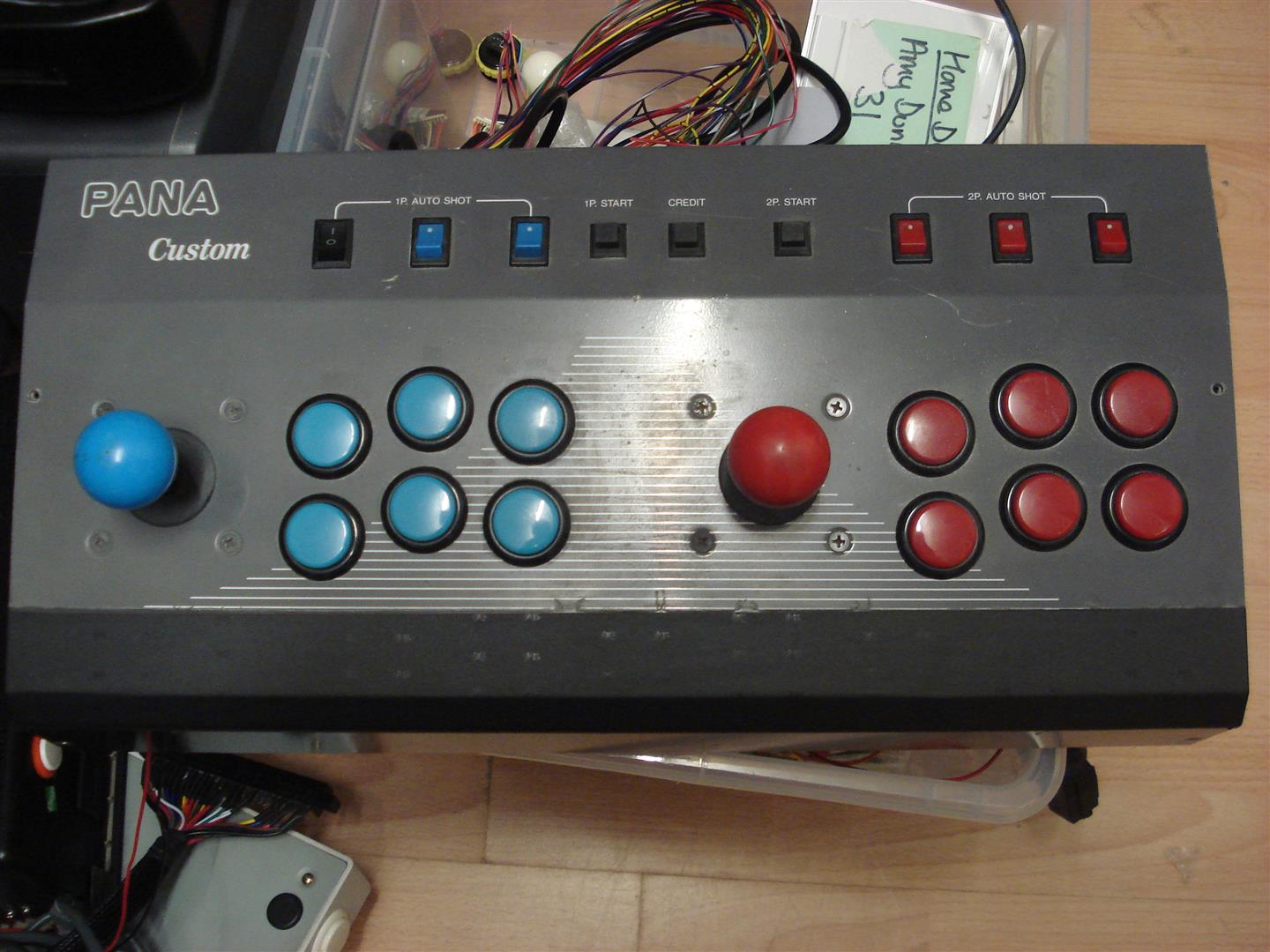 Pop it open and all the internal wires are soldered onto the pins for the switches - So I'll be getting the soldering iron out to fix that little lot, good job I've got a working one I can use as a map when I reconnect everything.
A quick clean inside and all's good, no rust, nothing is missing. I've already swapped the power lead for a UK one with an Earth connection in this picture.
As I'm in the UK - Flick the two switches from NTSC to PAL for video output (encoder does s-video & composite video output, there's also an RGB output on an 8-pin din on the side).
Another reason I like the PANA's they have 110/220 switchable PSU's inside - so slide the switch across to 220V and you have a UK spec supergun -
simples!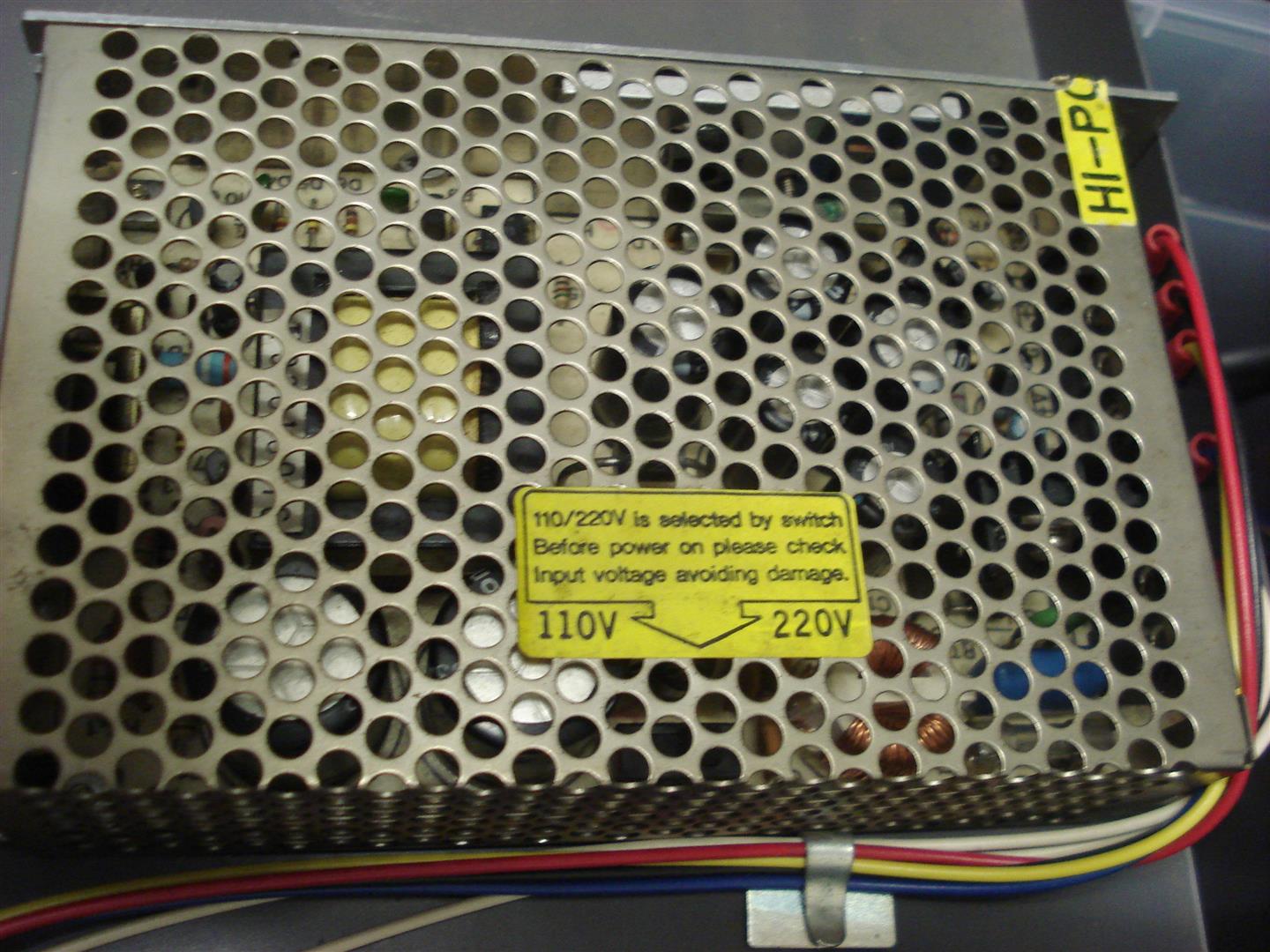 On the end you have the edge connector and all the adjusters & leds - Autofire speed & indicator, RGB+Sync adjustments, Speaker on/off, stereo/mono switch, volume pot. A headphone socket & the RGB output socket.
When switching it on only the +12V & -5V leds were lit (so no +5V output).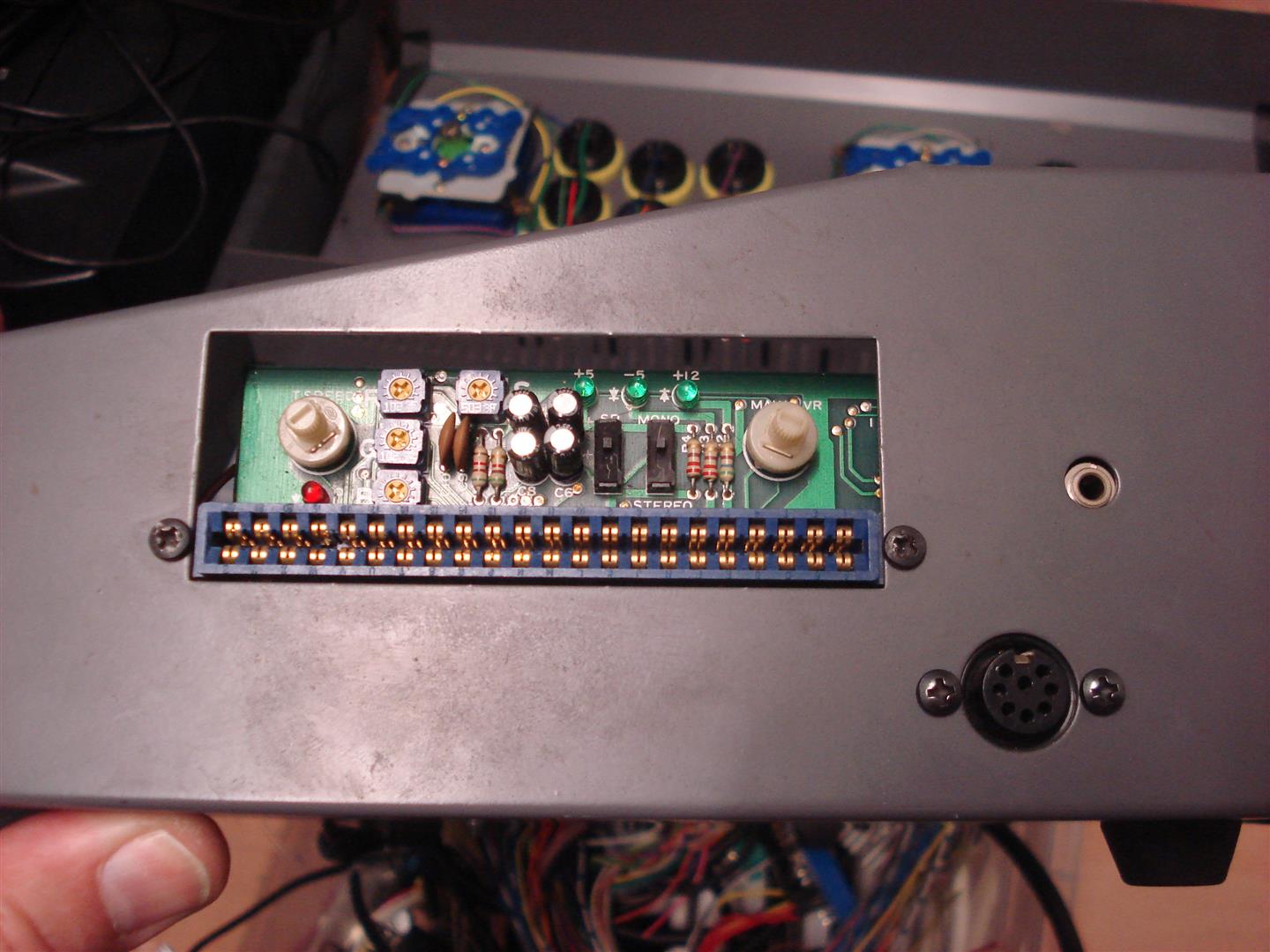 Another thing I love about the PANA - all power lines are fused and the one for +5V was blown, swapped it for a fresh fuse and everything is working again!
So that's the electrics & insides sorted - what about the outside?