I got an Atomiswave about a month ago and it'll work fine with my Supergun on an LCD in both 15khz and 32khz resolutions.
However, I'm having picture problems with it when I try to hook it up to my Sega Astro City (Nanao MS8-29FSG monitor) running in 15khz mode.
Atomiswave dip switch settings: Dip 1 OFF / Dip 2 OFF.
Does the Sega Astro City have a switchable termination that allows it to go from 75ohm to 1kohm? It was suggested I look for that, but I'm not sure what exactly that would be on the chassis (Nanao MS8-29FSG).
Here's the washed out image of what the Atomiswave shows on my Sega Astro City cab: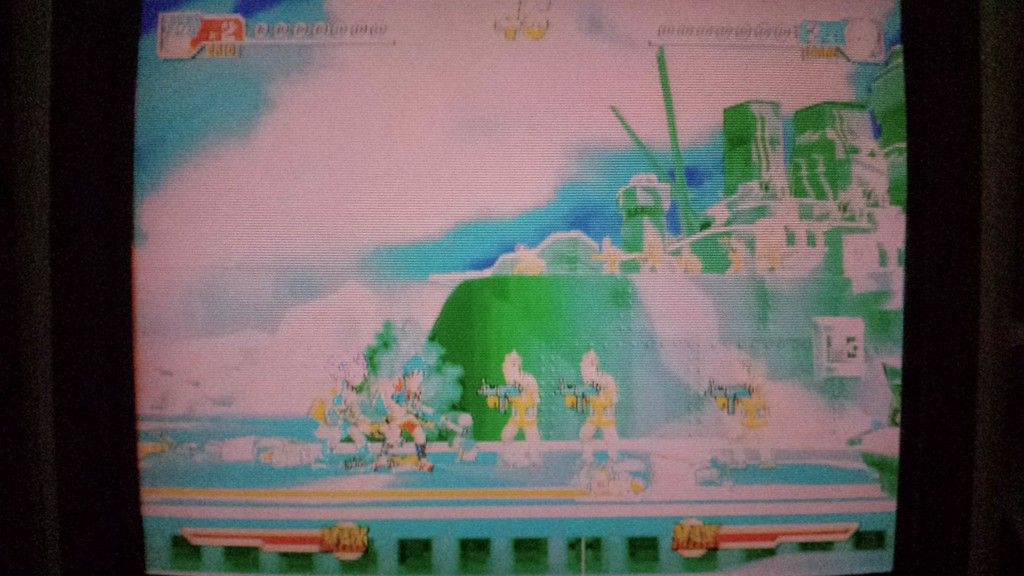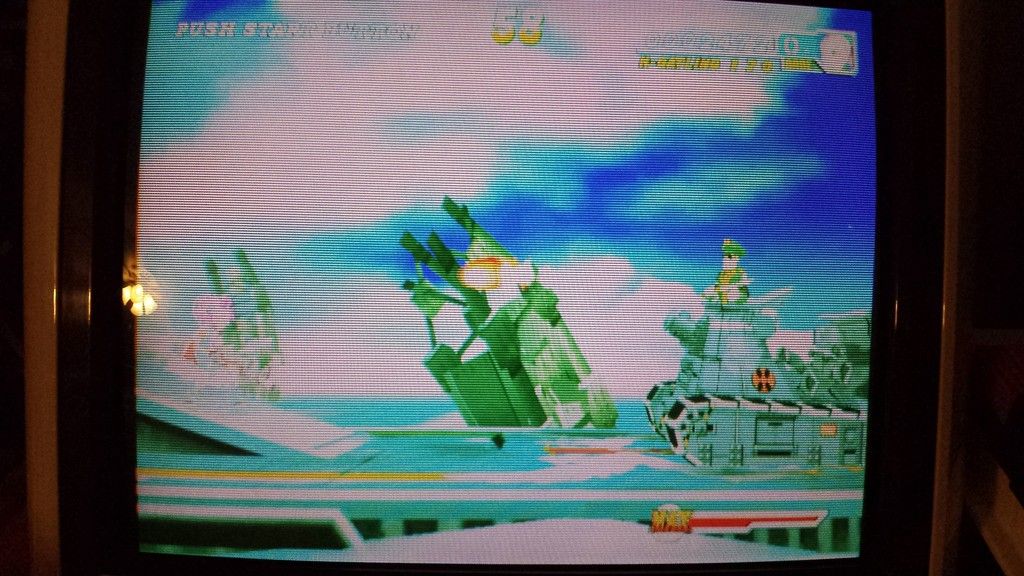 If I hook my MVS up to my Sega Astro City cab (or any other Jamma boards), then the picture is perfect. So I'd hate to have to go messing with the flyback's brightness or other colors just to play the Atomiswave.
[Fyi, if I use the Naomi to netboot any Atomiswave conversion (hooked up to my Astro City), the colors look just fine.]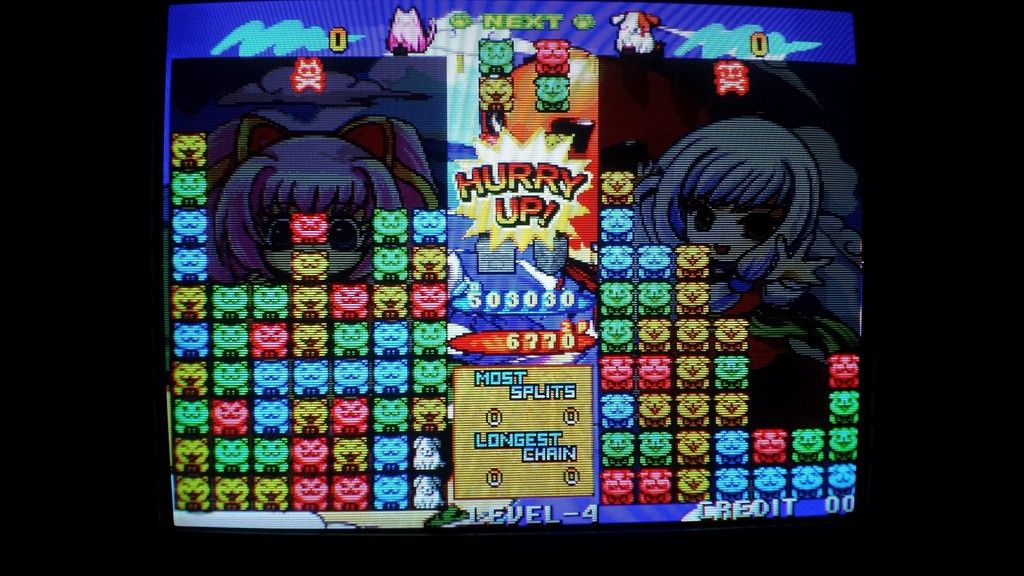 For reference, here is what the Atomiswave looks like on an LCD via my Supergun: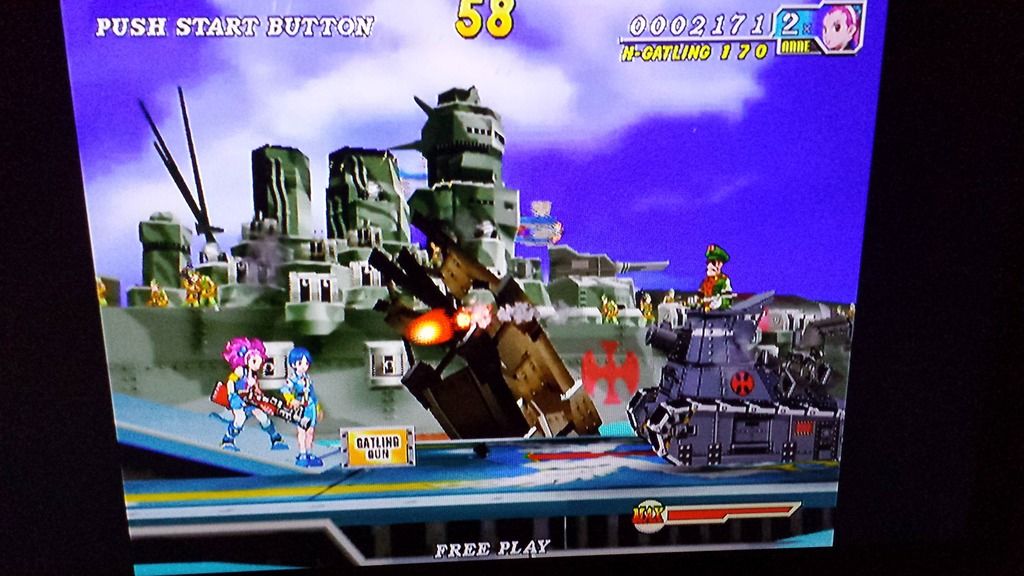 Thoughts?
The post was edited 1 time, last by aoiddr ().