I'm a big fan of the "MSTREET-6" SF2CE bootleg. It's a one-piece board that's more reliable than the real thing, and you can pick it up readily and cheaply. Although it uses some generic chips in the audio circuit, they can be swapped out. This bootleg does have a few small problems, but I didn't even notice them until they were pointed out. After wrestling with a real SF2WW board for way too long (dead in typical CPS1 fashion), this superior CE boot really pleased me.
I fully recapped the PCB, fixed a burned resistor, and swapped the following components:
AU301 Sound Chip: Replaced with socketed Yamaha YM2151
AU302 DAC: Replaced with socketed Yamaha YM3012
1458TC Op-Amps: Replaced all four with RC4558
Synrgy87 first
documented
these upgrades, and he has a repair log for this board on
Youtube
. Mikejmoffitt detailed the issues with this bootleg
at shmups
.
Testing video, post-mods:
Post-recap, pre-swaps: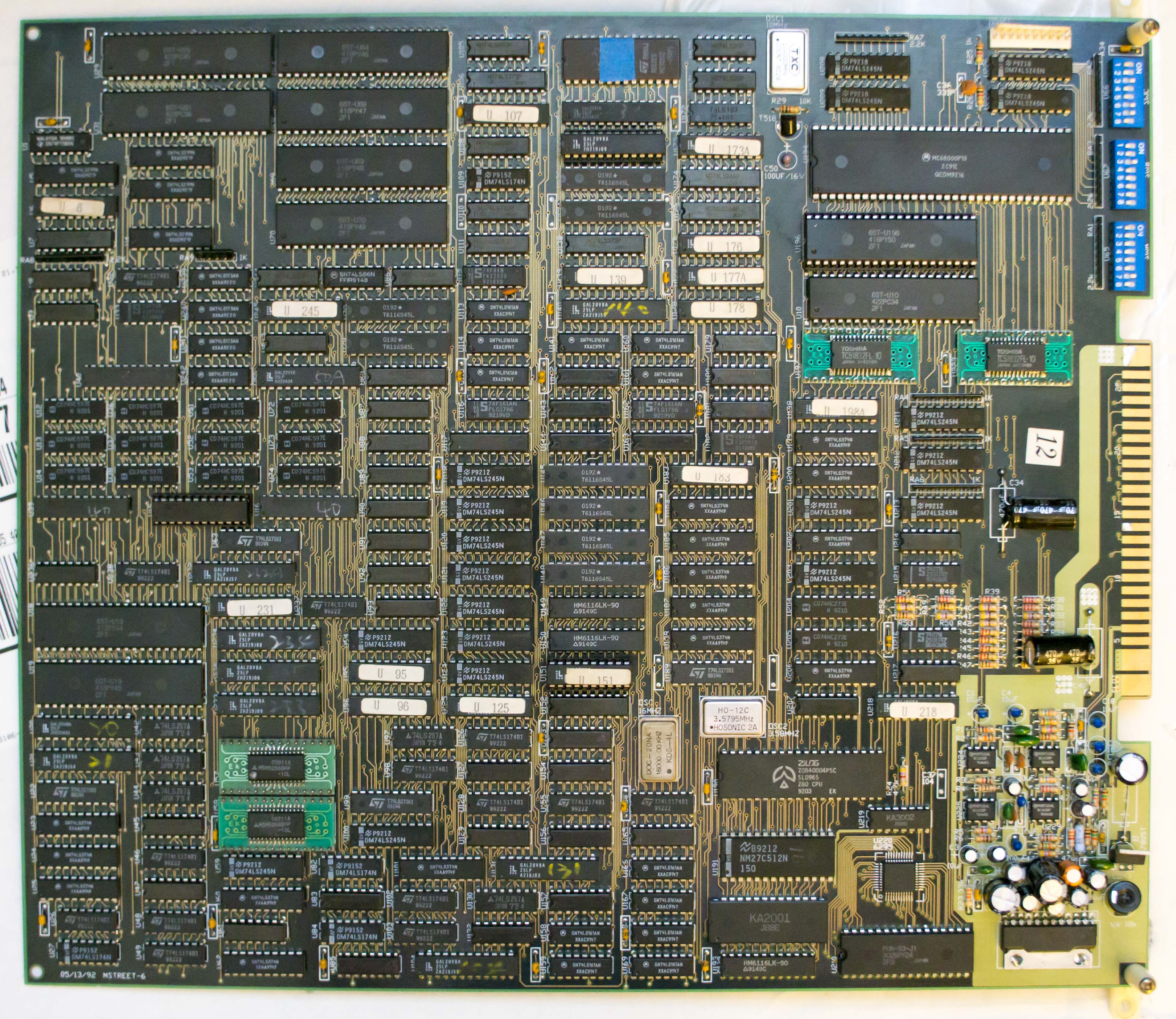 Socketing/replacing the generic chips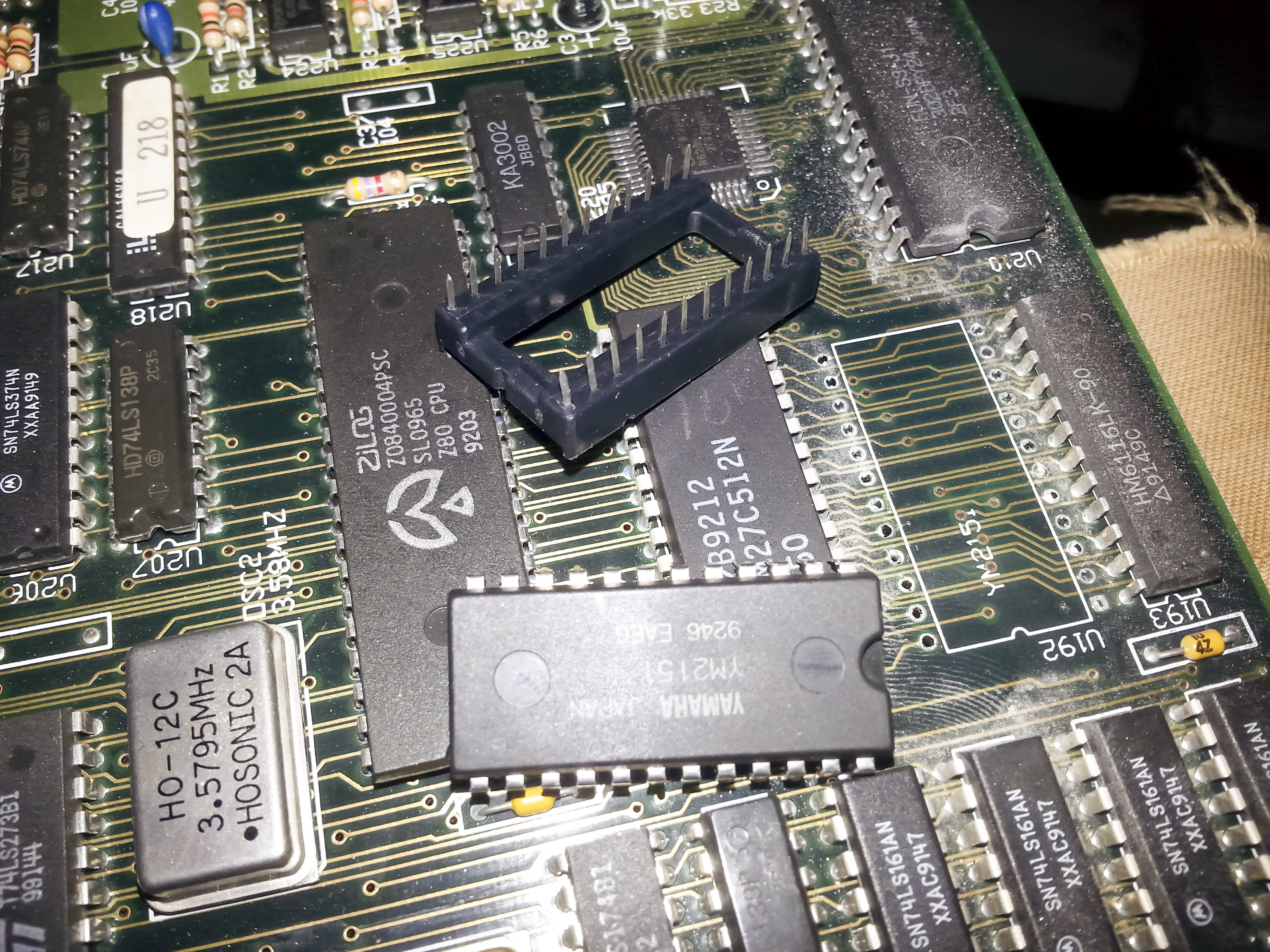 Before: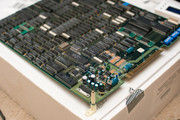 Burned Resistor (values are printed on the PCB)