So this is a project that I have been working on for quite some time now and have (almost) finally finished:
This unit is a fully consolized NetBoot system running
PiForce-We
b
@devtty0
/
Netbooter
@chunksin
and was heavily inspired by
@muckyfingers
and
FreedomGundam
.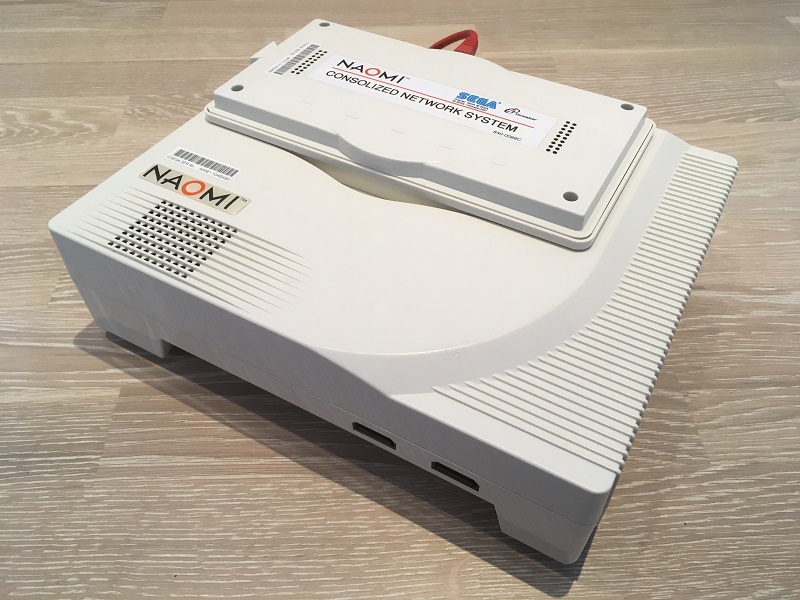 Wanting to do something different, I opted for Sega Saturn control ports. I'll admit that this was primarily as they match the colour scheme of the Naomi...
The other reasons being that I love the feel of the Saturn digital pads, the overall range of available accessories, and... Analog controls.
So this is how it looks inside. You will probably notice the power management. I wanted things to be modular and I wanted to ensure that I didn't limit current to the motherboard.
The DC-DC PSU is only rated 160W (200W peak), but has preformed flawlessly so far. Thanks to Larry from HDPlex for some technical assistance there.
Controller input is handled by the 'Saturn Nibbler' (bottom right) - a custom board made by RDC that handle the Saturn controller protocol translation.
The digital side has a total of 16 outputs for UDLR, Start, ABC, XYZ, LT, RT and 3 software controlled keypress combinations (X+Y+Start = Coin Up).
The analog side has 4 outputs, X & Y axis, LT & RT that output 5v potentiometer style signal for the JVS I/O to interpret.
The JVS accepts 8 analog inputs (A0-A7) but lacks almost any form of standardisation between titles. The Nibbler therefore allows X/Y axes to be inverted or swapped.
Another key press combo puts the 3D controller in to 'Driving mode' so that brake and accelerate are correctly mapped to the LT & RT respectively.
Believe it or not, even the light gun games are playable - albeit rather clumsily - with the analog joystick. The relay switch in the middle remaps P2 controls from the P1 LT/RT to P2 XA/YA.
Thanks again to RDC for all his hard work and assistance. Apologies that I only really managed to hold things back with taking my time with the rest of the build.
The board above went from 1st draft to assembled prototype in 2.5 weeks... By comparison, shipping out to Norway took a week in itself...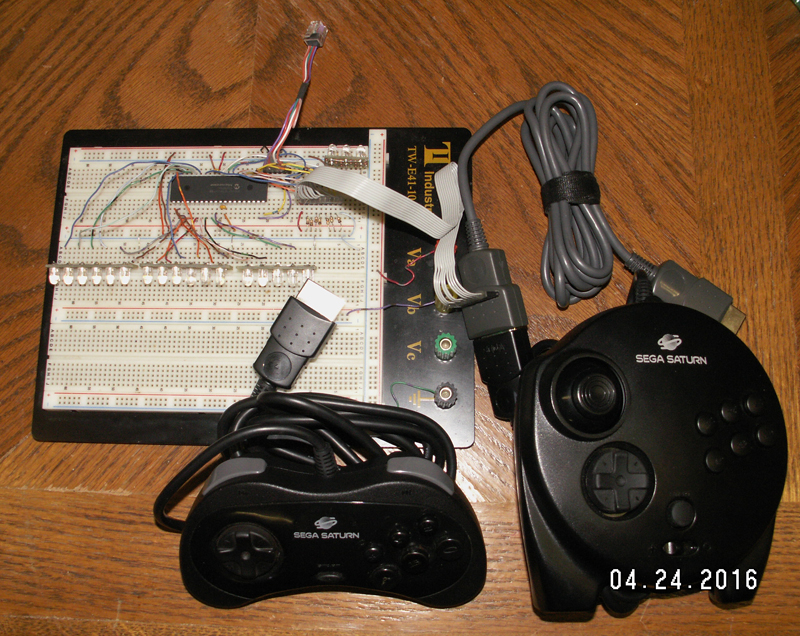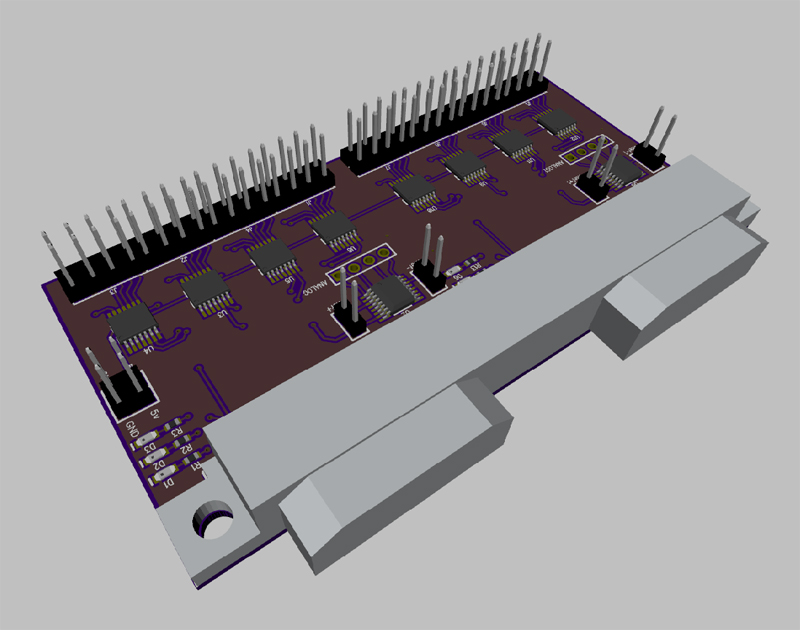 Anyway, thanks for looking! Hope you like it!