Here are capacitor replacement charts that I made for the Neo Geo CDZ, for Console5. Console5 is now selling this as a cap kit, one for the
CDZ
and another for its
power supply
. My schematics are in its
wiki
Update:
I've added some ways to improve the CDZ's cooling in a post below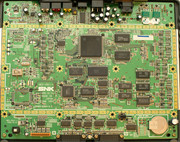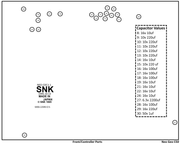 Motherboard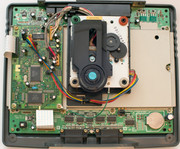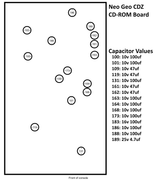 CD-ROM Sub PCB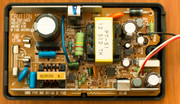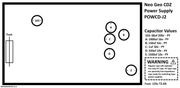 Power Supply POWCD-J2*
Download PDN (
paint.net
) templates and full-res TIFFs
here
(156 MB)
Notes
*You must use
PY
rated caps in the Power Supply or you risk an explosion.
-Polarity is marked in the schematics with + and -
-Optionally, replace the white thermal compound on the voltage regulars.
-The Neo Geo CDZ's laser is a Sharp H8151AF that you can get for
$9-12 shipped
.
-The original PSU caps are all excellent quality Nichicons.