Picked up a "Junk Treatment" TTX from YAJ for just $20 - I was just after the JVS card for a teknoparrot rig I'm building but I thought I'd give the TTX a try - I've unplugged everything so I can test the PSU & M/B only at this point.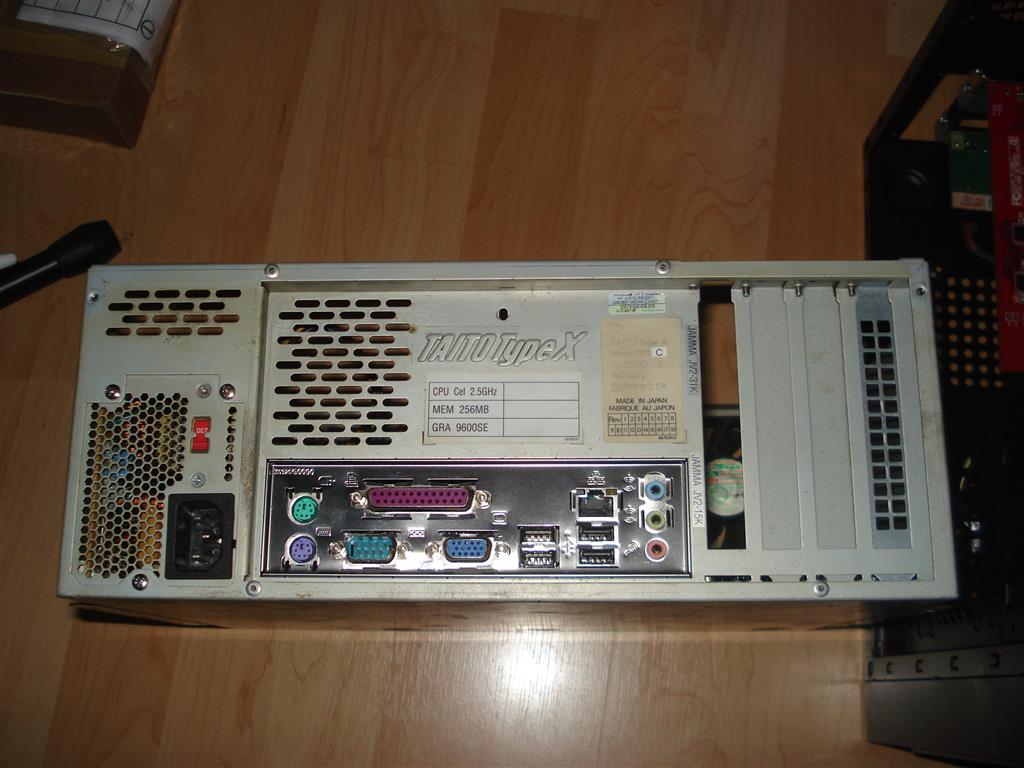 Plug a monitor into the on-board VGA and apply some power = Nothing, nadda, so at least I know where I'm starting from.
Took the PSU out the case and put my trusty ATX PSU tester on it and 4 green LED's + 2 red LED's - so that's shot. I haven't got a PSU that'll fit into the TTX case so I'l have to swap the TTX into a spare MATX case I have to test further.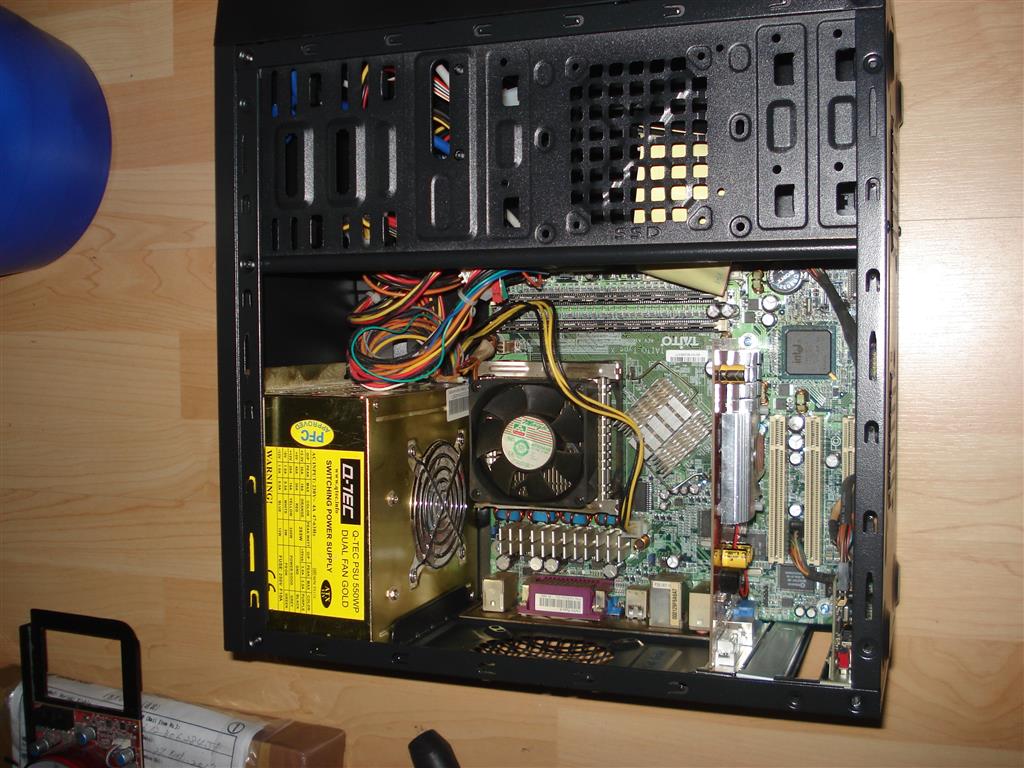 Fires it up again and we have signs of life...
CMOS error followed by the Tatio splash screen - motherboard is alive!
Plugged the Video card back in (ATI 9600SE) - no signs of life, swapped it out for an ATI 9550 And again CMOS error & Tatio splash screen, fitted a new CR2032, swapped the 256mb dimm for 2 * 512Mb dimms and we're away...
So it had a DEAD PSU, DEAD video card & a flat CMOS battery.
I now have a few issues to resolve:-
1) How do you get into the BIOS to set time/date and boot sequence & what should the settings be?
2) How do I test the i/o without a working TTX hard drive/dongle?
3) Do I need to re-cap the motherboard as three of the caps next to the CPU are bulging & one near the first PCI slot is as well.
4) What CPU can I fit into this as a 2.5Ghz Cel' is a bit weedy.
So I have what looks like a working TTX for the grand sum of $40.
I've got the TTX games for RH Launcher - can I convert these back to a bootable TTX drive?
Could I install a CF-IDE adapter and put a game on a 1GB CF card or can you get it to boot from the SATA ports instead?