[cross-post from shmups]
I was sick today so I took some of this home-bound time to finish up a ROM hack for ESP Ra. De. that replaces the "3 coins 1 credit" setting with "Free Play".
The source as well as IPS patches for the ROMs are available from this github repository.
github.com/Mikejmoffitt/esprade-freeplay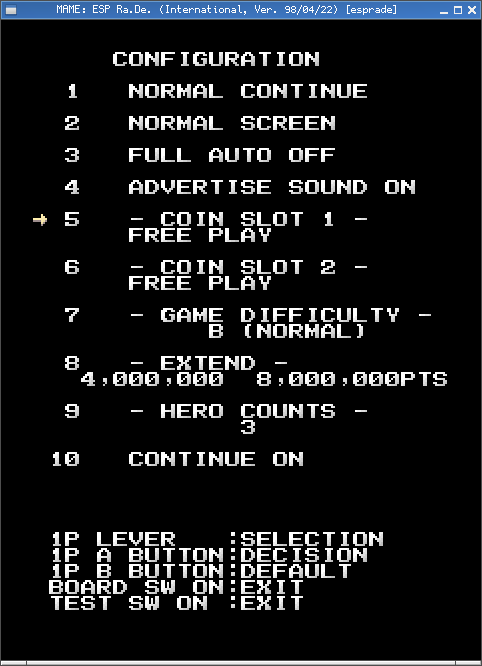 With some free time I may port this to the Japanese releases as well.