It was requested I show what I'm doing on my Dino King cabs. I'm actually mid-way through a bunch of conversions (nope they are never finished), but started another recently, so probably a good time to start a thread.
This is actually Dino
#5
for the mini-cab lineup!
I was a bit lazy and grabbed a white-body one that had already been converted. But everyone does their stuff in their own way, so I'm reworking this one to be more in line with the others I've done. Think of it as an
improv-a-thon
.
I had already seen the cab running on collection so I know things are working OK, so straight into stripping the cab back to basics for a really good clean (previous ones that I'd grabbed from operators had half a beach in the bottom of them!).
Thankfully this one isn't quite a bad as that, but I still go through the process of removing all the internals and giving everything a really good vaccum and wet-wipe, discarding any worn or rusty bolts, cleaning up all the shelves and removing the residue of previous wire-tie points, and finding lost coins, bolts and all the other bits you really don't want rolling around near your power supplies.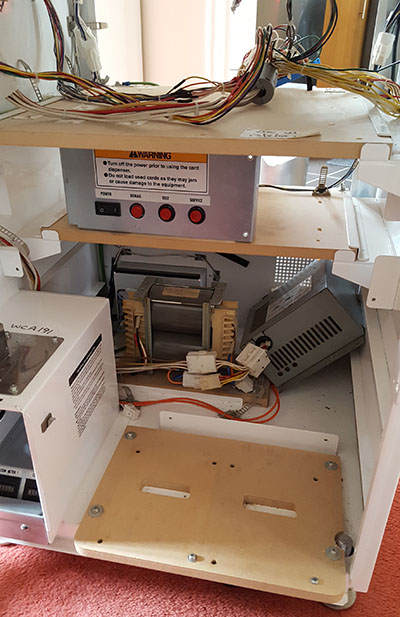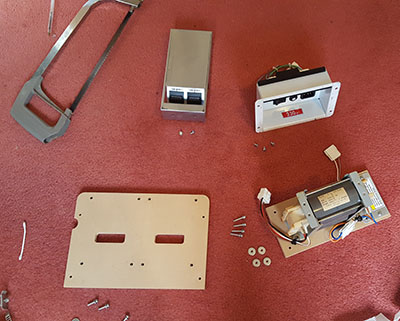 Once I have the naked chassis of the cab remaining then it really is a case of getting into it with wipes, cleaning spray and vaccum.
Both the outside, and the inside. Oddly sticky stuff remover is amazing at removing permanent marker security codes written on the paintwork!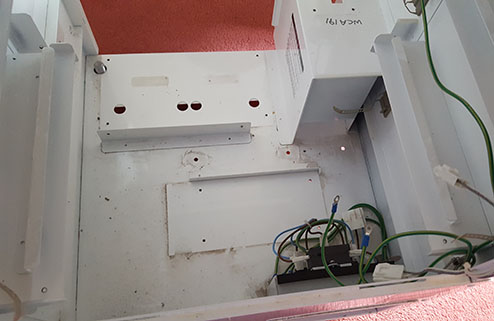 So the first job is done, one slightly more pristine, sparkly cab chassis to work from ...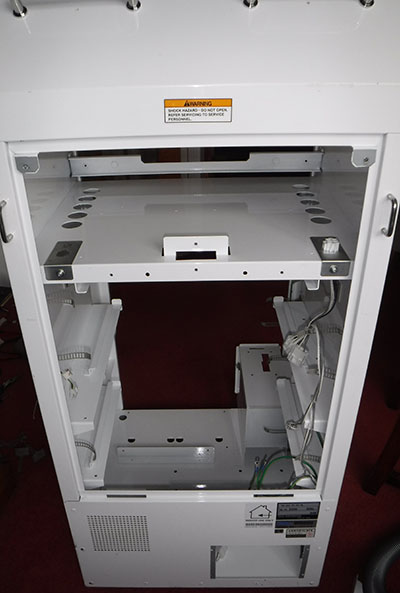 Wanted: - PGM Cave conversions, Dino King / Mushiking / Love n Berry coin box, coin chute, back door. Time machine.