Hey guys
Here is my lastest completed project, hacking some small "plug and play" Golden Tee Golf - Home Edition trackballs to work with SegaSonic the Hedgehog.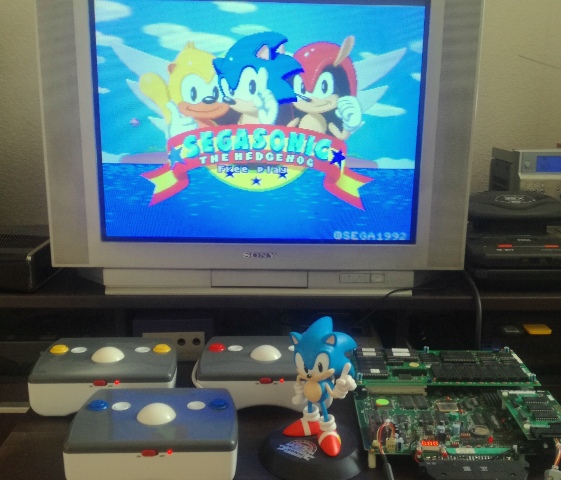 Here is the original controller
They are quite cheap, both in price and conception, but should work fine for a casual use. They are much easier to get than other console trackball controllers and you can guess they won't have been use used a lot.
They are extremely easy to hack, as the directions are written directly on the PCB, this is where you can solder:
UP = YB
DOWN = YA
LEFT= XA
RIGHT= XB
Brown wire = +5V
Brown and white wire = GND
The buttons are quite good, yet a bit hard. Guess what, they are exactly 24mm in diameter, perfect for Sanwa buttons.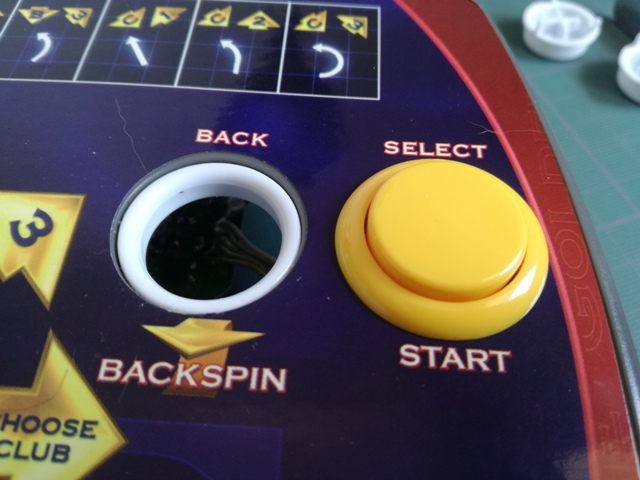 He is my Jamma adapter for the trackballs: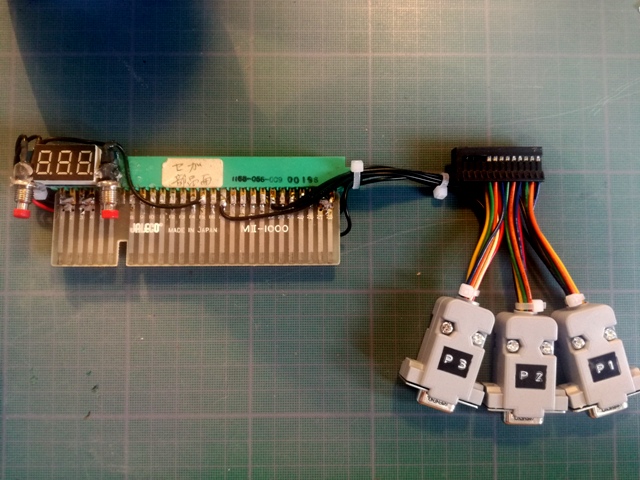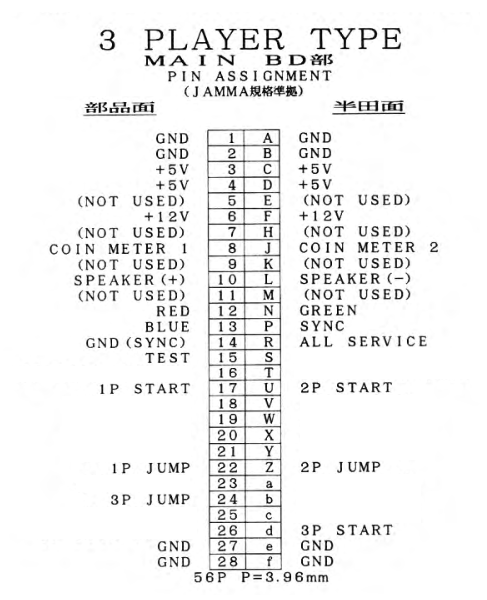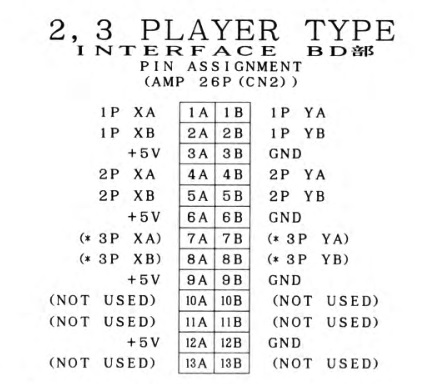 As my PCB was equipped with a Sega System 16 IO board, only two players could play, as the original board is "incomplete"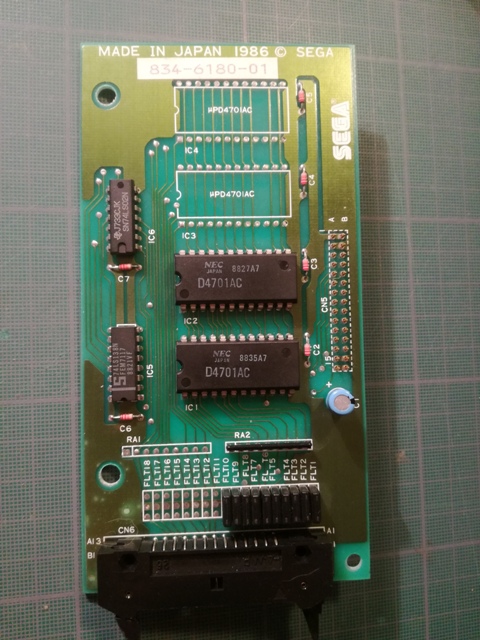 Adding the missing components made the third player work !
Adding the missing D4701AC, the A472J resistor and shunting the filters: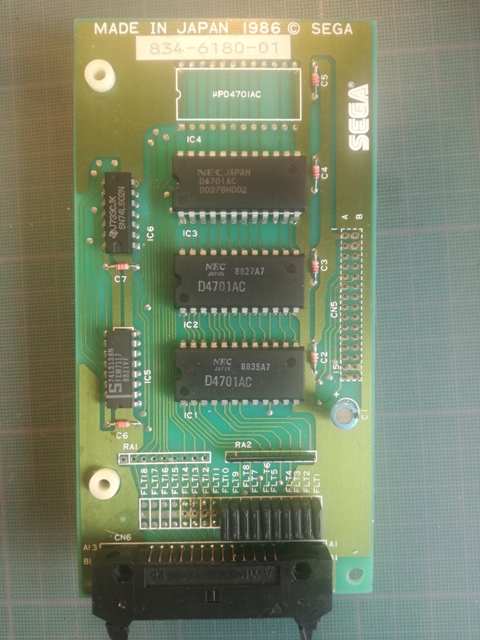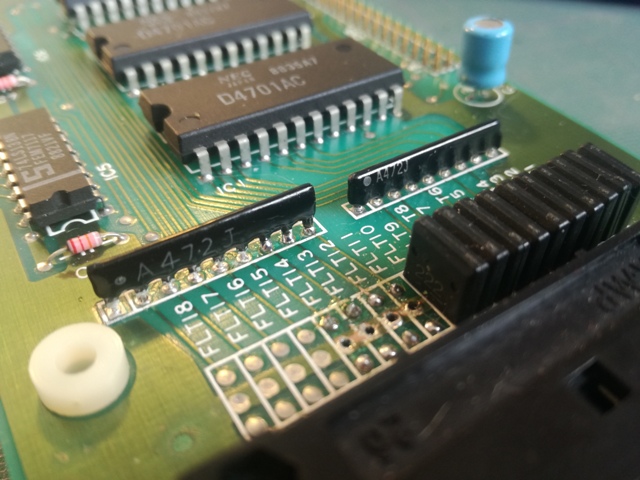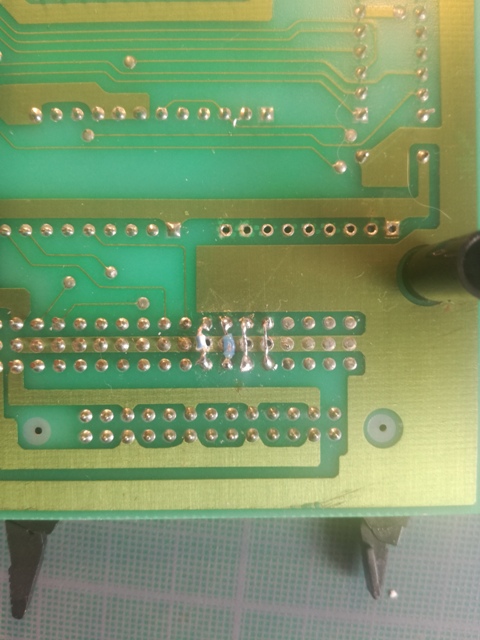 And BAM ! the third player works !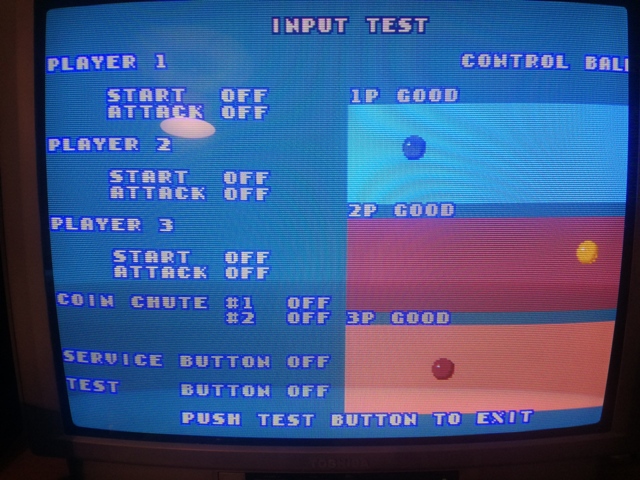 The post was edited 1 time, last by Fredo ().