Dear All,
I recently consolized a Neo Geo MVS 1C. I connected it to a 19 inch PVM but I get weird 'scanline losing power' kind of issue
:(. I have used the 75Ohm termination and capacitor circuit as recommended to be used in RGB lines so I dont understand why is this happening
Please see the pictures below: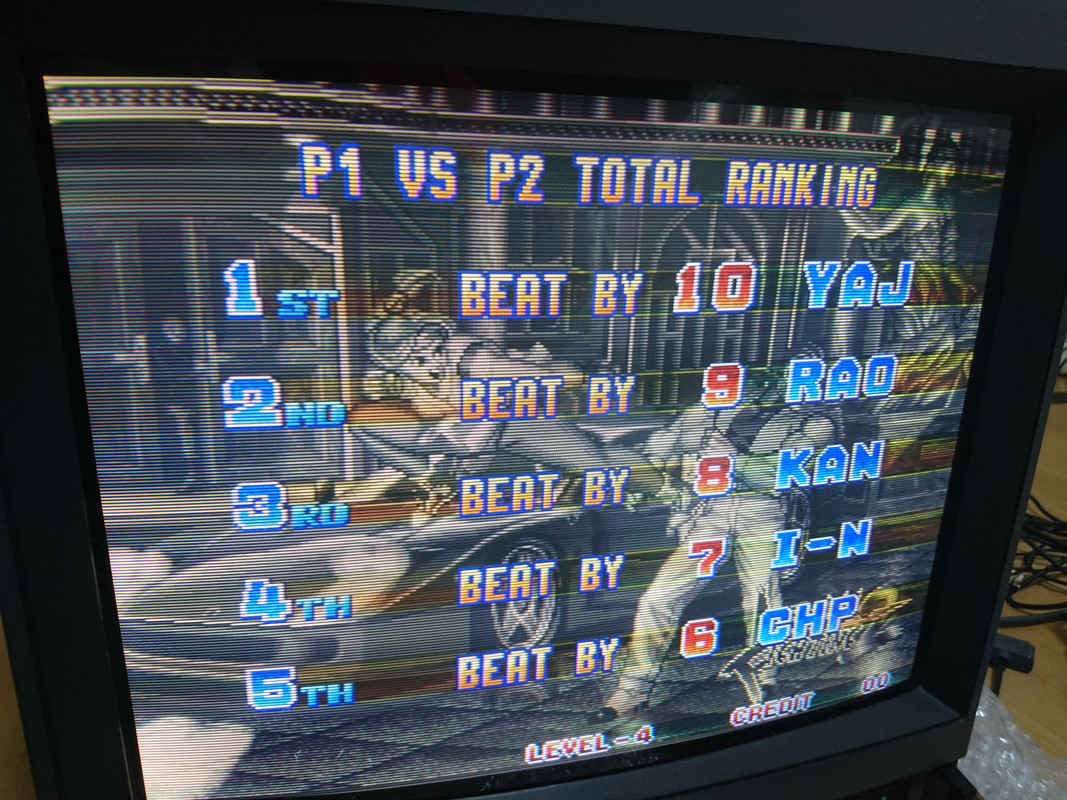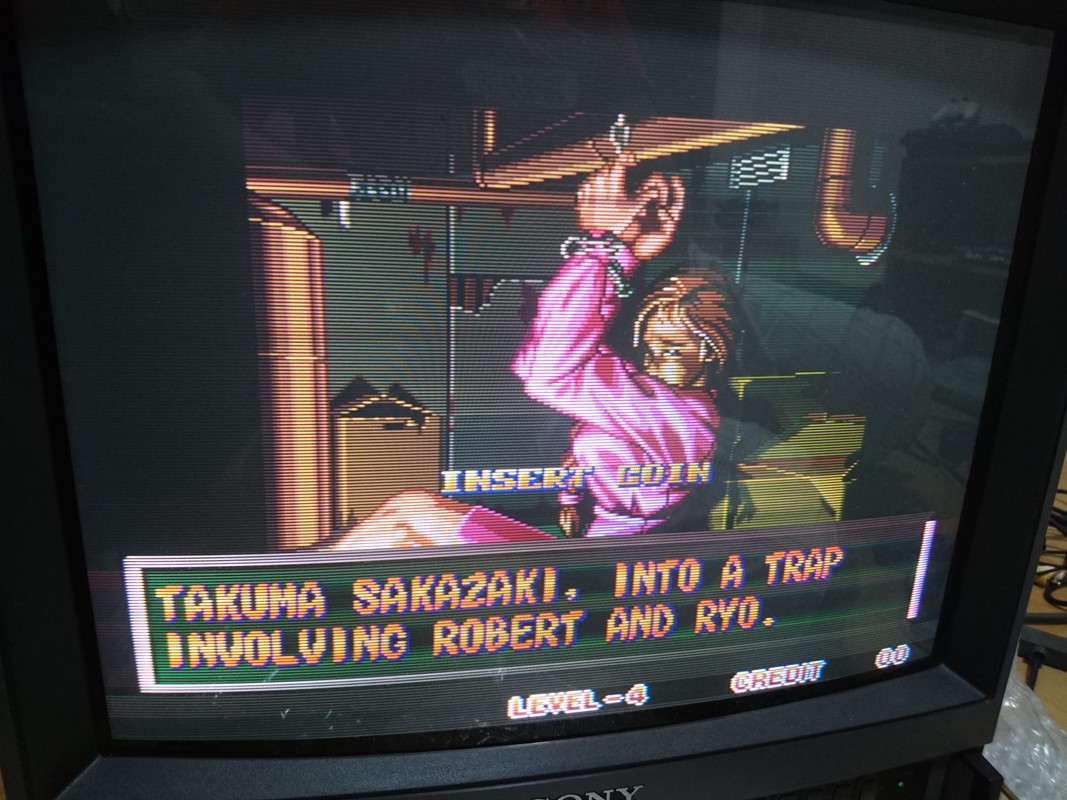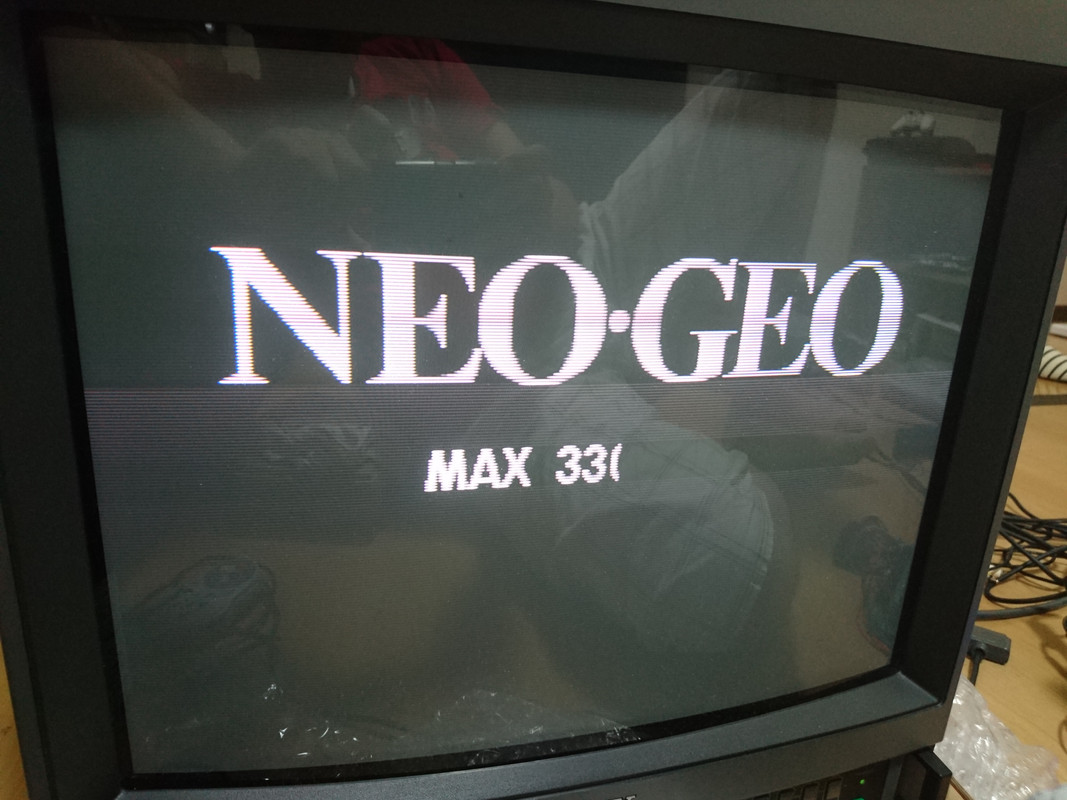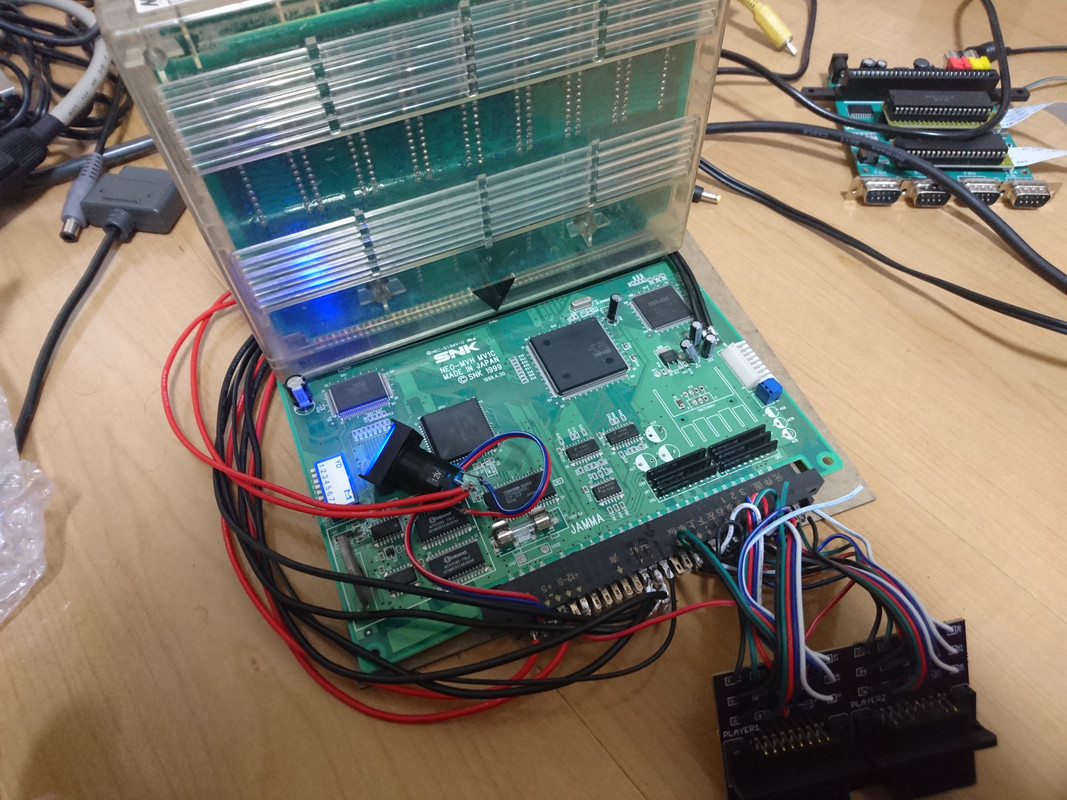 Video circuit is as below: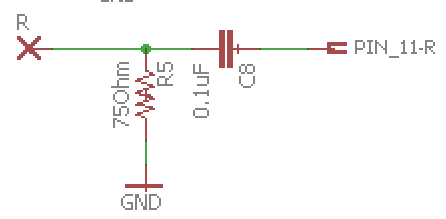 Can someone assist me in finding the cause of this issue.
-Rama