Hi All,
I know that clean and pure analog RGBS video is loved by everyone but I am wanting to Convert the Analog RGBS into Composite and S-Video for a MV-1C consolization project that I am working on. I have come up with a schematic by using the knowledge on the internet regarding AD723 IC which is as below: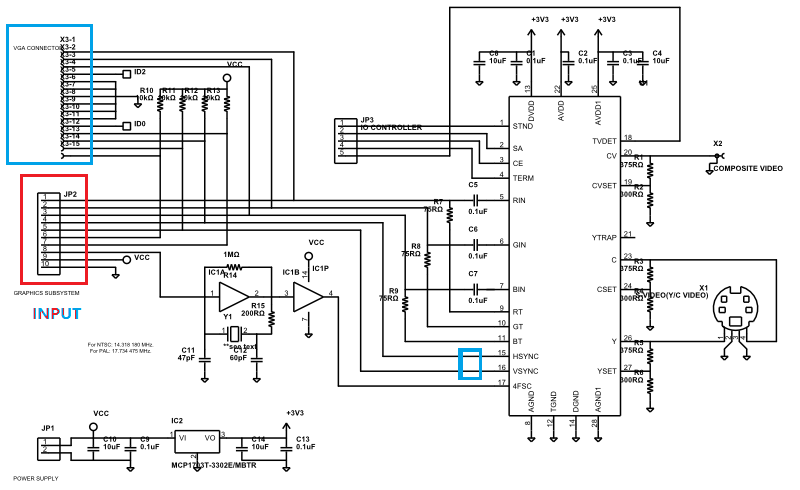 I humbly request the Analog RGB Gurus to kindly verify my design. Please ignore the H-SYNC and V-Sync inputs I will fix it to do C-Sync. Also ignore the VGA connector. I want to drive all the signals together, i.e. RGB goes to PVM, S-Video goes to S video TV and Composite goes to Composite.
I dont want to do Y-Trap.
please let me know if you find any errors.
-Rama