Just got this machine in today... will hopefully be doing a full resto of this amazing piece of arcade history, not much is needed really, some scuffs and scratches but mostly it needs the control panels repoed,
Here's what it looked like when it arrived: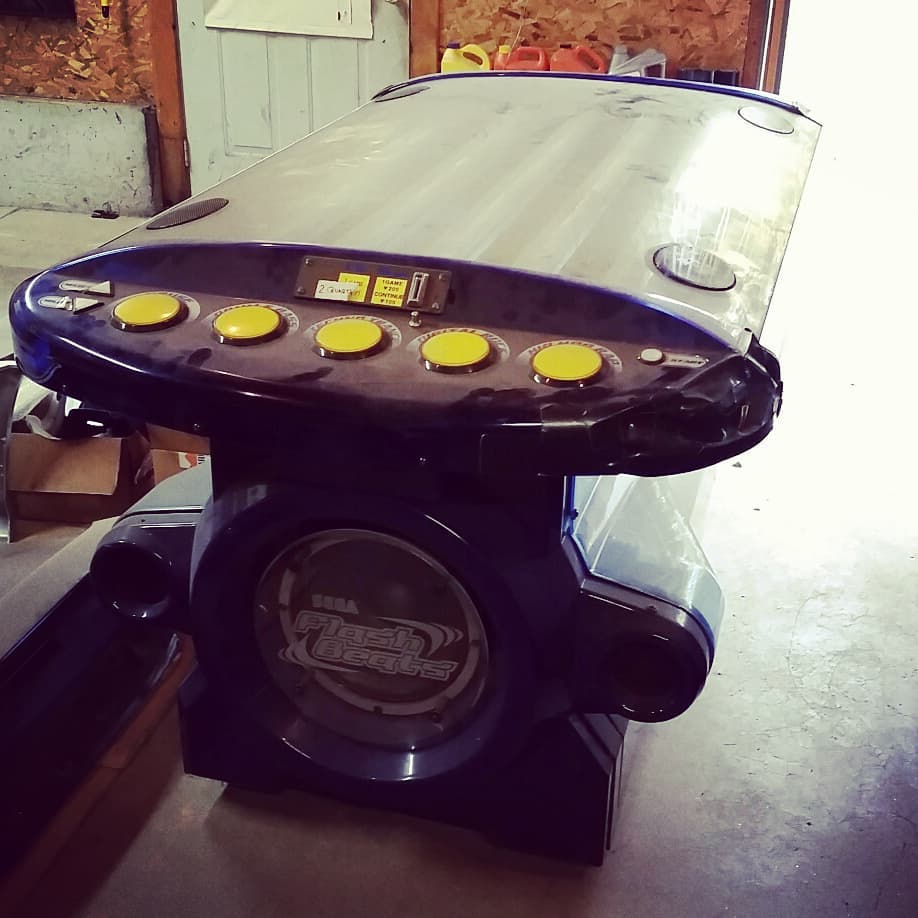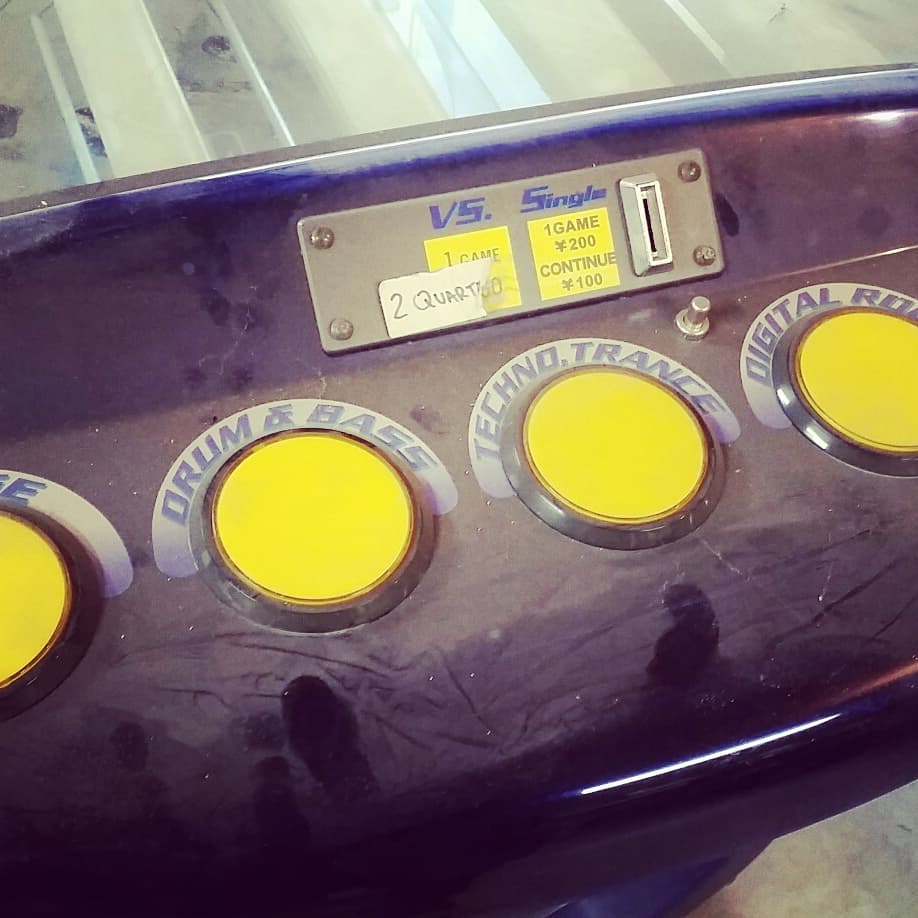 First thing I did was clean off all that dust and power it up.. it works flawlessly!
Here's a video I shot of it running:
instagram.com/p/BpXUIfFB_FS/?taken-by=twistedchu
All of the damage to the cabinet is cosmetic. going over the whole cab with cleaner is great for identifying all of the little defects.
Biggest problem is that both the control panels are damaged.
The P2 Panel has chunks missing on both sides: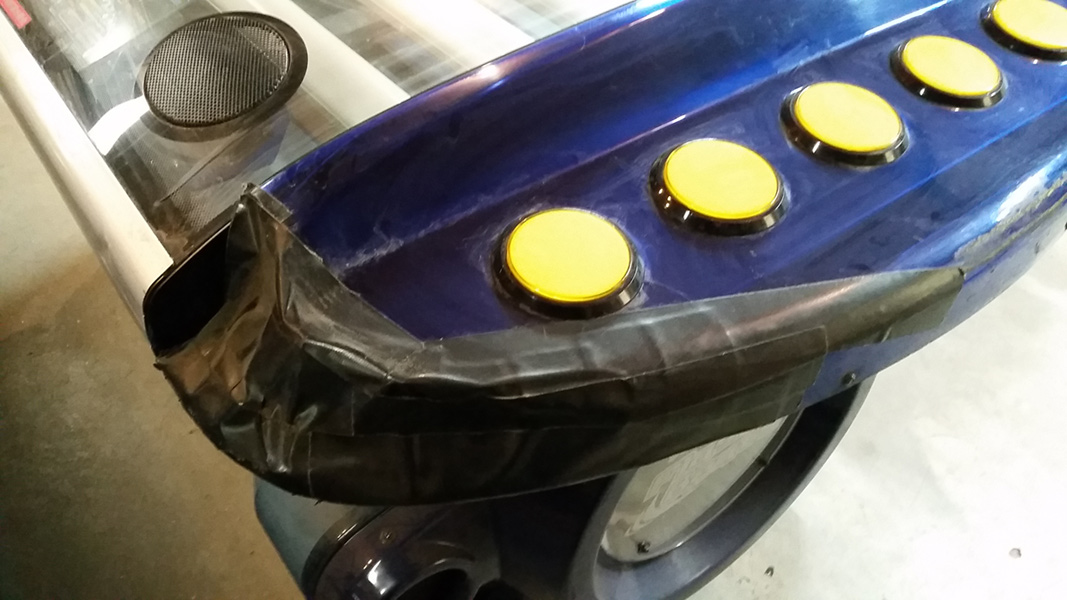 P1 isn't as bad with only damage to the right corner:
Previous owner covered these in black ducktape , but there's also a lot of cracking that was epoxied back together. This is good enough to keep the machine playing but this whole piece of plastic will need to be repoed. Obviously a huge piece of plastic like this would be difficult to replace, repairing it would be difficult as well since it's made from a clear purple acrylic. However it's a very simple shape which makes me think a new one could be made using a vacu-forming process... so step 1 is to learn how to vacuform
The bottom corner of the P2 side is also damaged: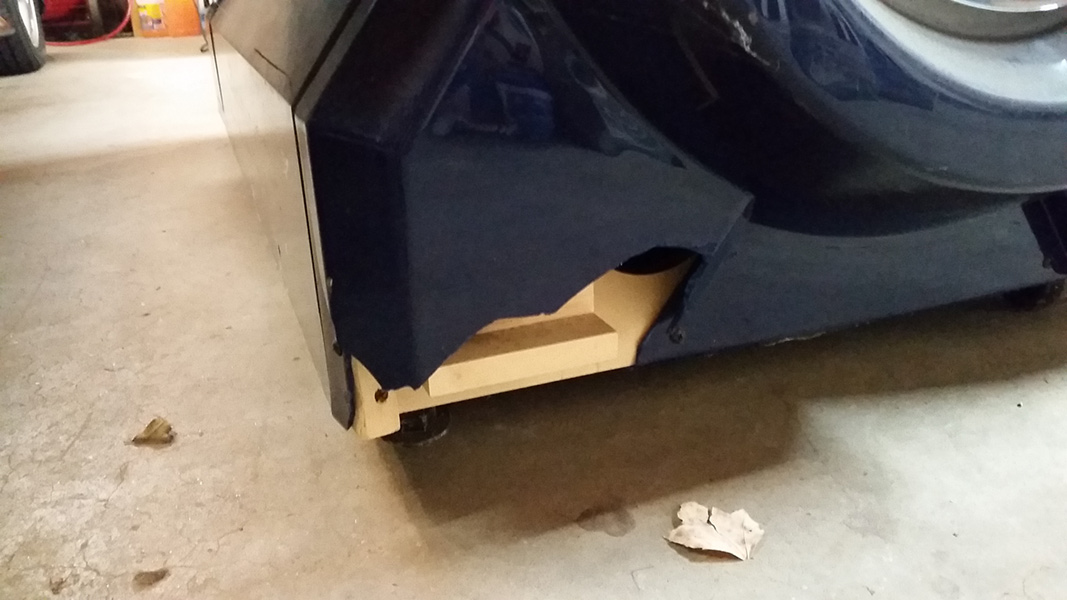 The end panels on both sides of this machine are identical and they look like they were made with a vacuforming process as well, this is a lot more complex than the control panels though and these are solid colored plastic, so this panel could potentially be repaired with fiberglas and then painted rather than doing a full repo. Definitly a lower priority than the control panels though.
The Aluminum side rails have some minor denting and scuffing:
fixing this would be a matter of removing these pieces then hammering them smooth from the inside and maybe "re-brushing" them with some steel-wool.