What is the Apocalypse Sega System C2 Multi Roll-Up Pack?
The Roll-Up Pack List is a record of known ROMs for a complete Sega C2 Multi setup. Both the raw MAME file and converted.ROMs are included. It includes every C2 playable on the Multi.
How to Use
Format a microSD card as FAT32 using Windows, not
Mac
or Linux.
Extract a pack to it using
7-Zip,
maintaining the folder structure. If your card is the I: drive for example, the layout must be exactly I:\games\rom folders\
Troubleshooting
C2 Support Thread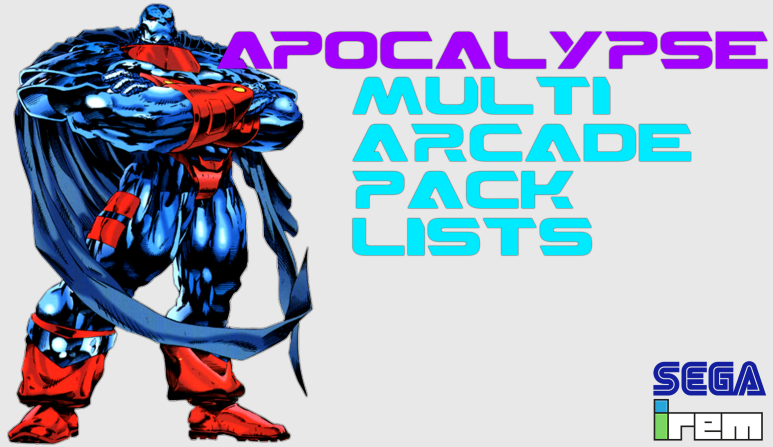 Download (here)
Please note that I am not sharing these files. I only create SMDB text descriptions of ROM organizations through a
Github Research Project.
Folder Contents
bloxeedc
borench
columns
columns2
ichir
potopoto
puyo
puyopuy2
ribbit
stkclmns
tantr
tfrceac
twinsqua
zunkyou
Changelog
2018-12-09: Initial Release
2018-12-10: v2.0 - Added pre-compiled .ROMs
Staff Roll
@Apocalypse
- Multi Creator