I thought it was time for me to try repairing boards. I probably don't have much of a knowledge about it outside of reading a bunch of logs, nor do I have half of the equipment, but we all have to start somewhere! The plan is to build both up as I go.
Writing this here will help me to stay accountable and hopefully receive some tips and advice
So got this Captain America and the Avengers from Data East for a low enough price, disclosed as booting but with issues, mostly sound.
It came in full of dust, and dead flies/cobwebs/egg sacks. Yikes. I brushed most of it off and will definitely Simple Green and wash it as soon as possible. This is after brushing it
I noticed already some dirt and corrosion that I will have to look into once cleaned up
Booted it to do an initial check, and almost no image with a big loud buzz.
Pushing gently a bit on the EPROMs randomly managed to get me an image and eliminate the buzz! But the colors are wonky (missing).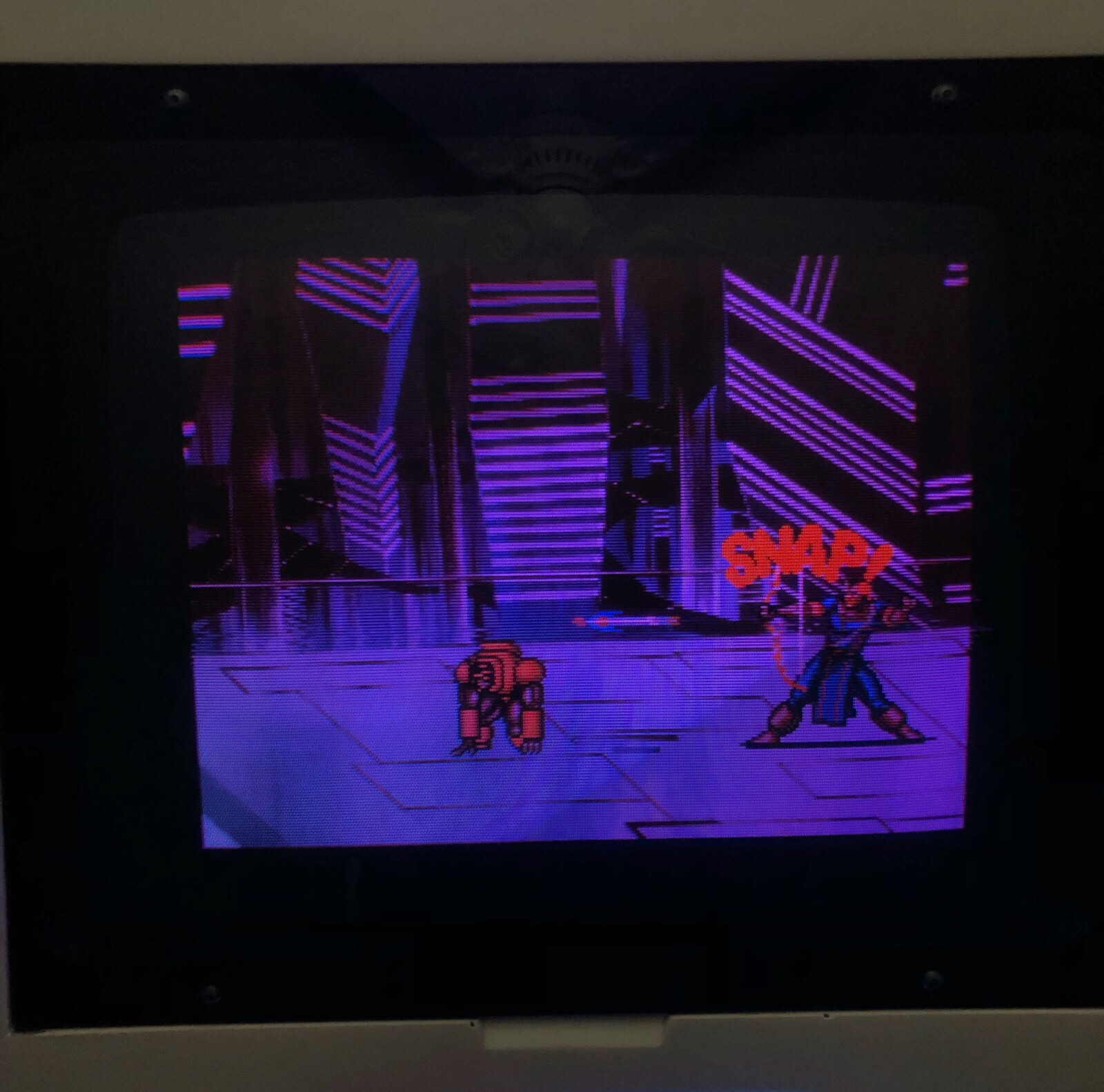 Sometimes, the image gets garbled and pressing a bit on the board fixes it
Adding a credit to leave the attract mode, the sound plays good, music and SFX!
It seems like the debug is enabled though, and I will have to lookup the dip switch settings.
At least the game is alive and responsive. The fact that I can have sound, image and controls seems to be a good thing.
Next step will be to remove all the chips, give it a good cleaning overall, clean the sockets and legs and do a visual inspection to see all that can potentially be broken (traces, legs, etc).
To be continued!
Multi Systems: Sega STV + DS Multi | CPS2 + DS Multi | CPS3 + DS Multi | Taito F3 + DS Multi | MVS + DS Multi | Naomi 2 + Pi Netboot | Atomiswave | Taito G-Net + 2011 Bios | Taito TypeX2 + Niko Multi | M72 + Apo Multi
Cabs:
Tecmo Kyotaro
| Tekken 5 NNC
The post was edited 1 time, last by Takosuke ().