Here's my latest project! Just finished up, and completed in record time (just over 6 months! Don't ask!).
I initially picked up the TTX unit for parts (classic 'does not rise' google translation), planning to use the JVS I/O in a TTX2 build.
Just for fun I booted it up and made it to the Bios screen, so that was much further than I expected.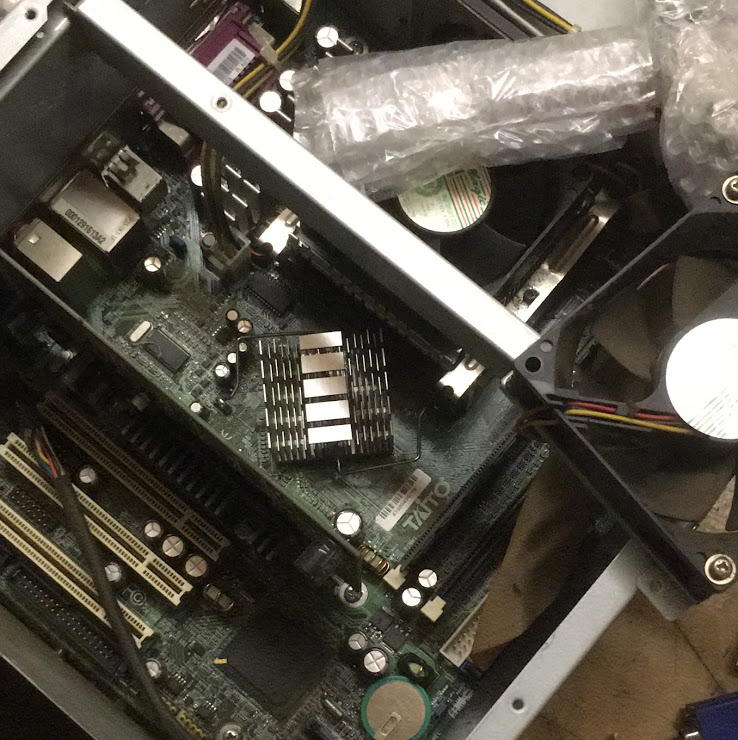 Once cleaned up and with a new PSU I had everything booting reliably... and thanks to
@Niko
&
@rtw
in the
TTX multi thread
I had all the games too
Up next...
Taito Type X Upgrades
. So now we're up to a P4 3GHz CPU, 2GB Ram, 9600Pro 256 graphics card and SSD, all for very little money and a little time on eBay.
As I am not the proud owner of any actual arcade units I opted to squeeze in a Sega 838-13683-93 JVS Jamma I/O with some standard DB15 controller ports.
Incidentally, DVI and DB15 ports are almost the exact same dimensions, and S-video cutouts are the perfect size for a 12mm service button.
Finally I smartened up the TTX top plate with a coat of spray paint (by far the most frustrating part of the process) and topped that with a
reproduction metal game cover
by
@hursit
.
Colours inspired by the TTX Zero and TTX2 trade show prototypes
(Matt clear coat for the case top, Gloss clear coat for the hdd cover).
Finishing touches? Just a vertically mounted LCD screen for the shooters
Thanks for looking!