I picked up a supergun earlier this year and went down a rabbit hole of arcade sticks to pair it with. I had a couple laying around and picked up a couple too and figured I would document the refurbishment for others.
The first stick is an oldie but a goodie and probably will end up being the most straightforward refurb. I picked up a Neo Geo AES stick off eBay since I stupidly sold my modded AES stick last year. I sold it as a package along with my consolized MVS after I picked up an MV1FZ for my cabinet.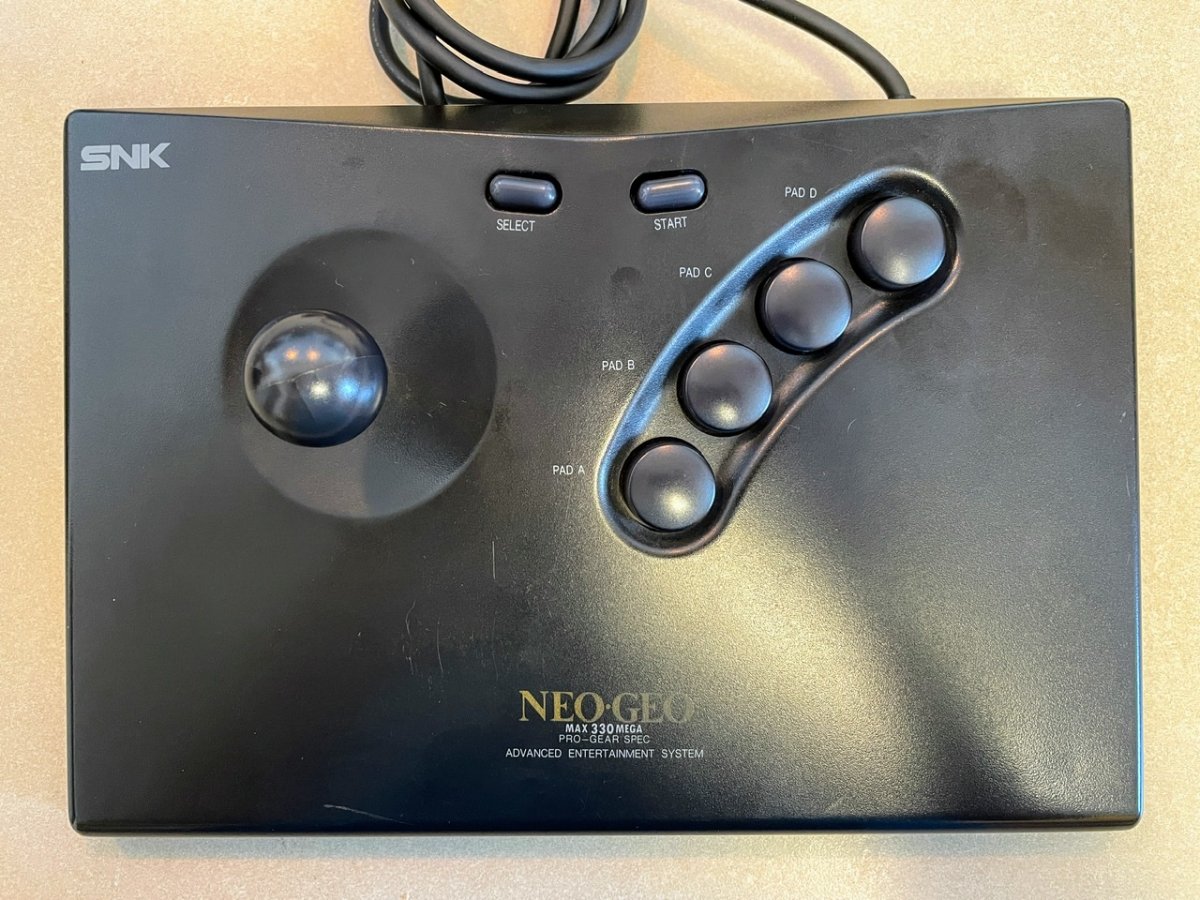 What was done:
Full disassembly and deep scrubbing of top and bottom case
full disassembly of joystick and deep scrubbing followed by re-greasing the pivot
new 24mm Sanwa buttons
new 30mm Sanwa balltop
tidy up wiring including adding .110" quick disconnects to the button terminals
a light coat of 303 Aerospace Protectant on the case
new rubber feet
The original buttons, while functional, didn't feel great. I typically prefer Seimitsu but Sanwa just felt better on this application. In order to use the quick disconnects, I had to bend the button terminals otherwise the case wouldn't close. An alternative would be to solder the wires directly to the terminals but I prefer the simplicity of quick disconnect terminals.
I had originally replaced the spring in the stick with a new LS-56 spring but it caused some issues. The new spring tightened up the feel of the stick, however, it caused the microswitches to stick when moving left or down. For example, when I moved left on the stick and let go, the microswitch would remain depressed. I tried two different brand new springs but the results were the same so I just cleaned and re-used the original spring.
The original balltop was cracked just like on every other AES stick so I replaced with a new 30mm. Some folks would prefer a 35mm as that is what cabinets typically use but I wanted to keep the dimensions close to original.
In the end, I am really happy with the results and look forward to using this with all of my non six-button games when using the supergun. I have three more sticks to refurbish and will update the thread as I progress.
The next stick is my Sega Virtua Stick HSS-0136.
Last edited: