Hey again, everyone!
Well I heard back from the painter and she said she's only taking work where she has "creative freedom" and recommended one other place or to take it out of state… I'm definitely not hauling these parts out of state haha, the search continues. Fortunately I do have a buddy that might have a connection so we will see what he says .
Just a couple things today:
1. Got the rest of the AMP-UP connectors replaced on the harness. This thing is looking almost new at this point.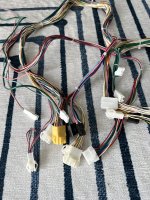 On the other Astro, I converted the harness from using the same connectors as the AC2 to using the black ones. It works!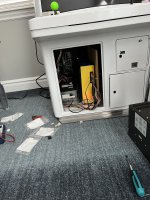 It was a lot of depinning but other than that it was straightforward.
I should be hearing back from the plating guy this week and I'll be reaching out to a couple other custom paint shops just in case.