Blazing Star "Special" Version: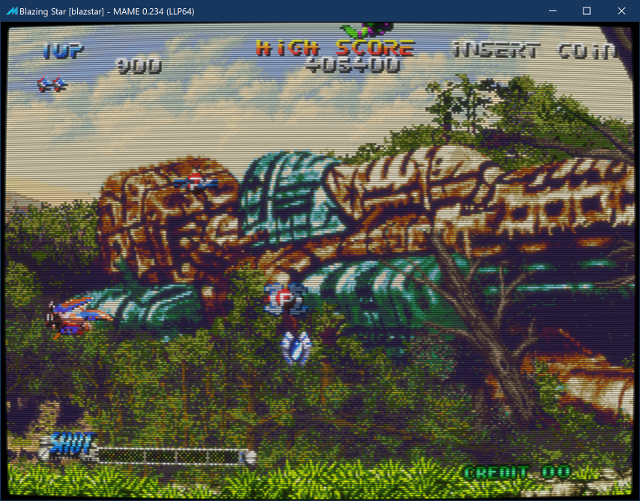 Hey everyone,
I put together a quick hack for Blazing Star which removes the 'Bonus' sound (triggered by the blue icon as above) many of us find irritating.
The program ROM has been left unmodified and I just silenced this sound effect in the V1 ROM.
Attached you'll find an 'xdelta' file for patching against your copy of '239-v1.v1' from 'blazstar' in MAME.
Also attached is 'vroma0-xdelta.zip', which has an xdelta you can apply against the file 'vroma0' if you are a Darksoft multi user.
For those using NeoSD, use 'blazstar.neo.xdelta.zip' and apply the xdelta inside on 'blazstar.neo'.
As usual I recommend using 'xdelta UI' to apply this to your game:
https://www.romhacking.net/utilities/598/
Since the program file is not modified, you can optionally use this with the
@Clearpaper
mod here:
https://www.arcade-projects.com/threads/blazing-star-stage-select-and-minor-tweaks.14193/
Cheers!
Last edited: