I picked upa Blast City cab a couple of months ago from a local arcade op, and it was a little beat up. Didn't have a marquee, the buttons were sticky, there was an extra hole in the CP (which came in handy, actually), and it was pretty dirty. The monitor is in decent shape and has a
pretty
good picture, but could probably benefit from a recap (which unfortunately is beyond my capability, I think), and it has a little burn in from spending quite a bit of time as a Metal Slug 4 dedicated cab. I didn't do a complete restore like some of the champs here did, but maybe in the future. Regardless, my goal was to put a MiSTer in it (which I have, thanks to
@invzim
's radtastic Expander. But I also had a Dreamcast MGCD that I purchased from a friend several months ago.
I tricked out the Dreamcast with a DreamPSU, GDEmu and a 128gb card, and the control board battery/resister/LED upgrade kit. The first MGCD I had came with it's nice case, but no matter what I tried, I couldn't get the controls to work. I scoured the net for solutions, and even with trying to make an adapter and what not, nothing would work. I think it was damaged. I even sent it to JAMMANationX to check out and he couldn't get it to work either.
I ended up buying another from a guy on eBay who was uncharacteristically helpful and generous with said help. This time, it worked great. I just needed an adapter because for some reason the A, B, X and Y buttons are all flipped on the control panel. So buttons 1 and 2 act like quick kick and medium kick, where buttons 4 and 5 acted like the punches. So I hit up JNX yet again for an adapter to swap the punches and kicks and voila - Dreamcast goodness on my Blast City! Would I love to have a real NAOMI set up, or CPSIII set up? Shoot yeah, but I don't have that kinda money. So the MGCD it is for now! Unfortunately both of the devices I bought did not come with the VMU cable. I think the A version did not support it while the B version (the one I have now) does support a VMU cable. I haven't been able to find one. But I did find an auction on eBay with someone selling the MGCD with the cable. I shot him a message to see if he has any extra, but I doubt it.
I even modified the MGCD board with a small hack I found on the net using a solder bridge to disable the OSD timer which was annoyingly huge. While the MGCD was designed to work with only a handful (like 100) of Japanese and even less US Dreamcast games, you can set the dips in a such a manner that it changes the credit-for-time to 256 minutes per credit. Then with the GDEmu installed, it will play anything you throw at it.
So now I have an upgraded Soul Calibur, all 3 SF3 games, JoJo, and Marvel vs Capcom 2 along with the Atomiswave ports in my cab, which is nice. I want to do a video on the MGCD since most of the stuff Ive seen on Youtube is in Spanish, or just shows that it runs Dreamcast games. I'm also not much of a videographer, so I dunno.
Last thing (sorry this is so long) is that the video -while decent- on the MGCD works just fine, it's a
tiny
bit wavy, and is most noticeable with text. I dont know if that's a result of the OSD mod I did or if it's the nature of the system. I don't seem to remember my first version displaying video like that but I never really got to spend much time
using it
since I could never get it to work. Otherwise, with the MiSTer and MGCD at my disposal, I'm covered for a nice while. I thought about setting up a post in the Project/Restore section, but since I didn't really do much more than replace the sticks/buttons on the cab, I figured I'd just post about my MGCD setup

Anyway, if anyone has any questions on it, I can certainly try to answer them to the best of my ability!
edit: I didn't realize there is a user's guide that was posted here just a few messages down, lol. That's funny!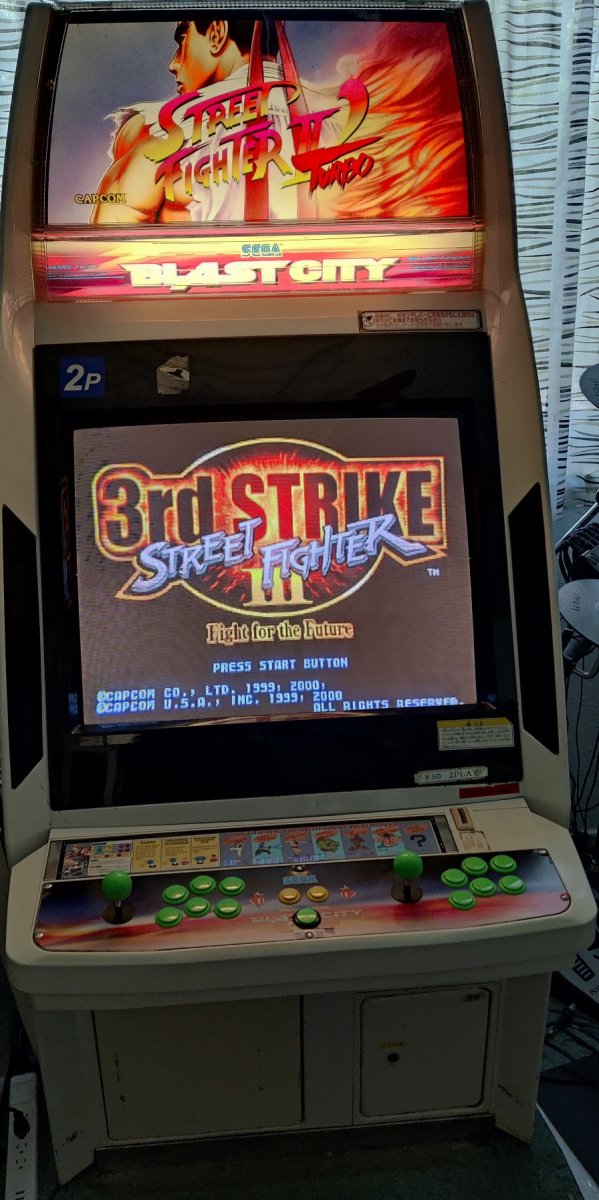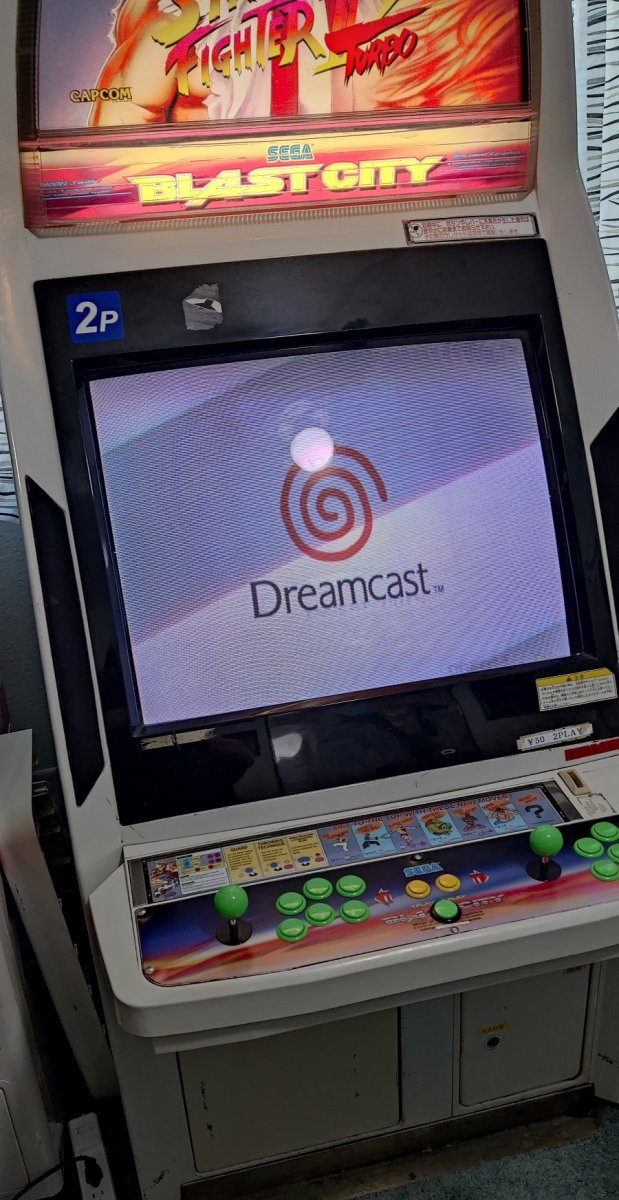 Last edited: