Selling new version of BetsuBetsu arcade capture card​
Have been testing this with a good number of games now and am happy with it.
This is a simplified version of V1 with fewer components. Video gain is now handled with a triple pot. Audio gain is divided with a resistor ladder before the transistor, so you may need to tune it down in OBS when capturing.
Instead of Mini Din 8, this uses Sega RGB cables. You will need to use a cable with the proper internal resistors and caps, (
like this or similar
). Cheap ones from ebay may not have all components inside.
Options for buying:
- With hirose jamma connector soldered: 110eur
- With cheap jamma connector soldered: 100eur
- Without jamma connector soldered (but a cheap one included, see pic): 80eur
(I hate soldering jamma connectors. I'll still test the board first using a fingerboard with two female edge connectors)
Shipping costs for EU is probably real cheap. Outside of EU will be more expensive, and you will have to deal with customs.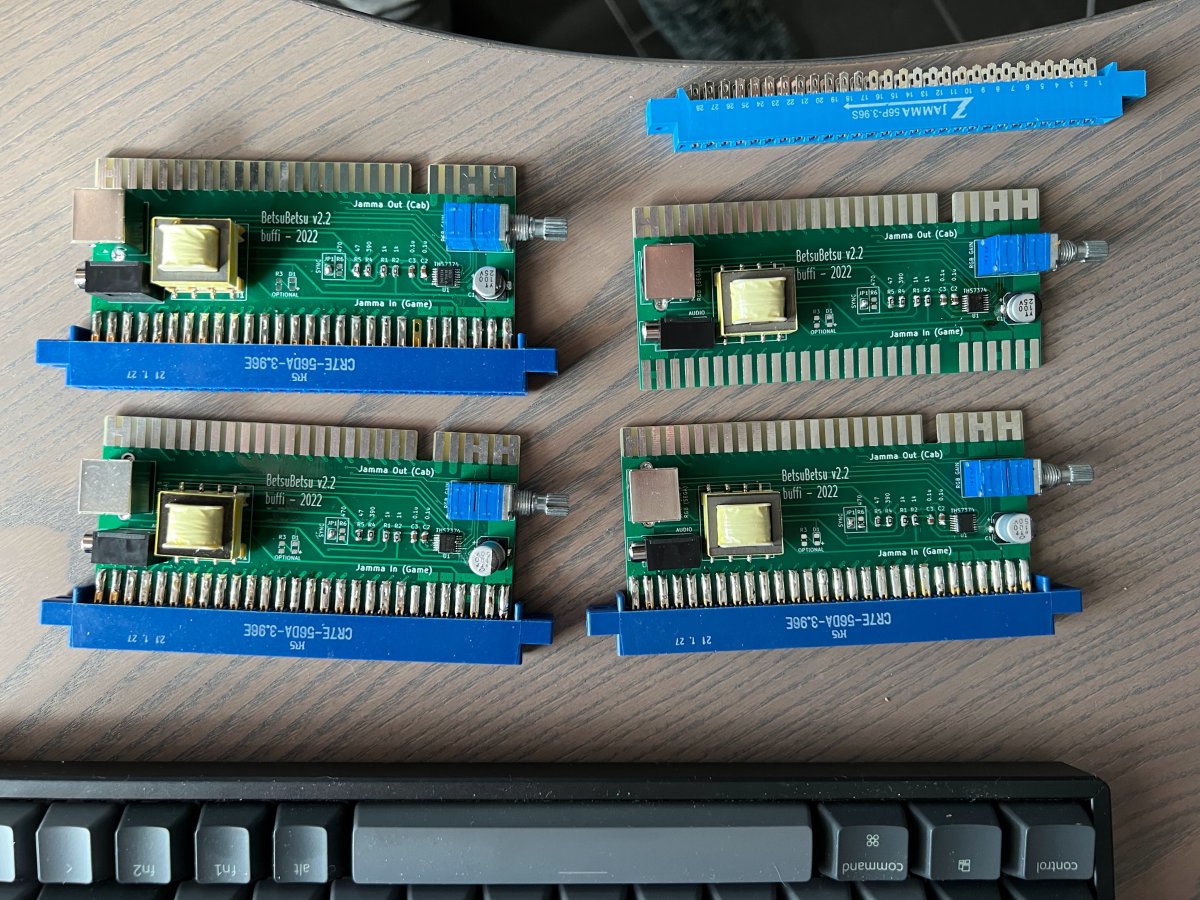 Sample capture:
View: https://www.youtube.com/watch?v=yw7-LPP6F0c
(note, I know nothing about video encoding or OBS settings)
Features​
MiniDIN 9 SEGA RGB video out. Needs a proper Mega Drive RGB cable with internal resistors and caps.
Mono audio output through audio jack.
Adjustable video gain through triple pot.
Line level audio conversion with galvanic isolation (TY-250P).
Buffering and unbiasing of Video and Sync signals to safe levels (THS7374). Inputs and outputs are AC-coupled. Safe to drive 75ohm loads / OSSC.
Audio completely isolated from video (no common ground) to avoid ground loop noise.