Parting ways with a few games. Please note Taisen Hot Gimmick is Mahjong pinout, not JAMMA. You'll need a cab set up for mahjong boards, or a supergun harness wired to the mahjong pinout. Of course, everything has been tested and confirmed working. Prices include shipping within the USA, but I do ship internationally for an additional cost.
Dancing Eyes - $325 SOLD - Extremely clean board, no repairs, not even any standing dust really. Comes with the original, authentic manual, authentic info strips, and authentic marquee artwork. The art set shows signs of wear from arcade use and storage in Japan.
Taisen Hot Gimmick - $100 SOLD - Clean board, no repairs. Board only. One of the best Mahjong games ever made, very reasonable difficulty for beginners, and great artwork from Tsukasa Jun.
Janshin Densetsu: Quest of Jongmaster MVS - $115 shipped - Clean cart, original label, original boards, original chips, no repairs. Light scratches on the shell as to be expected.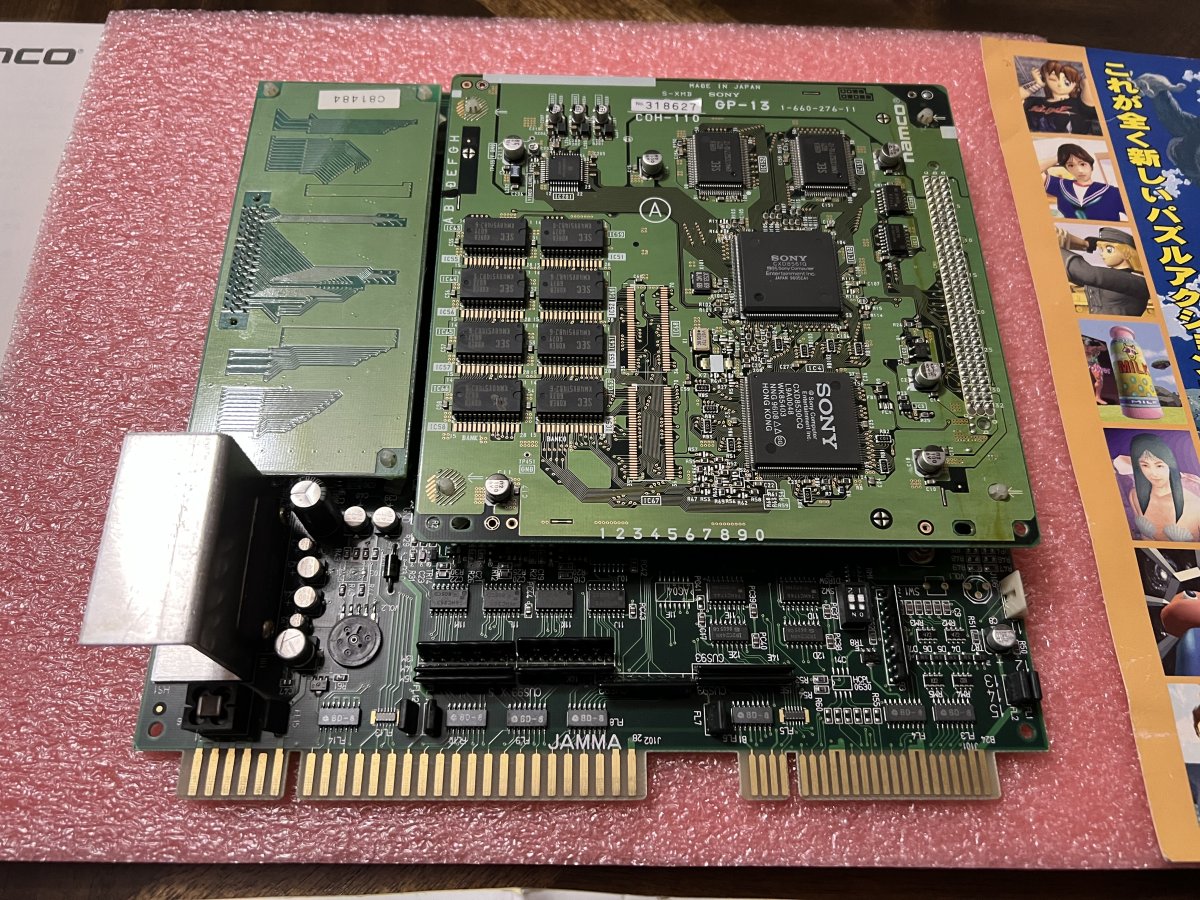 Last edited: