A potpourri of stuff for sale. Prices DO NOT include shipping as shipping can be anywhere, and I only provide exact shipping quotes based on the exact package weight/dimensions to the exact destination and allows for accurate pricing when multiple items are purchased.
Located in Virginia, USA but happy to shop anywhere.
PayPal gift preferred, but I'm fine if you'd like to pay as G&S but you need to cover the fees.
Happy to provide more details and photos. Just ask.
I also have the 1505 and two of the 1506 parts. But I have no clue what they're worth since I can't find any places that have them in stock or active/sold listings on eBay.
1505 looks like it was painted previously. The top portion is yellowed, but I would recommend removed the paint and just polishing the plastic. Asking $20 OBO


Two 1506 are slightly yellowed. Asking $15 OBO each.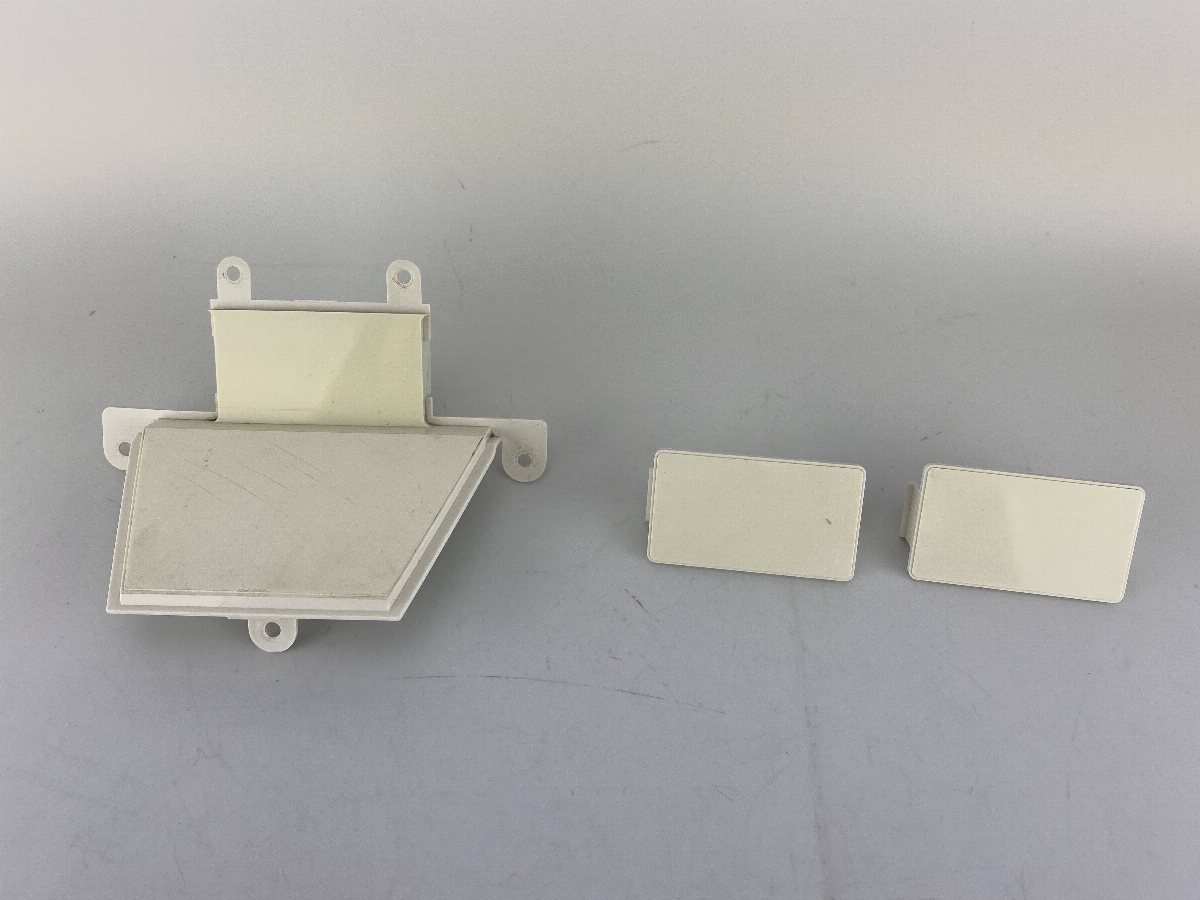 Sega Sound Amp + Relay Board - $30
The sound amp has some kind of issue where the right speak output is very low. It IS outputting it, but I couldn't figure out why and no one could recommend a fix when I asked. The relay board was originally from House of the Dead 3. I don't have a means to test it, so these are both being sold AS-IS.
Bass Fishing Marquee - SOLD
Looks in great shape but it does suffer from a bunch of cracks/breaks at the bottom. You probably can't tell from the front pics so I took some from the back. I am a bit worried about shipping this due to the cracks so I'll likely apply tape to the back before rolling it.
You can also see there's another piece of plastic artwork. I have never seen this before and know nothing about it or what it's worth. If anyone has any reference for this, please let me know. As of now, that part is not for sale. It came with the Bass Fishing cabinet when I got it years and years ago.


iCade parts lot (1 joystick, 6 large buttons, 2 small buttons) - $20
Took these out of an iCade for iPad setup years ago. Never used them since I immediately replaced with Sanwa parts. Joystick is a JLF cloneI don't know what happened to 2 of the buttons though. I have the extra Zippy microswitches and one extra screw nut. I am throwing in some 24mm buttons that I got from some unknown stick. I am also including a set of Sanwa dust covers in addition to the stock one.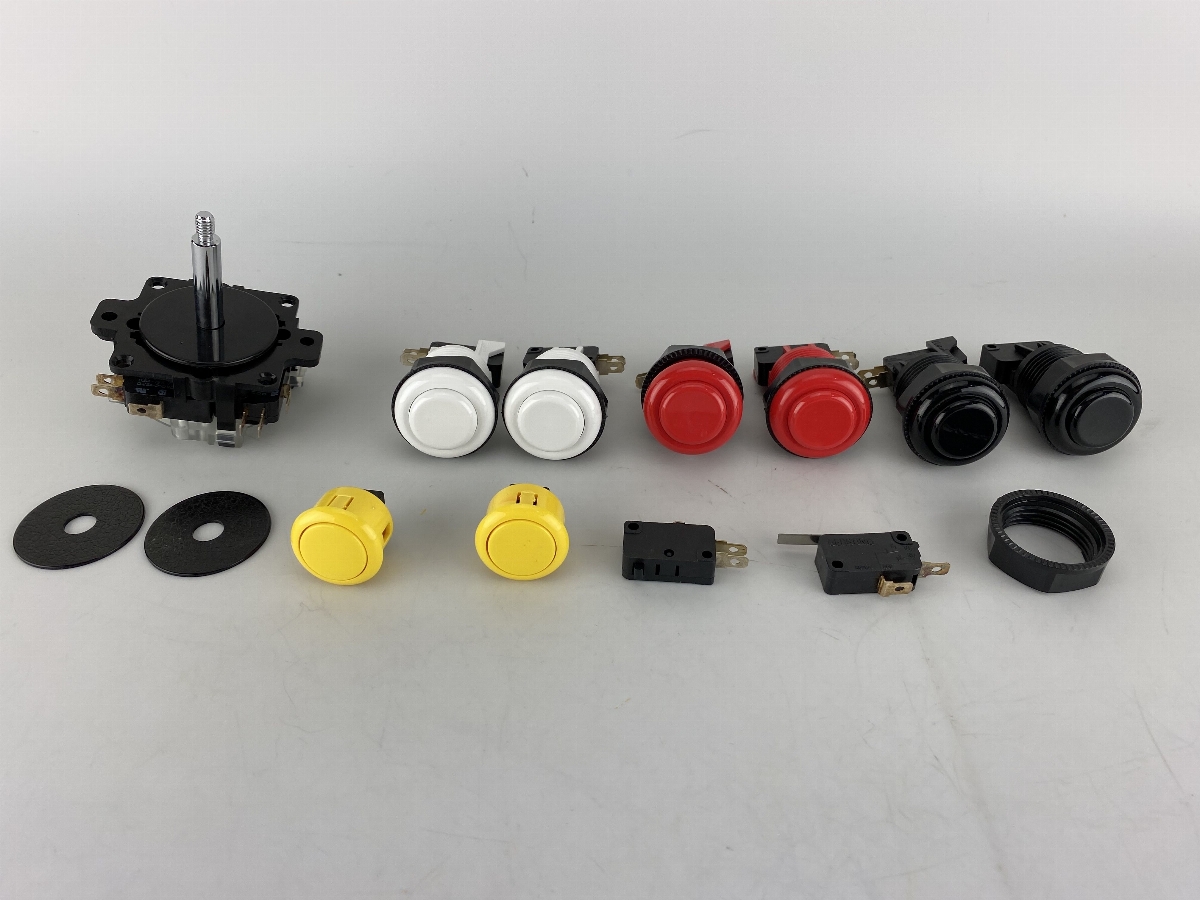 Random spare parts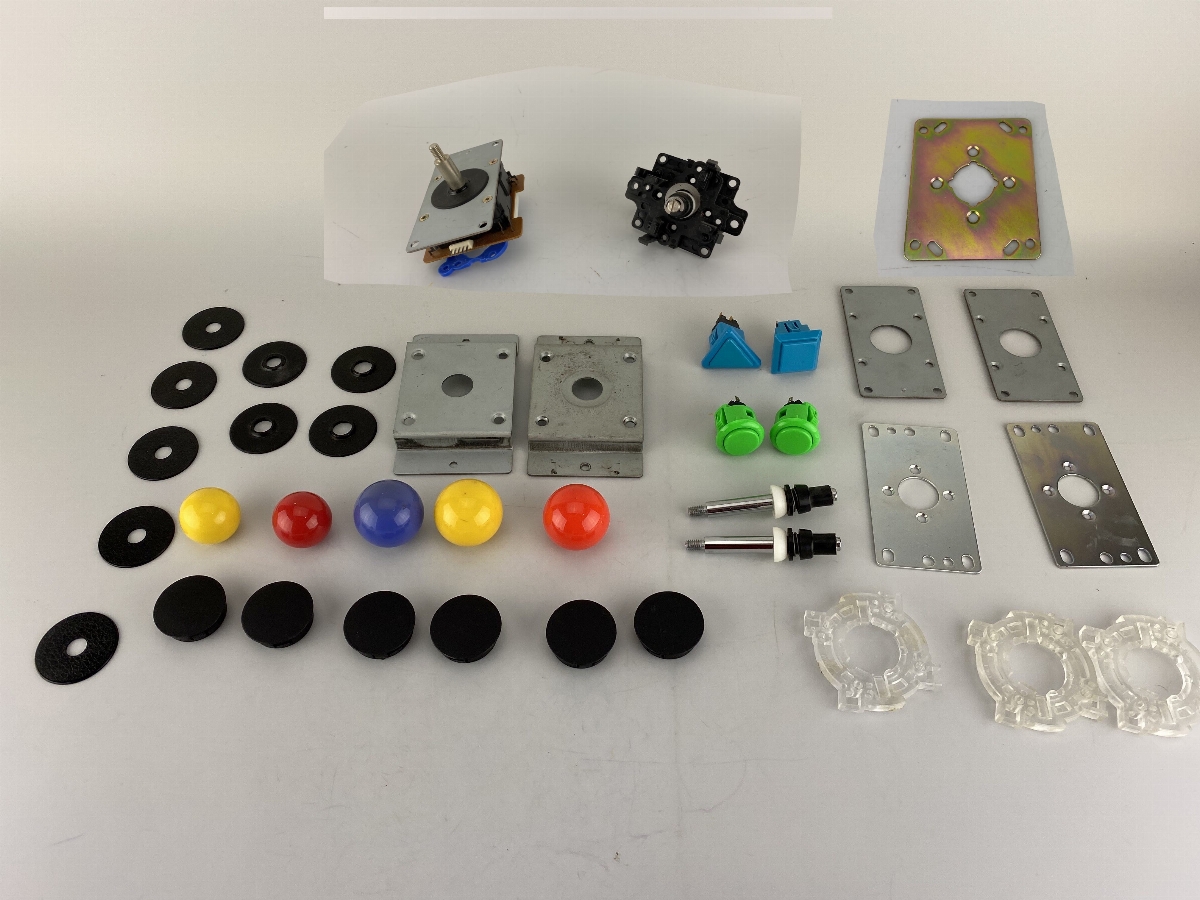 7 x Sanwa JLF mounting plate (if you need nuts/bolts to mount these, just ask) - $3 each. 2 SOLD to
@suprawhite
2 x Sanwa JLF S-mounting plates (if you need burs/bolts to mount these, just ask) - $3
1 x Sanwa JLW mounting plate - $3
2 x Seimitsu LS-32 S-mounting plate - Gifted to
@DoktorSleepless
1 x Seimitsu LS-56-01 - SOLD to
@opt2not
1 x LS-56 mounting plate - $2 each
Set of 2 x Sanwa 24mm (new) - $2
Sanwa Triangle button (new) - $2
Sanwa Square button (new) - $2
Random balltops (30mm and 35mm, some scratches/wear) - $1 (35 mm yellow and 35mm orange are SOLD to
@opt2not
)
Dust covers - Free with any purchase. Just ask
Set of 6 x 30mm button plugs - SOLD to
@suprawhite
Last edited: