Shipping from Tokyo, Japan with Japan Post (EMS, SAL or Airmail, shipment by sea only if I get paypal gift). I accept only paypal gift or add +4% fee for Goods and services.
I can combine with requests (games, consoles). I can find pretty much everything you want.
Idolmaster Limited x360 200 € SHIPPING INCLUDED!
・ Included as follows:
・ 11 Figures (Figures )size: 12cm
・ 1 Stage Set (Stage Size: W 30cm H 25cm D 20cm)
・ 2 Background mount
・ 1 Face Plate for Xbox 360
・ 1 Visual Book
・ 1 DVD (region code 2)
Used but 100% Working. Both Discs are perfect, Manual condition B. Inserts have some stains as shown in the pictures.
WORKS ONLY ON JAPANESE XBOX 360 MODELS.
SFC Games tested and working 3.5 € each plus shipping.
SFC Boxed, missing top poly and psu, tested and working. 85 € INCLUDING SHIPPING!
Famicom Robot plus addon. NOT TESTED, should be working but I am not sure, if not should be an easy fix (it is a bit dirty, nothing serious). 70 euro SHIPPING INCLUDED!
https://onedrive.live.com/redir?res...21&authkey=!AAkz65WjwjYFJrw&ithint=folder,JPG
Original Xbox Dead or Alive 3 fighting stick by HORI, loose, good conditions (will upload real pics later). 45 euro plus shipping.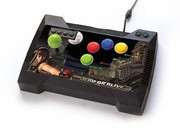 Boxed Capcom power stick, slightly used, stickers are not applied 50€ + shipping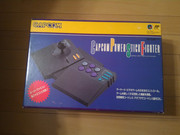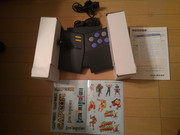 Last edited: