It's that time again.
I recently got a Konami Windy! Been wanting one of these for awhile and one popped up on craigslist. Got the tip from a buddy and immediately texted the seller. I'm the guy that offers more than asking price and snatches it. (sorry!) I paid $1500 which may seem like a lot, but when on earth are you gonna see another Windy for sale? This will be my second 90's cab, so I know what to expect at this point. For reference, I also restored/repaired an Astro City in 2020.
https://www.arcade-projects.com/threads/astro-city-restoration-and-monitor-fix.11781/
The plan is to make it a head to head cab with the Astro City. I've never seen two different cabs play head to head, I think it would be fun and cool. Or do 4 player Dungeons and Dragons. The possibilities increase quite a lot when you have 2 cabs!
View: https://www.youtube.com/watch?v=C4-oCbgTuDA
View: https://www.youtube.com/watch?v=rYACQh0ni2w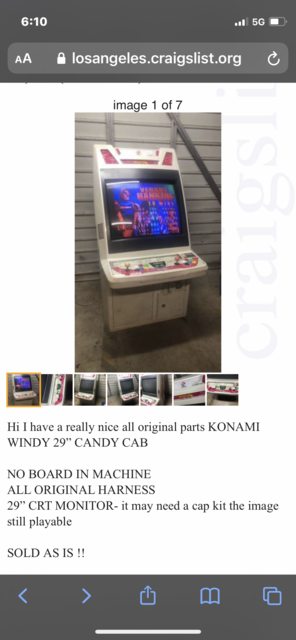 Still amazed it fit into a Honda Fit. Had to move the driver's seat up a lot, so it was kinda difficult to drive. And of course, it has no wheels or legs like my Astro. It was on a riser at an American arcade.
Convergence is very bad, hopefully recapping the chassis will fix this.
The body is pretty rough in some areas. Deep gashes on the sides.
I love that it can hold it's front bezel up by itself.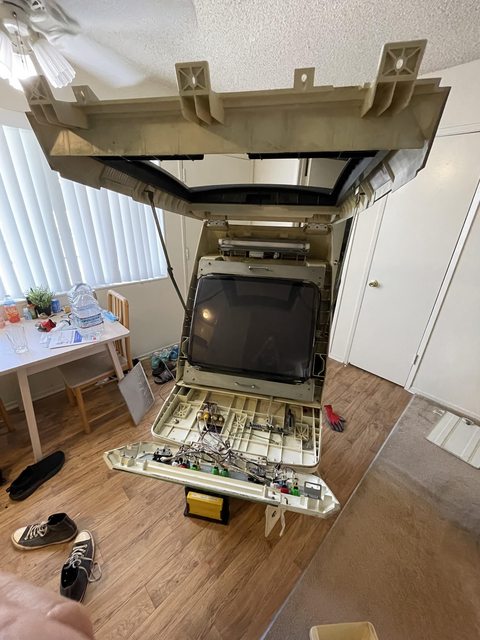 I moved the convergence rings a little bit, but that seemed to mess up the horizontal sync somehow? I'm betting this was just a coincidence and the chassis is on it's last legs. I'm not worried. Whatever this is, I'll figure out how to fix it.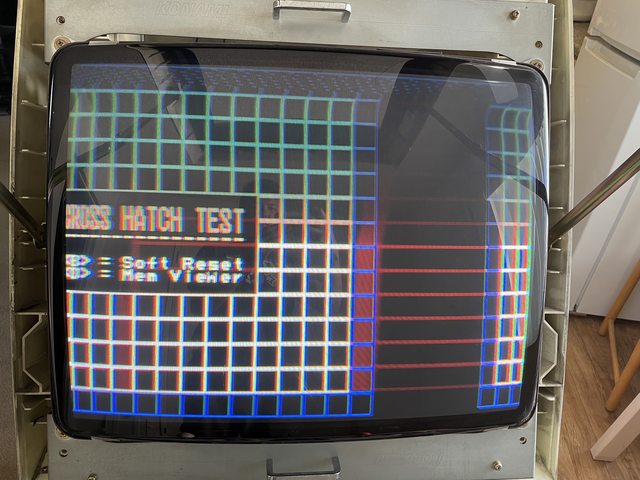 Got the chassis out and neckboard out. The chassis is only held in place by 4 screws on the plastic tray. Very easy to remove. I recommend removing the neck board first though. And of course, discharge your tube before anything else.
Also going to recap the power supply. I wrote down all the cap values.
One thing I was very concerned about was sourcing new caster wheels. Yaton didn't have em, ebay didn't have em. So I just googled "arcade wheels" and somehow I found some generic wheels that are identical to the Windy's original? As in, they're still manufactured and easy to get! Totally lucked out here. The legs though, not so much. So I'll prolly just screw some 1" wood blocks to the base. No one will know.
Fluorescent light reference for anyone that needs it. I got a new bulb, just gotta test it. Also ordered the FG-1E starter bulb.
Currently recapping the chassis. The kit I ordered was missing 3 caps, so I'm waiting on those to arrive. I guess I have a different revision chassis? Who knows.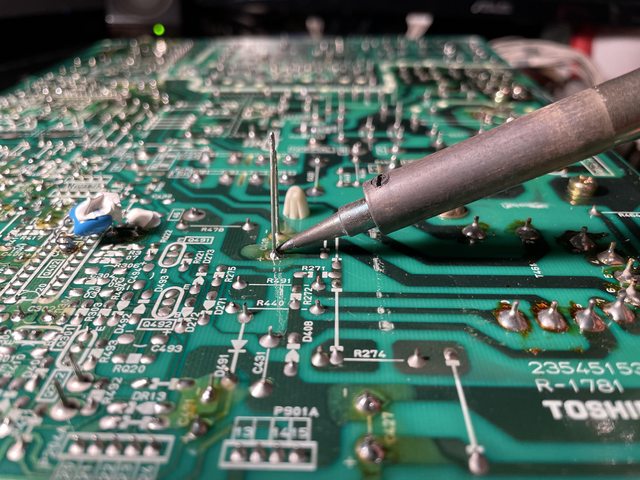 Onward with the fixes!