M72 Reproduction Rom Board w/ Integrated Multi
I have recreated the M72 ROM board, using SMT components and integrated the Multi that Apocalypse created. This new ROM board is compatible with ALL M72 platforms, meaning that R-type can now be used as a donor for this new ROM board/Multi. I have reached out to
@Mitsurugi-w
@Apocalypse and have approval and licensing for the use of the Multi on this ROM board.
An original M72 ROM board was captured in KiCad, preserving all the original reference designators and ICs. Net names / pin names were made as consistent as possible with the R-type schematic available. This reproduction ROM board is 95% match with pin numbers and ref designators for the original M72. Pin numbers on the dual-port ram / SRAM were the only changes with the move to SMT.
IC packages were changed to SMT, keeping as close to the original as possible. The Dual-Port RAM (MB8421, 8431) is the same as the original M72, just in the SMT package.
Apocalypse Muti was integrated into the ROM board, preserving the reference designators as well
IC sockets with high temp and high glass content were chosen - this allows the IC sockets to be reflow compatible and allow assembly of the entire board in a reflow oven. (Minus the 2 connectors that interface the ROM board to the M72 stack)
A new low-profile lower ROM board was also designed. This should allow for the lower ROM board to be installed without needed the additional spacers. The lower ROM board was split into 2 identical smaller boards, that are now linked with a cable. [My LOHT has much shorter stand-offs between the middle and lower board, so this low-profile board still did not fit without longer standoffs - YMMV]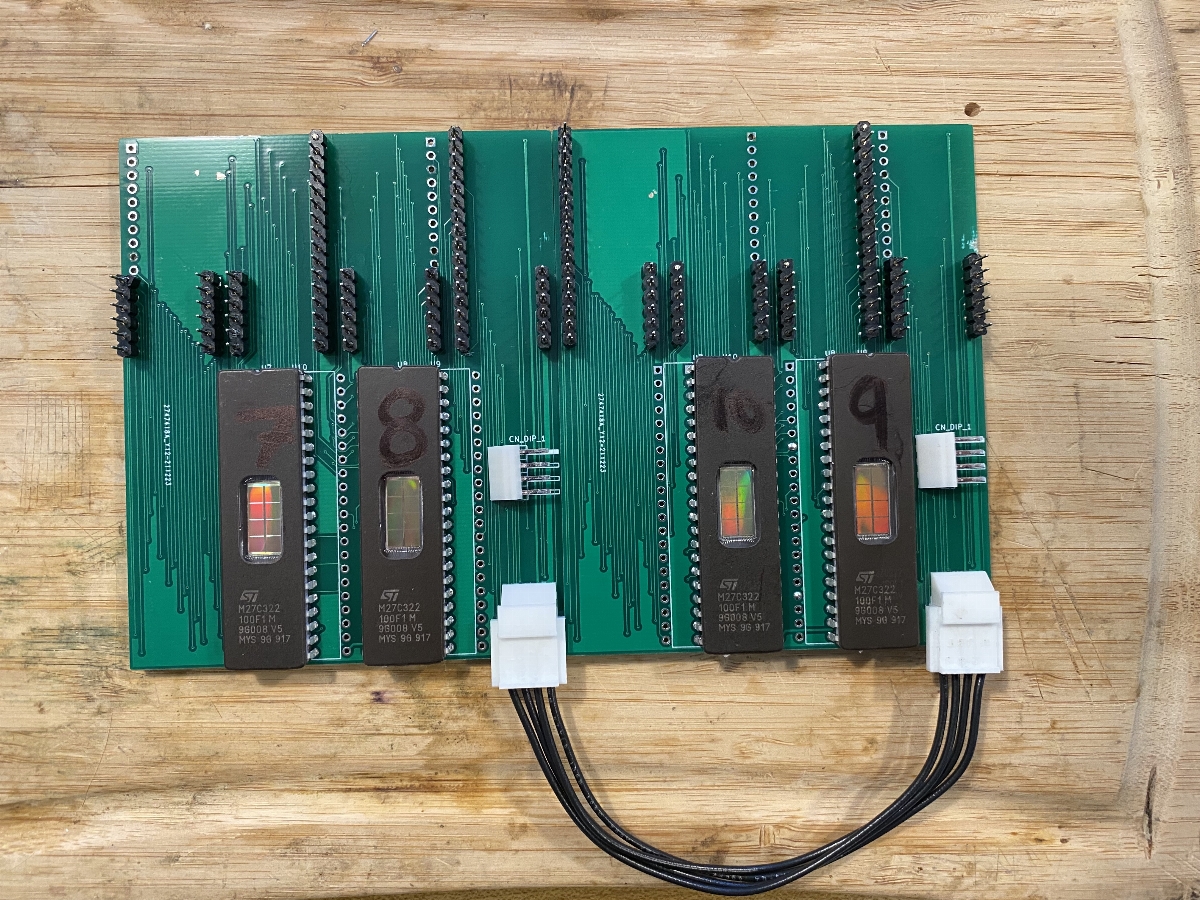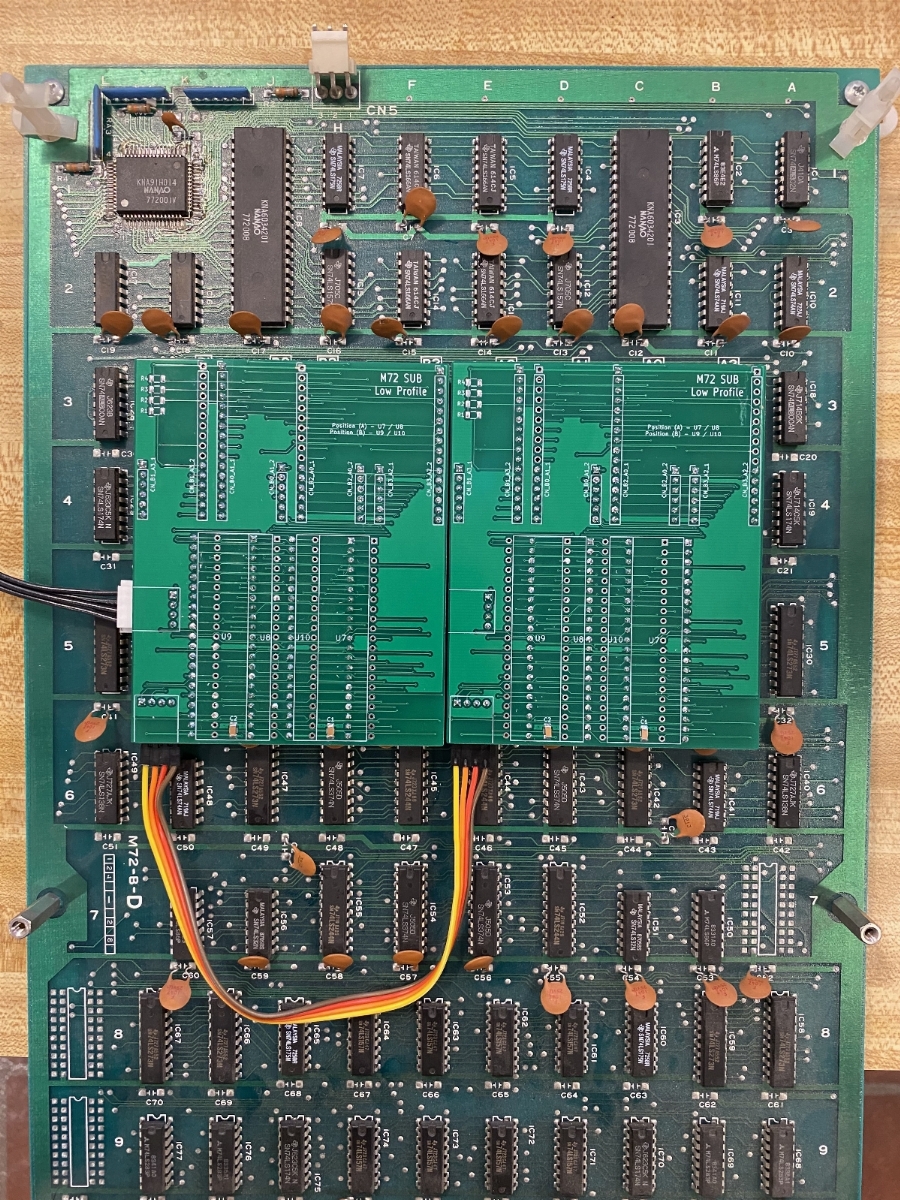 Don't judge the dupont cable, I only have one of those nice little cables from @Mitsurugi-w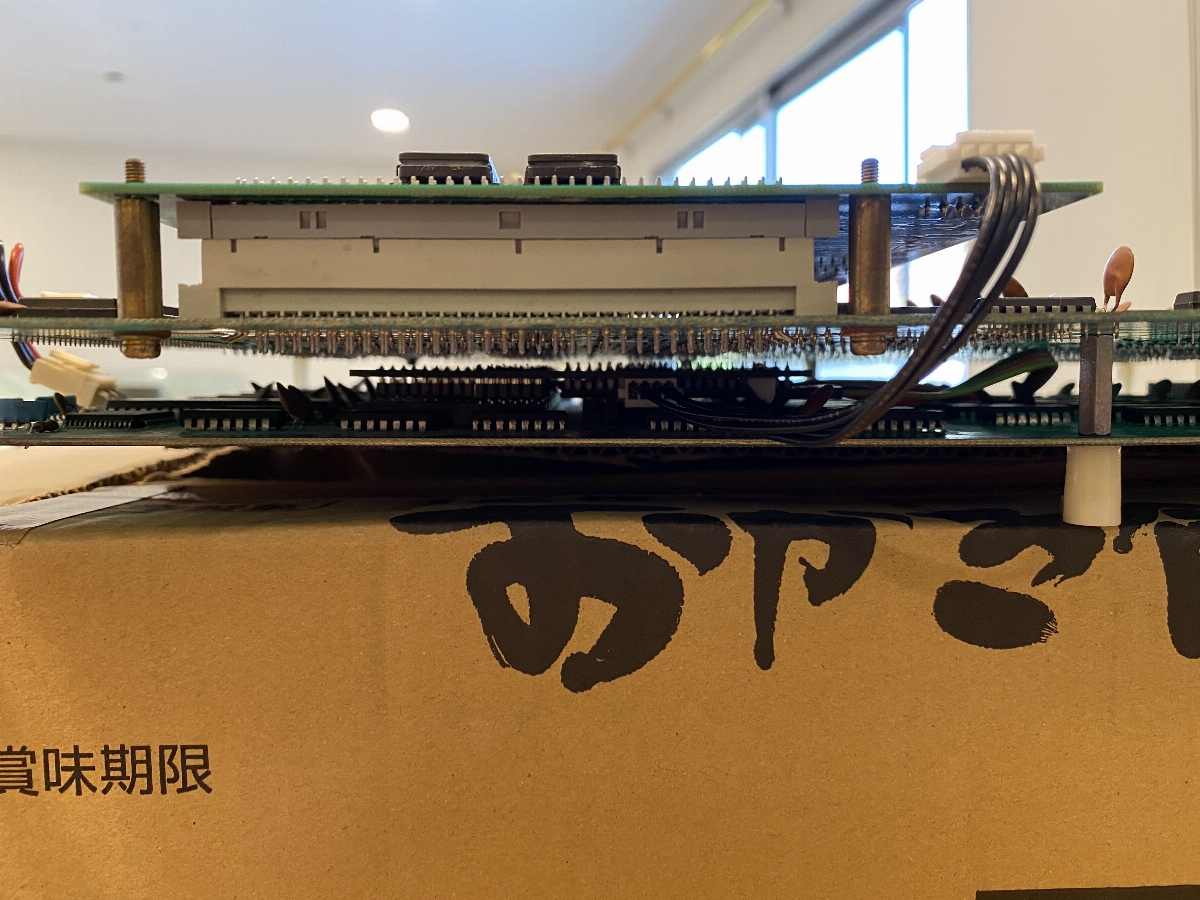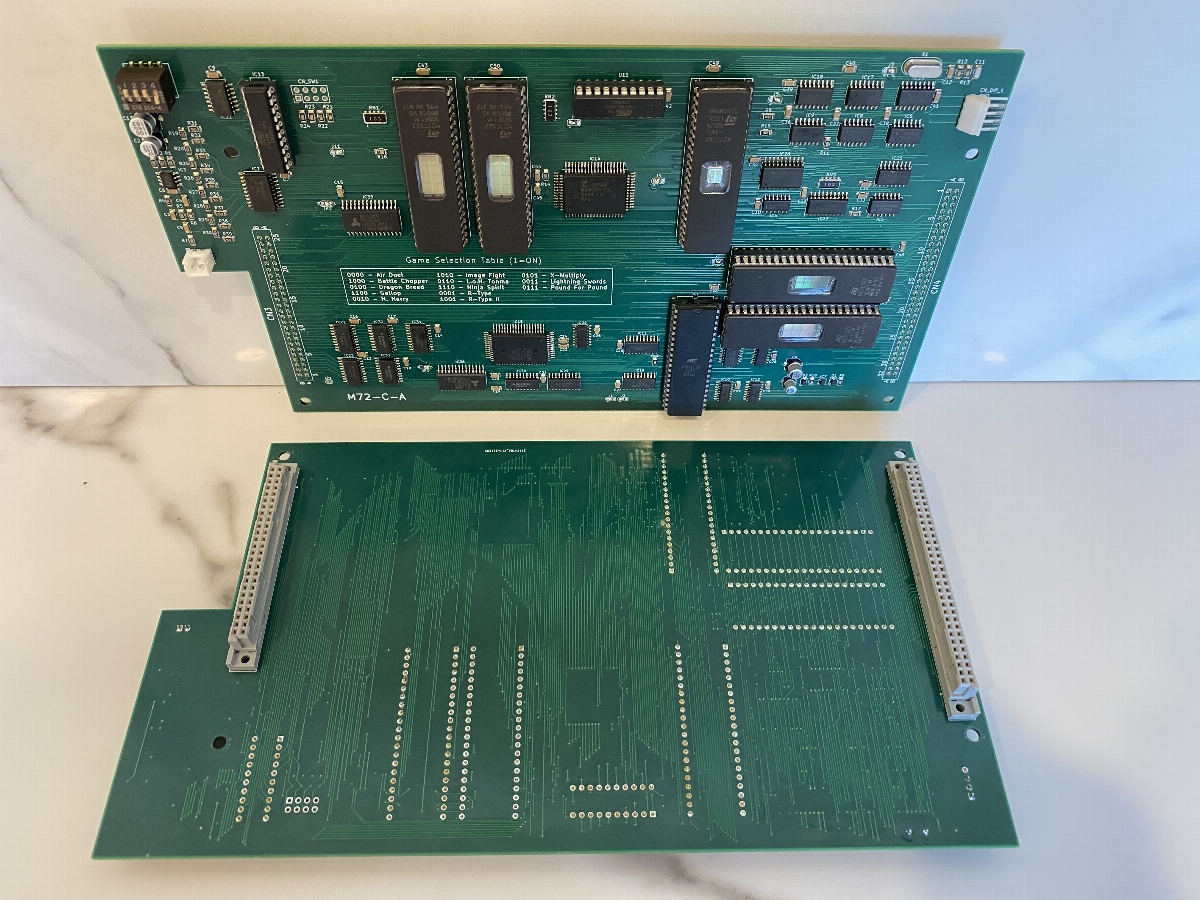 Since this ROM board is using all discrete components, I can actually build this during the component shortage.
I want to use this thread to gauge interest in this ROM board and see if there is any demand.
As for cost, right now I am at about $400 for the ROM board w/low-profile lower boards. I know, I know - its steep.
The component cost on this one is a bit high with the MB8431, MB8421 and the really nice IC sockets driving the cost up. Also, there is the licensing cost for using the Multi - I have worked out an initial licensing strategy where Apocalypse gets a portion of the profits from each Multi sold.
Interested in First Batch of ROM boards:
1.
@jassin000
2.
@wolfsoft
3.
@2huwman
Last edited: