Joined

Aug 20, 2015
Messages
Reaction score

191
Location

Orange Park, FL USA
Greetings everyone! Today I wanted to showcase an absolutely amazing design from the legendary
@Frank_fjs

, the
Minigun Supergun Advanced Edition v2.5 (9-pin Minidin version)
! I'm making a batch for a few friends and myself, so as usual I wanted to offer my services to the family at Arcade Projects.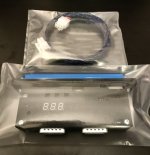 I have also engineered a re-design of the famous Pacifier case bottom by
Printmaker
and the remixed top by
thevladeffect
. Specifically but not limited to, certain hole sizes and placement had to be altered quite a bit, addition of text that prints and reads well, etc. After
MANY
rounds of R&D, prints, and asking previous clients their preferences on various aspects, I settled on this final design.

5 units available
all sold! (2/22/23 edit)
All components assembled, cleaned, ready for case and testing.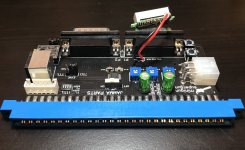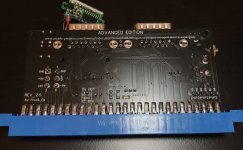 Sides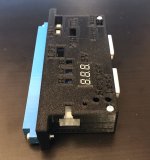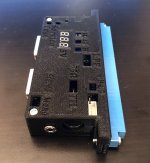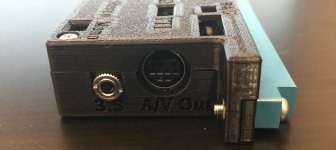 Bottom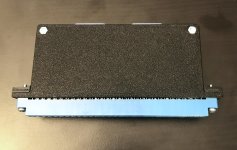 Top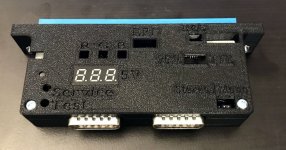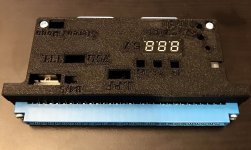 Detail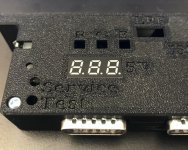 Production / Assembly
Everything is made by myself, in house in FL, USA. This includes the production of the units, design and printing of the case, assembly, packaging and shipping.
Assembled with the highest grade components possible, with extreme attention to detail.
Proper precautions are taken when dealing with parts that are sensitive to moisture.
Boards are thoroughly cleaned after production to be free of any flux paste or byproducts of the process.
The boards then overgo a rigorous visual inspection process, followed by a multitude of tests to insure the colors are at the correct levels and everything functions as it should.
Details on the Printed Case
All of the individual components, inputs, and outputs are all labeled with an elegant and easily readable font.
Printed with Hatchbox PLA True Black, with settings that accentuate the clean curves of the design.
The voltmeter is properly spaces and held in place by a set of brass standoffs.
Easy access to jumpers and switches, plenty of clearance for input and output cables.
4x Snug fitting bolts / nuts safely hold the case and Minigun in place, while still providing easy access if need arrises to open it.
Whats Included ($125 shipped CONUS**)
Minigun Supergun Advanced Edition v2.5 ( 9-PIN MINI-DIN )
Printed case w/ Bolts & Nuts
Your choice of cable to power the Minigun!

*
*You can choose between the following two cables (If you need a custom solution let me know and I can work it out)
Minifit Jr. Male (Meanwell PSU Enclosure) -------> Minifit Jr. Female (Minigun)
Crimped Terminal Spades (Most PSU) -------> Minifit Jr. Female (Minigun)
**If your order incurs shipping costs greater than $10 I ask that you pay the overage. Shipping outside US in extra.
I take shipping very seriously, and have done so successfully and professionally for almost 2 decades. I use thick boxes, more than adequate bubblewrap, and security threaded tape. I print my labels with a Zebra.
If your interested in a cover for your Meanwell PSU to power the Minigun, please check out my thread here! Need something you don't see offered, DM me and lets talk about it! Im all about creating solutions and helping others in any way I can.
Last edited: