Well of course I couldn't just have one. I've posted my
Astro City showcase (link)
in another thread and it's coming along nicely.
Even before I got my Astro City I've wanted a Blast City. I like the shape of it and wanted the tri-sync monitor to, eventually, put a NAOMI inside.
Having missed out on some Blast City cabs I recently saw this one pop up on OfferUp. It wasn't turning on, but inspecting it in person it was in great cosmetic shape. The control panel was locked so my assumption was the switch in there was turned off and that was the reason it wasn't powering up. With the risk of not knowing I was able to negotiate a fair price and I took it home.
So here is my set of parts to order:
New control panel from @Rbtamanini (ordered)
Sega A001 key(s) (arrived)
Replacement for 2 missing Sega A001 locks (arrived)
Kick harness and door bypass cords from @Lemony Vengeance (arrived)
LED marquee bulb
PSU cap kit (arrived)
Monitor cap kit (ordered)
Marquee (ordered)
Noctua fan for PSU (arrived)
Speakers
Probably a 3D printer to get the speakers to fit
Coin slot
Yen sticker
Side art
Buttons
Ball tops
Sticks
Who knew German cars were designed to fit Japanese candy cabs?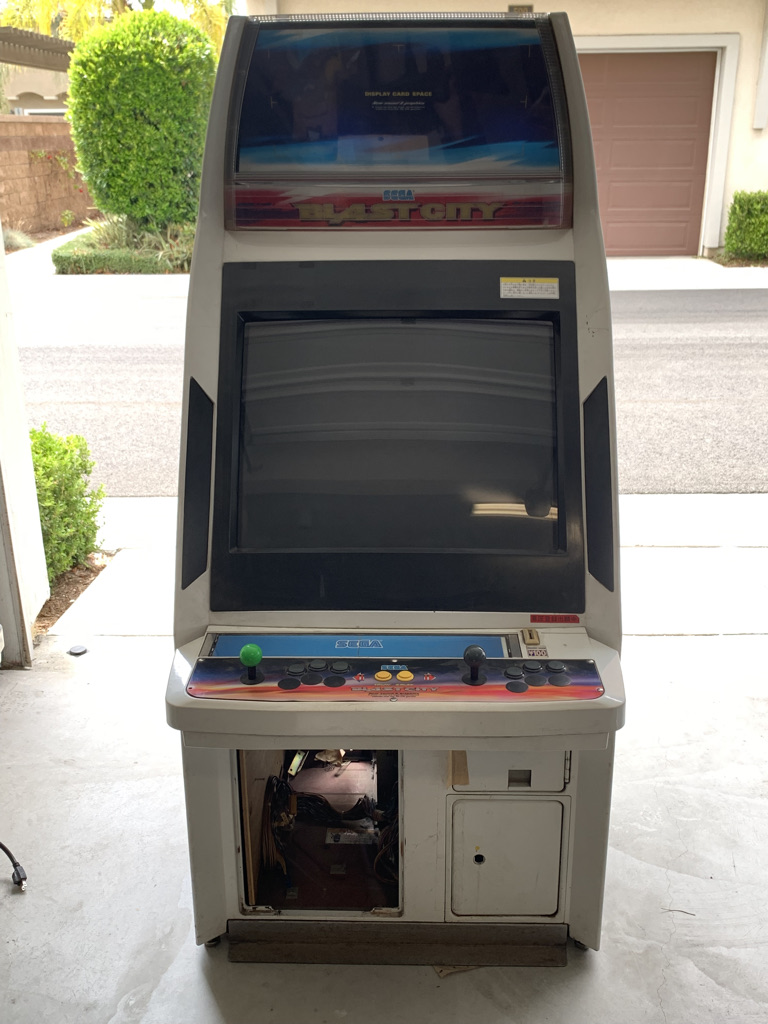 A bit dirty but it is in great shape. Just needs some cleaning and a bit of touch up paint.
Coin mechanism is in great shape and, of course, the key is missing.
I was glad to see some of these parts in here. The latches for the coinbox door.
Jamma harness is in there.
Dirty, but in good shape.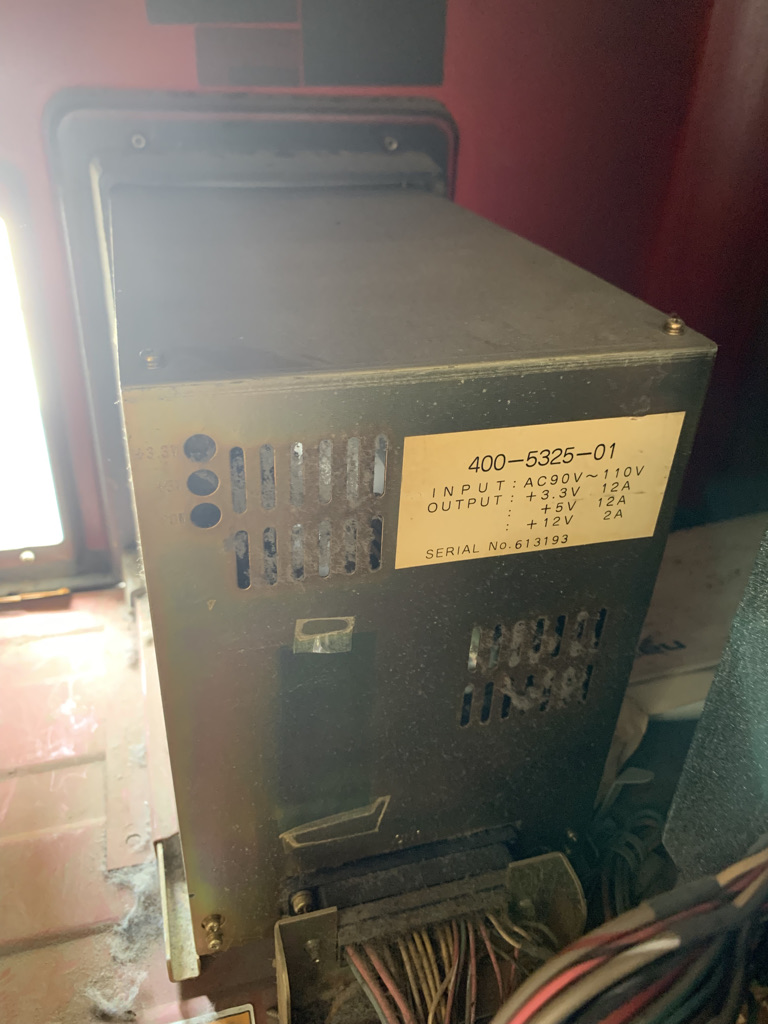 PSU looks gross.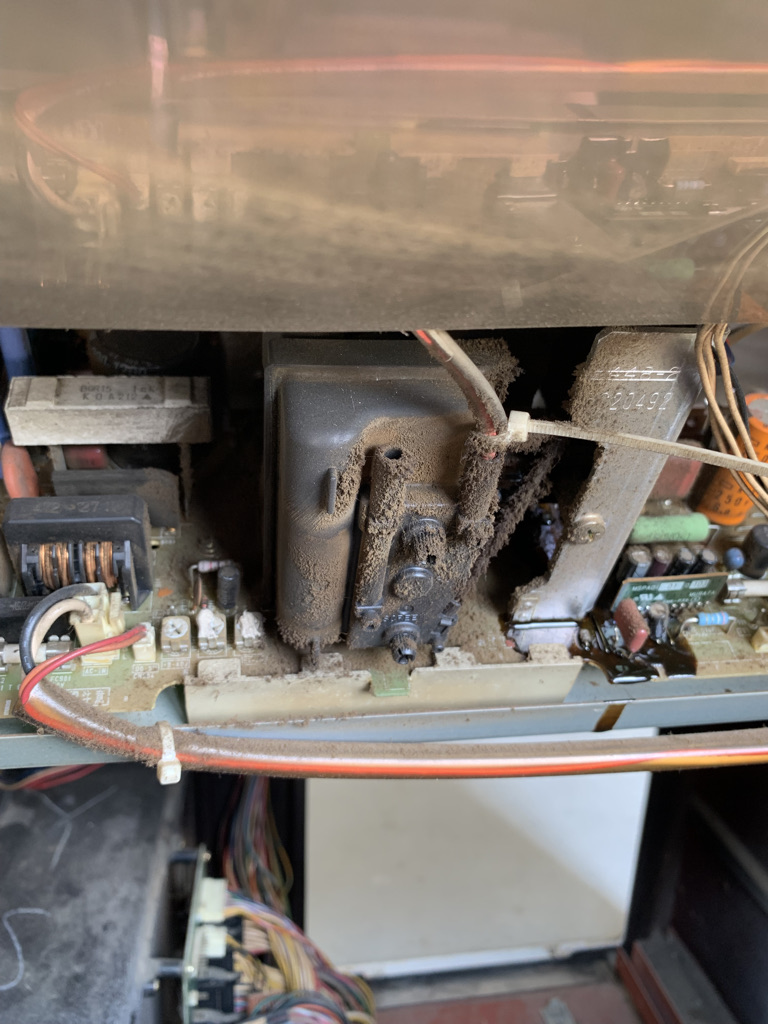 Monitor chassis looks super gross. Has some of the dreaded "black goo". Hopefully a cleaning and a recap and it will be all good.
Might have had a Xevious 3D in there at some point.
Friends forever.