Joined

Aug 29, 2018
Messages
Reaction score

14
Location

USA
Just received a Vewlix F and it's in great shape but I'd love to make it perfect. Here are photos of all the problems that jump out at me.
The top white plastic panel on the main unit is slightly yellow, especially its top surface. Any way to fix that? Do replacement top panels come up for sale very often?
Scuffed decal: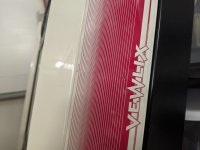 Scuffed black metal:
Top not fully seated on both sides. Maybe this is an easy fix but maybe the top was swapped for an incompatible one or there is some other problem? How should I go about fixing this?
Scuffed black metal: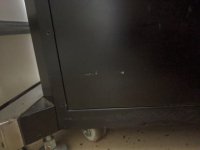 Broken coin return? There must be some part missing there?
Is this big empty hole under the control panel and in the main unit just for the wiring harness and the very small coin slot or is anything missing there?
Control panel scuffed and marked white plastic:
Control panel marked white plastic: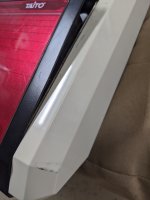 Control panel top surface light scratches: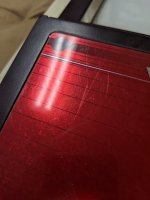 Any suggestions for these things?
What are the best materials and substances for cleaning the plastic and metal that won't mess them up?
Last edited: