Joined

Dec 21, 2020
Messages
Reaction score

32
Location

Montevideo, Uruguay
Hi guys, I'm having an issue with the Nanao MS8-26SG monitor from one of my aerocities. After having it in storage for a few months and turning it on again, I found some sort of annoying "noise" on its picture, like the brightness of some colors is varying all the time. To have a better understanding, I've put the service color bars and found that it's only the green color:
Please watch the 15sec video here:
https://imgur.com/a/XT7mwBB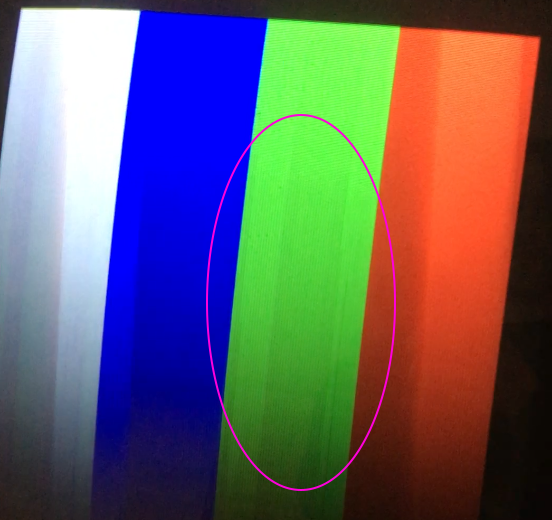 It can be seen that while blue and red remain perfectly stable as them should, but green and white (because needs green) are "glitchy".
-No amount of pot fiddling made any difference
-Tried connecting another jamma game board, same issue
-The monitor has been fully recapped some months ago
Could be something at the RGB inputs at the chassis or something at the output part, around the neck board?
Appreciate any suggestion on where should I look for something to check or measure
Thanks!