Acquitted 4/11/23
Student
Joined

Sep 15, 2022
Messages
Reaction score

175
Location

Anaheim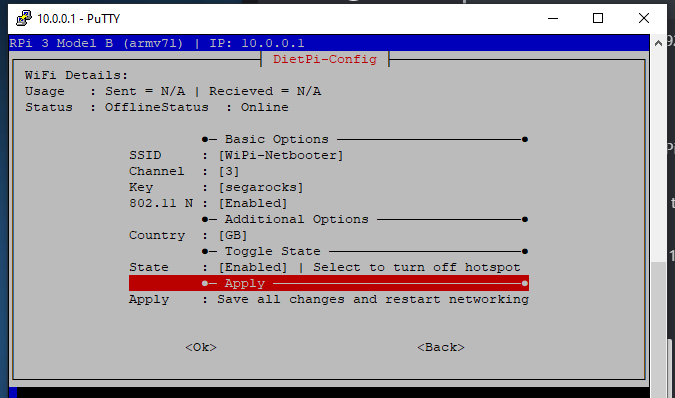 I don't understand why the SSID and credentials for the WiFi hotspot that is set up by default is listed under WiFi settings. I want to change this "hotspot mode" to "wifi direct" i believe.
When I try to enter my SSID and WIFI PW on the WiPi netbooter.local it changes these settings to my home wifi ones. But my home wifi is not a hotspot it is a router.
And after I change the WiPi's static IP i can no longer login thru putty. even after rebooting the pi. but it does change successfully and i can add a netdimm successfully.
Also should the country be set to US if im in the US? Does that matter?