Hello,
I have This MV2F board with red color missing Issue.
I seems That the previous owner tried to fix it and replace the blowen out resistors and the LS273 chip.
I patched the broken traces from the resistors and put socket to the LS273 Chip for testing other chip from my donor board (did not make change).
The 220ohm resistor measured ok in circuit but the 150ohm one measured 64ohms (in circuit).
Any Ideas?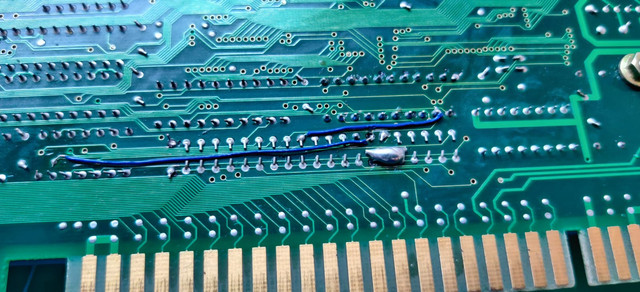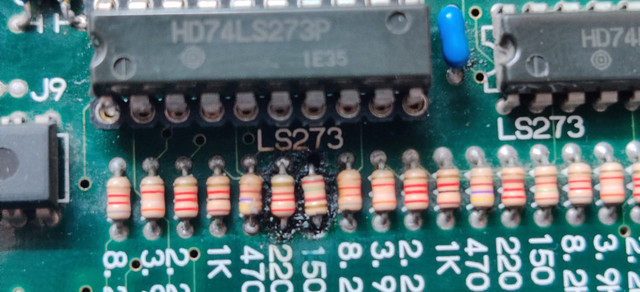 Last edited: