Joined

Aug 14, 2015
Messages
Reaction score

140
Location

Las Vegas, NV USA
I just received this board and apparently the sound is not working at all. Nothing from the demo mode nor in-game. I have other Midway boards that require -5v for audio and everything works fine for those boards on the same cab, so I'm not sure this is a cabinet or PSU issue.
Upon startup instead of the normal single "ding" that Midway boards typically produce, I hear 10 "ding" tones. So I go to the test menu, pull up the sound test and again the same 10 "dings" are produced. It doesn't line up with the error codes in the sound test menu, so the next area I go to is the CPU test. Apparently there's an issue with the U86 chip:
Based on the markings on the board, I suppose this is it: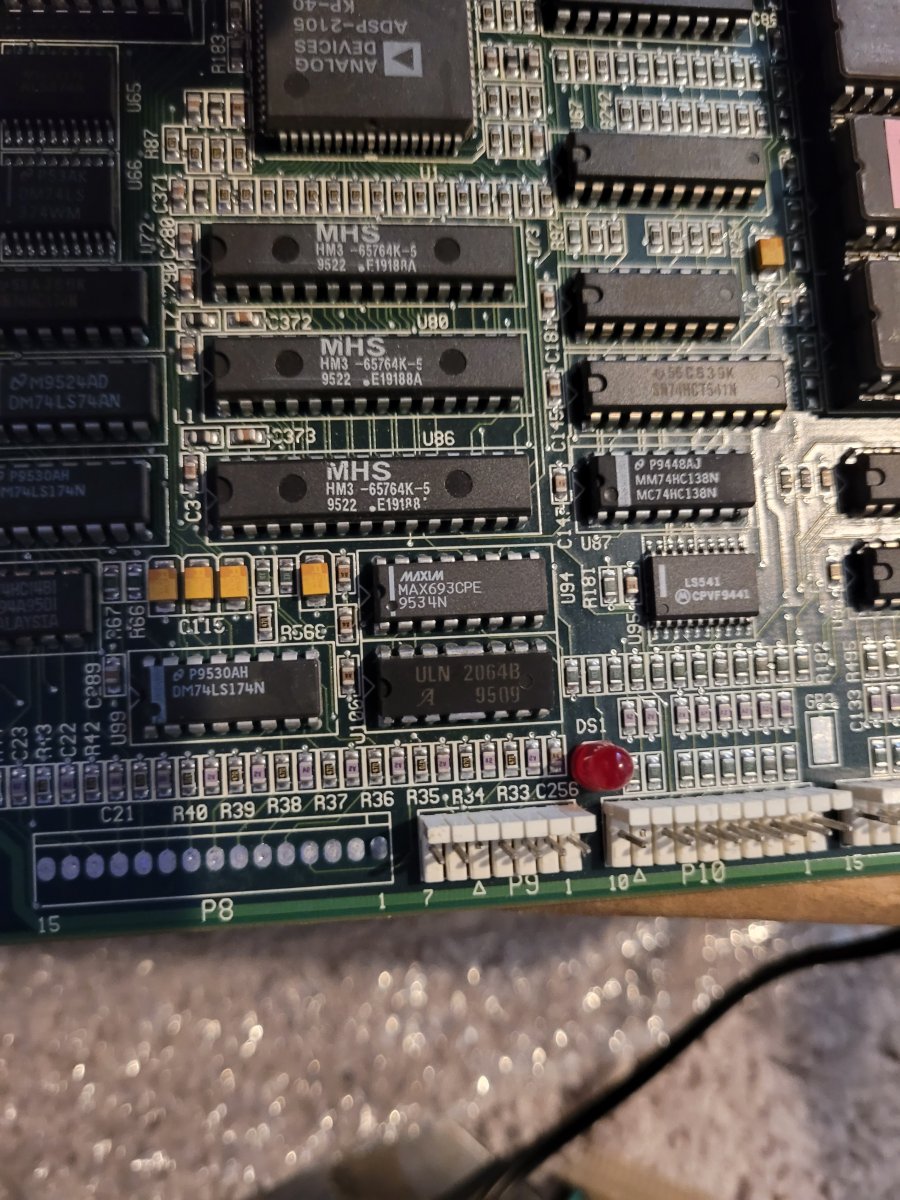 Is this chip hard or uncommon to replace? If not, does anyone know where I can get a replacement?