So I posted this up in the 'Recent Purchases' thread recently and plan to share my progress here.
The cab is 'complete' to the best of my knowledge - the seller apparently received numerous offers to part out the NeoGeo 2-slot and/or the monitor but fortunately turned them down.
It did come with an OG Xbox installed which was a nice addition.
These cabs were built up in Trondheim, Norway by a company called Lars Berg AS, hence the LB on the speaker grill. Their same design is used in generic Jamma cabs as well as branded Neo Geo cabs.
As things are already 80% there, I am planning to complete the Neo Geo theme to look like this:
I am not planning on preforming any miracles - there is some minor cosmetic damage here and there, but it falls more into 'patina' than 'eyesore' territory.
I'll be happy if I can get things fully functional and consider anything else as bonus.
Here are the pics from the ad: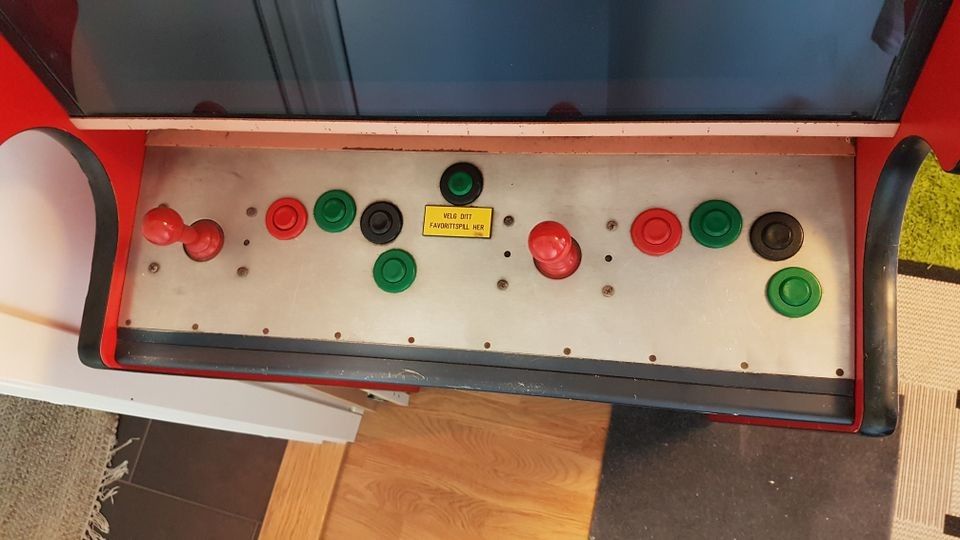 First task is to get the Neo Geo MV-2F back up and running. The previous owner only made use of the Xbox it seems.
Then its time to take a closer look at the monitor and see what sort of maintenance is required. Never touched an arcade CRT before, so that is my biggest concern.