TLDR: what's the best/normal way to power a Type X (or any arcade hardware) in a new net city?
I've got a Type X hooked up to a New Net City, but I'm not sure the proper way to power it. Currently I simply have the net city and Type X plugged into separate outlets, but I'd like to just have one cord and be able to turn on both the net city and the type x with the switch on the back of the net city.
There's a ungrounded power out on the back of the net city, and it came with this chord with a wire for the ground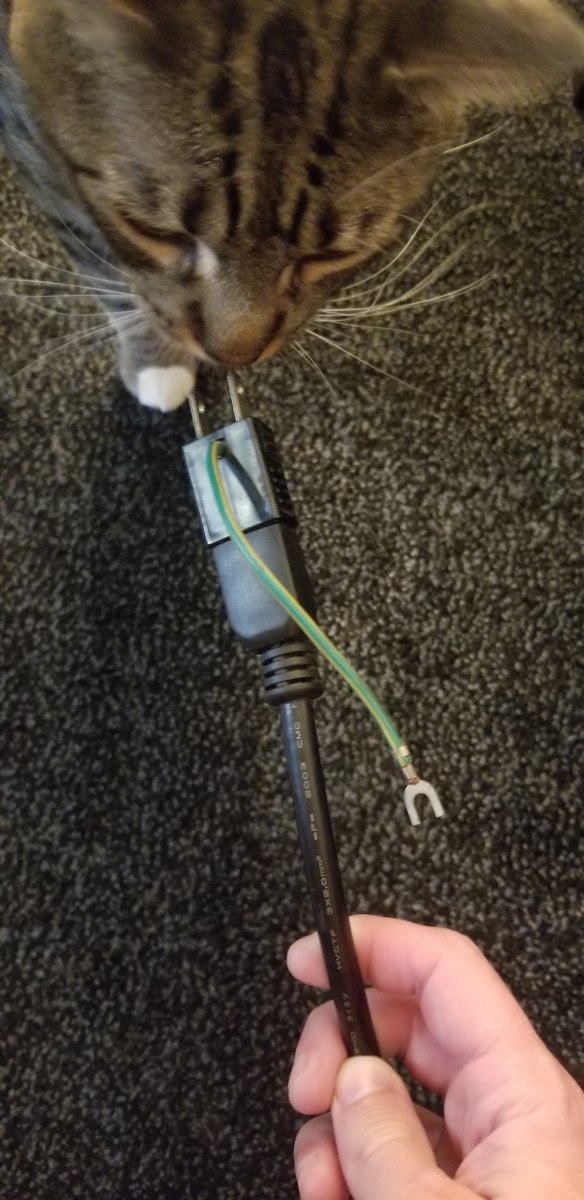 I'm I correct in assuming that plugging this in to the power on the back of the net city and using it to power the type x is the normal to do it? And for the ground wire there's a specific bolt thingy next to the power out on the net city that has a ground label, but the wire fork is too small to fit on it. Should I just bend the fork to fit, or could I just attach the ground wire to any metal screw on the case?