Joined

May 26, 2017
Messages
Reaction score

271
Location

Sydney, Australia
Hey folks!
tldr; After developing a simple shmup for the Gameboy Color a few months back, I've decided to team up with some people and go all in on developing a full-blown Shmup for the Neo Geo MVS.
Planned "features"
Rock solid 60fps action, parallax scrolling and beautiful animated graphics
Five distinctive levels (4 freely selectable, 1 unlockable) and screen-filling boss fights
Huge variety of enemies and weapons!
Tight controls with zero-lag
2 player co-op
Vertical monitor setup only (TATE)
A rhythm-based game mechanics/bonus stages [Stretch goal]
A strangely familiar antagonist
Alpha screenshots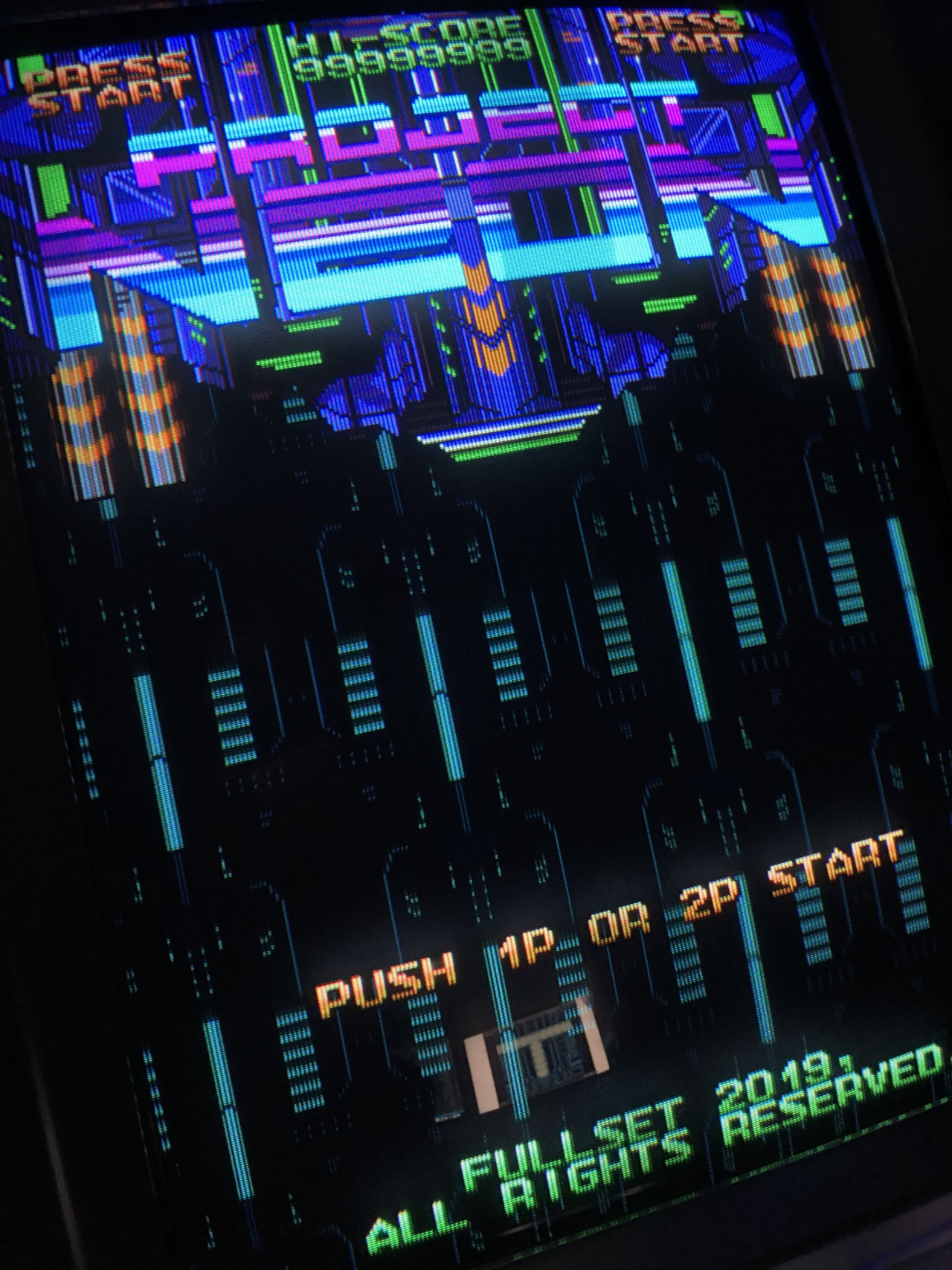 Running on actual arcade hardware (MVS + Dark Soft Multi-MVS)
Game plan going forward
- Finish/polish internal prototype within next 4 weeks (the game is already working on actual hardware with buttery-smooth 60fps parallax scrolling, 2 player co-op, lots of enemies and bullet types, etc)
- Prepare and launch Kickstarter campaign (30 days)
- Finish the game and ship MVS cartridges around September 2020
We'll share much more details as part of the Kickstarter campaign, including all the things we've ticked and put in place already to make sure we set ourselves up for success.
It's quite possible that we'll use this thread as the official "smaller updates and feedback" blog, next to the main Kickstarter one of course.
More soon!