This is a proposal and interest check for a new project that I am about to begin work on. Many of you have purchased and are using my Vewlix Console I/O to connect console and PC controls to your Vewlix cabinets, and I have been thinking about how to do the same for cabinets that use SEGA's JVS I/O. The main roadblock I keep running into is figuring out a form factor that works well for SEGA's cabinet designs. See unlike with the Vewlix, in the Lindbergh and Naomi/Net City/NNC cabinets, SEGA chose to bury the I/O board deep inside the cabinet where it is not easy to access. This means that building a console I/O that acts as a complete replacement of the JVS I/O is completely out of the question. The SEGA console I/O needs to coexist with the JVS I/O so you don't have to completely dismantle your cabinet every time you want to switch from consoles to JVS.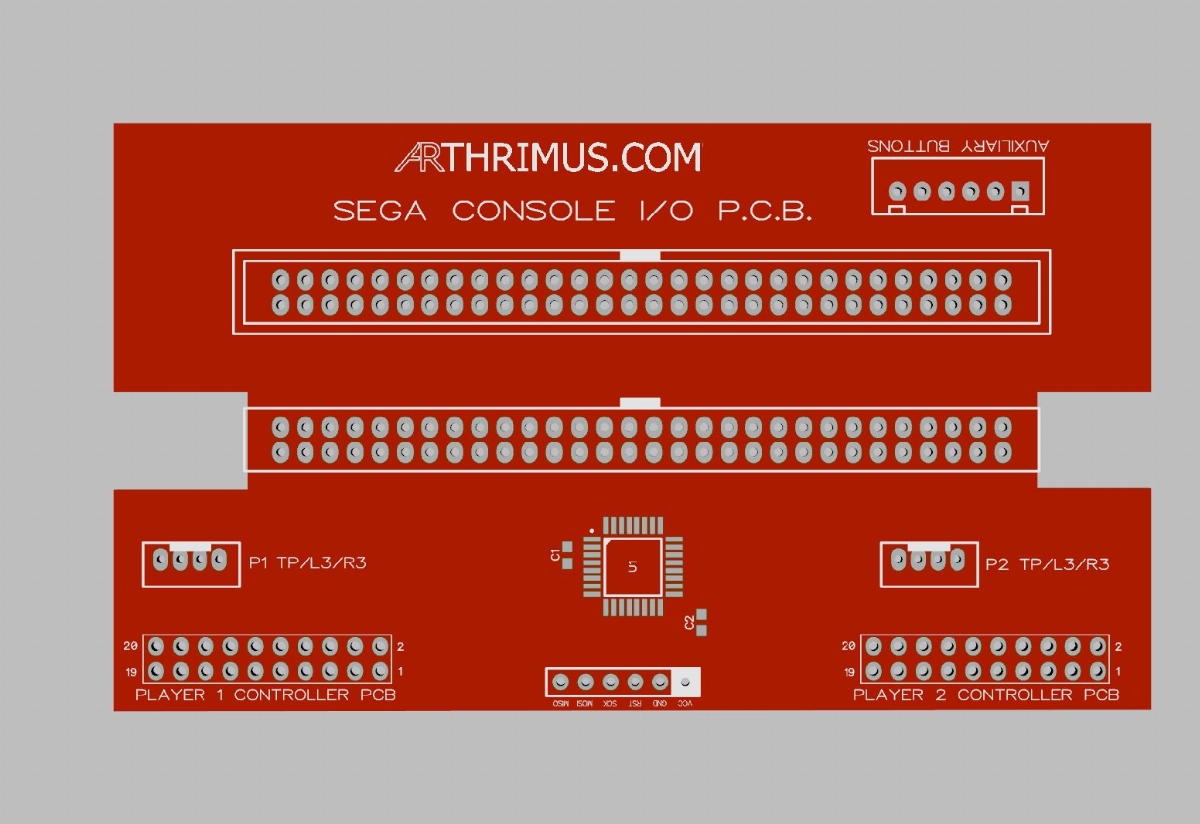 This is a preliminary example of how I intend to solve the problem. The console I/O will have a 60 pin female header on the bottom which will plug into the SEGA JVS I/O and will pass through all of the button inputs from the cabinet's wiring harness. Then the cabinet's wiring harness will connect to a 60 pin male header right next to the female 60 pin header to provide button inputs to the console I/O. The inputs will be go to both the 60 pin female header for the JVS I/O and also to a pair of male 20 pin headers for connecting the Brook style controller PCBs. The connections to the controller PCBs will have diodes on each input line to prevent the controller boards from interfering with the JVS I/O when they are not also powered up. Since the JVS I/O is powered by the cabinet's power supply there is no need to place diodes on the connections to the JVS I/O. Unlike the Vewlix console I/O, the SEGA Console I/O will not have the brook boards stacked directly on top of the console I/O, instead you will have a pair of 20 pin IDC cables that will be used to connect the brook boards to the I/O, then you will position the Brook boards wherever is most practical for the cabinet you are installing in.
Below is a basic mockup of how I expect this design to work.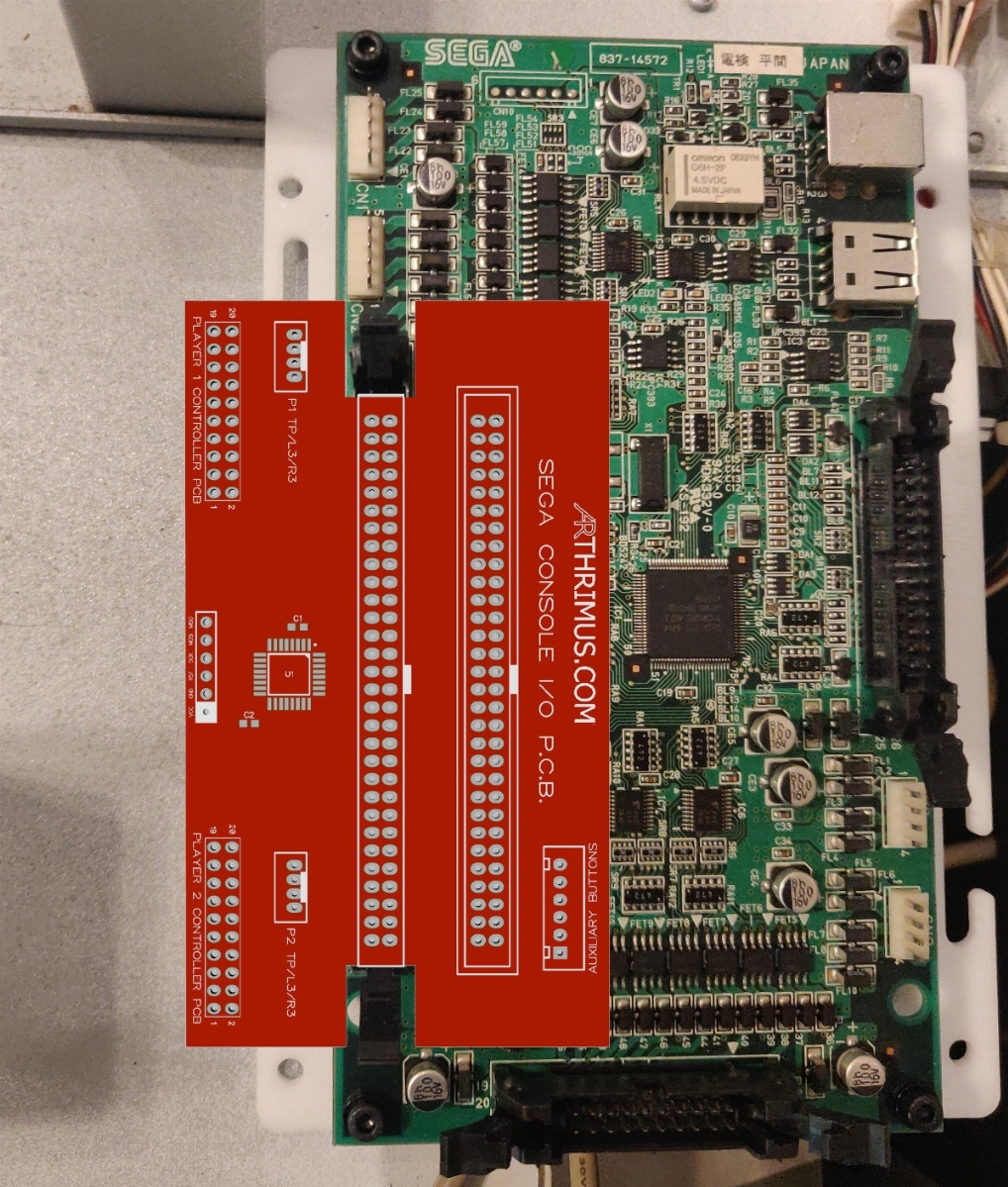 Obviously this is in the very early stages of design, and will definitely change over time, but at least you can get an idea for how this will work. Cost wise this will likely be more expensive than the Vewlix console I/O because of all of the Diodes that will be required, but it shouldn't be too much more.
As far as features this will be just as well equipped as the Vewlix console I/O. There will be an MCU onboard which will handle Select/Home/Touchpad button emulation and coin switch behavior, coin meter will be iterated properly, etc.
Now what I'd like to know is how much interest there is in such a project from SEGA JVS cabinet owners, and if there are any glaring features/problems that I've missed so far in the brainstorming process. I'm thinking this will be really nice for Lindbergh owners, and might also be useful for NAOMI/Net City/NNC owners who want to connect PC/Dreamcast/X360/Mister?