As part of the process of
restoring my New Astro City,
I also wanted to take some time to work on the two stools I've been using for the last few years. Both were in rough but serviceable shape and in need of some cleanup and restoration. So far I've spent about a day on the process and finished one stool almost completely; the other has some deeper issues and needs a bit more effort.
I decided to do a full disassembly, chrome polish, foam replacement, and reupholstery. I'm quite pleased with the results so far!
Before we go into the process, here's a quick before and after for the mostly-finished stool:
---
The first step was evaluating the condition of the stools. Both had some significant dirt and rust buildup on the legs. On both the foam is highly compressed and not very supportive. The gray stool has faded and worn cushion fabric, but no major stains or tears. The blue one has less wear on the cushion, but a large gash in the side of the fabric and cushion foam. It has some much worse rust spots; so far I haven't been able to clear them up completely. It also has a mangled 'baseboard' - the wooden board that supports the cushion is cracked and starting to disintegrate around the screw points.
Initial disassembly is pretty straightforward - four screws on the bottom to remove some retaining pins, and then the entire cushion can be removed.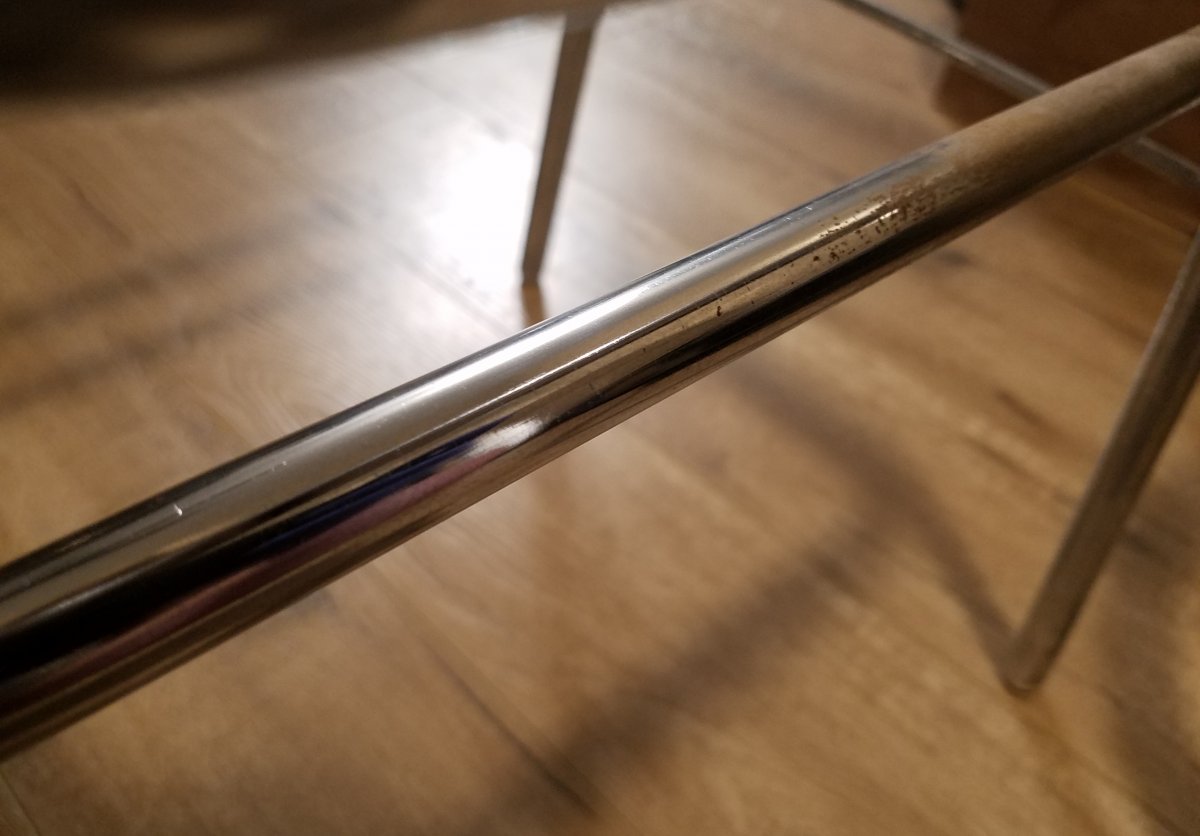 To prepare for the cleaning, I grabbed some ultra fine
0000 steel wool
, and a
chrome polish/rubbing compound.
Before getting serious with cleaning, I took a quick pass with the steel wool to check if it would work for rust removal. The answer - yes, it works great! As long as it's real plated metal, steel wool can pull off the rust and clean up the surface very quickly.