Joined

Dec 8, 2022
Messages
Reaction score

30
Location

china
integrated JAMMA cabinet, JVS cabinet, fully supported MiSTer FPGA expander, Two-channel Xinput high-speed controller, input control can be set to lock player 1 and player 2.
Control can exchange input mapping between player 1 and player 2 at any time without restarting the machine.
The video brightness gain can be adjusted by knob to match any CRT display with 0.7bvpp~3.3vpp.
Audio processing uses the front stage of automotive audio processing chip. Audio is clean and noise-free.
Direct access to 5v through JAMMA interface, without additional power adapter.
All JAMMA cabinets and all JVS cabinets are supported.
If your JVS cabinet is a high-definition monitor, you only need to convert the HDMI of MiSTer FPGA to VGA or use native HDMI to access your high-definition JVS cabinet.
With SNAC-DB15 input, 2 million key scanning speeds per second, experience the game's native feeling without delay.
Bring out the 4/5/6 keys of player 1 and player 2.
The 4/5/6 keys of player 1 and player 2 are led out through XH2.54-8P port.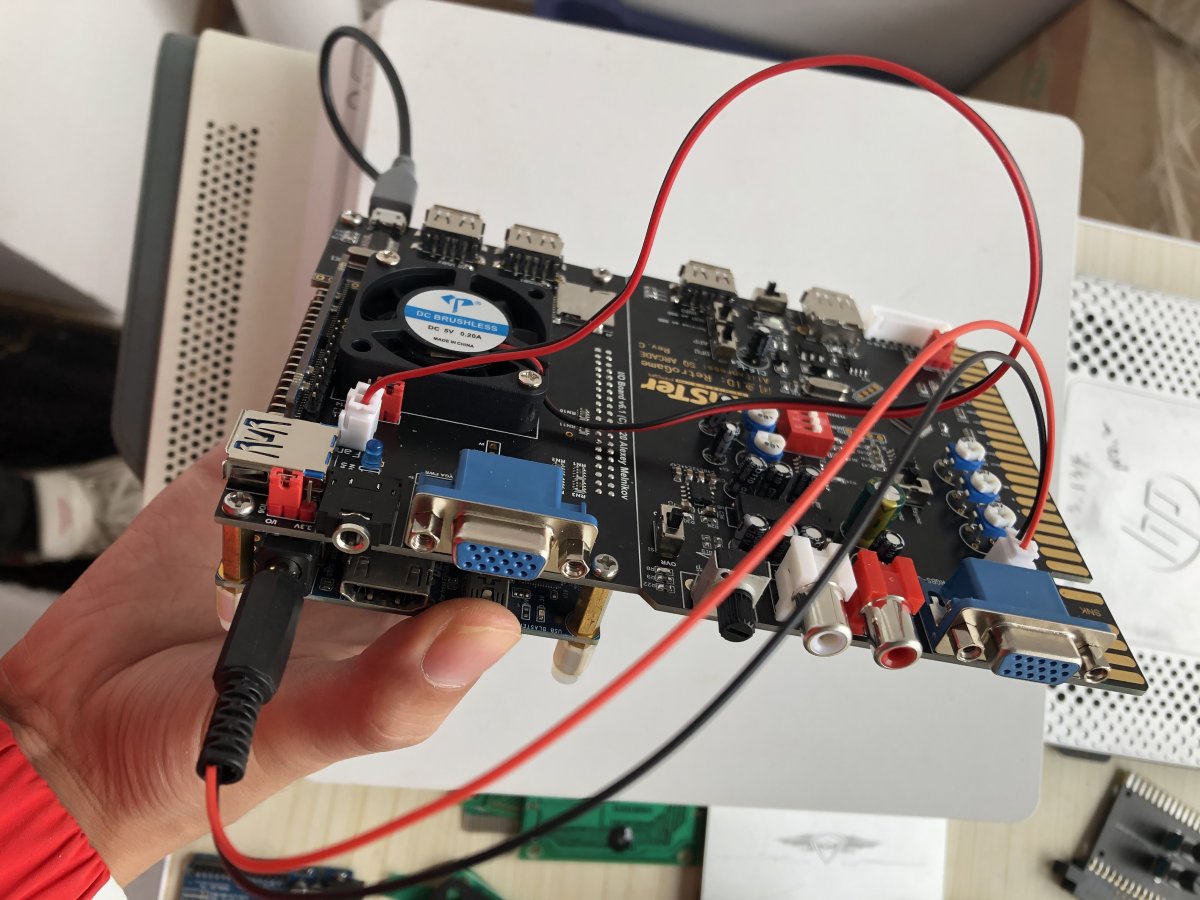 Last edited: