I wanted to upgrade my Type X2 and there is a ton of info in this forum and other places, but I thought it might be nice to get it all in one place for people that want to upgrade their Type X2s also.
Taito Type X2 Tech Specs: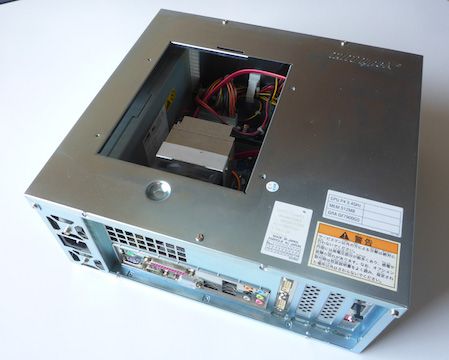 OS: Microsoft Windows XP Embedded
CPU: Intel Core 2 Duo E6400/Pentium 4 651/Celeron D 352 (up to latest Core 2 CPUs supported by the chipset)
Chipset: Intel Q965 + ICH8
Monitor: 720p/1080p/1440p HD LCD Monitor
RAM: DDR2 667/800MHz (512MB/1GB, up to 4GB)
GPU: PCI Express x16-based graphics. Support cards include ATI RADEON X1600Pro/X1300LE or
nVIDIA GeForce 7900GS/7600GS/7300GS, up to latest graphic cards (Radeon HD 3800 or Geforce 9800 series)
Sound: Onboard Realtek HD 7.1 channel Sound (supports add-in sound cards)
LAN: 10/100/1000 BASE-T
I/O ports: 1x JVS, 4x USB 2.0 (up to

, 1x serial (max 2), 1x parallel port, 2x PS/2, 2x SATA
Audio inputs: AKG C535EB Stage Microphone, line-in (Surround 7.1)
Audio outputs: 7.1, SPDI/FX
Expansion Slots: 1x PCI Express x16 (used by video card), 1x PCI Express x4, 2x PCI
Storage: 2x 80 GB 10k RPM SATA Hard Drives
Media: 80 GB 10000 rpm Hard Drive
My Type X2 is a model 207A. According to the Arcade Otaku Wiki, this model is supposed to have issues with KOFIII:
Certain titles, notably The King of Fighters XIII will not boot on Model 207A motherboards; the boards return Error Code: 901 when attempting to boot the game.You can identify the model of the motherboard by checking the white information sticker on the exterior of the case.
DRIVES:
The first upgrade I made to mine was to put in a Solid State Drive. A SSD will only run at Sata 2 even if you get Sata 3 or higher. I also put in a 2.5" to 3.5" spring loaded "caddy". This way I can just lift up the hard drive plate and quickly eject the SSD. Some people have installed a drive holder into rear slots in their case.
https://www.amazon.com/Toshiba-OCZ-...92833&sr=8-1-fkmr0&keywords=toshiba+coz+tr150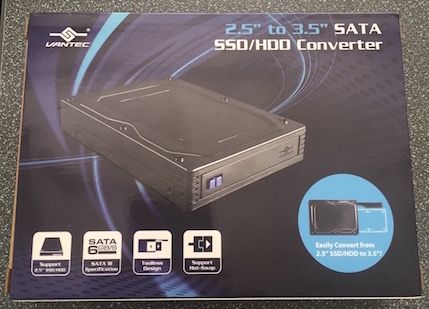 https://www.amazon.com/Vantec-2-5-S...3801&sr=1-2&keywords=vantec+ssd/hdd+converter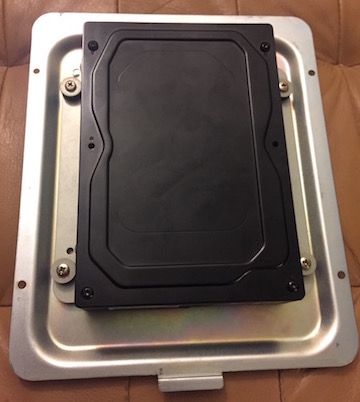 These below work great when installed in an empty PCI slot. Makes changing/updating drives very quick and convenient. ---Mitsu
http://www.ebay.com/itm/162140919641
MEMORY/RAM:
The Type X2 uses
DDR2 667/800MHz (512MB/1GB, up to 4GB).
My Type X2 came with 1gb of ram. I wanted to upgrade to 2gb. My friend had some DDR2 800mhz ram laying around in 2gb sticks so I went ahead and upgraded to 4gb.
https://www.amazon.com/OCZ-Gold-240...1476293633&sr=8-2-fkmr1&keywords=ocz+oc2+6400
CPU:
CPU: Intel Core 2 Duo E6400/Pentium 4 651/Celeron D 352 (up to latest Core 2 CPUs supported by the chipset)
My Type X2 came with a 3.4ghz P4. Another CPU you can use is Q6600. Our very own Niko has some CPU info:
Niko said:

You really should stick with a CPU of at least 3.4Ghz or higher. Some games will actually optimize themselves for the hardware they are running on, I've seen this specifically with Ultra Street Fighter IV. Other games are dependent on certain hardware "features", like 3.4Ghz CPU, 7900GS GPU, and even the video driver version.


I think the Q6600 upgrade came from when Jackassalus made his multi which was so over protected it took FOREVER to start and ran like shit. So to help, he recommended people upgrade their CPU which probably made things worse outside of startup times which where still pretty bad.
https://www.amazon.com/gp/product/B...rd_wg=Xwj4C&psc=1&refRID=ZDAM39ZPK90KSXS7VEB2
FANS:
Im still trying to collect more info on the fans. There are 3 types of fans that can be replaced:
Jugu used these fans in his:
This is a work in progress. Please post info and pics of any upgrades you've made and what has worked for you.

Last edited: