Have a Wells Gardner u2000 chassis n monitor giving me problems. First it was the vertical collapse. I recapped if, did both the vertical section and power section upgrades per the original vendors recommendations. Replaced the vertical ic, few other things. Nothing. For lack of time further I sent it off to sharp Image repair. They came recommended. I recently got it back. They told me they replaced some pots, transistors, and that I should gently adjust the hold pots on remote board to lock it in.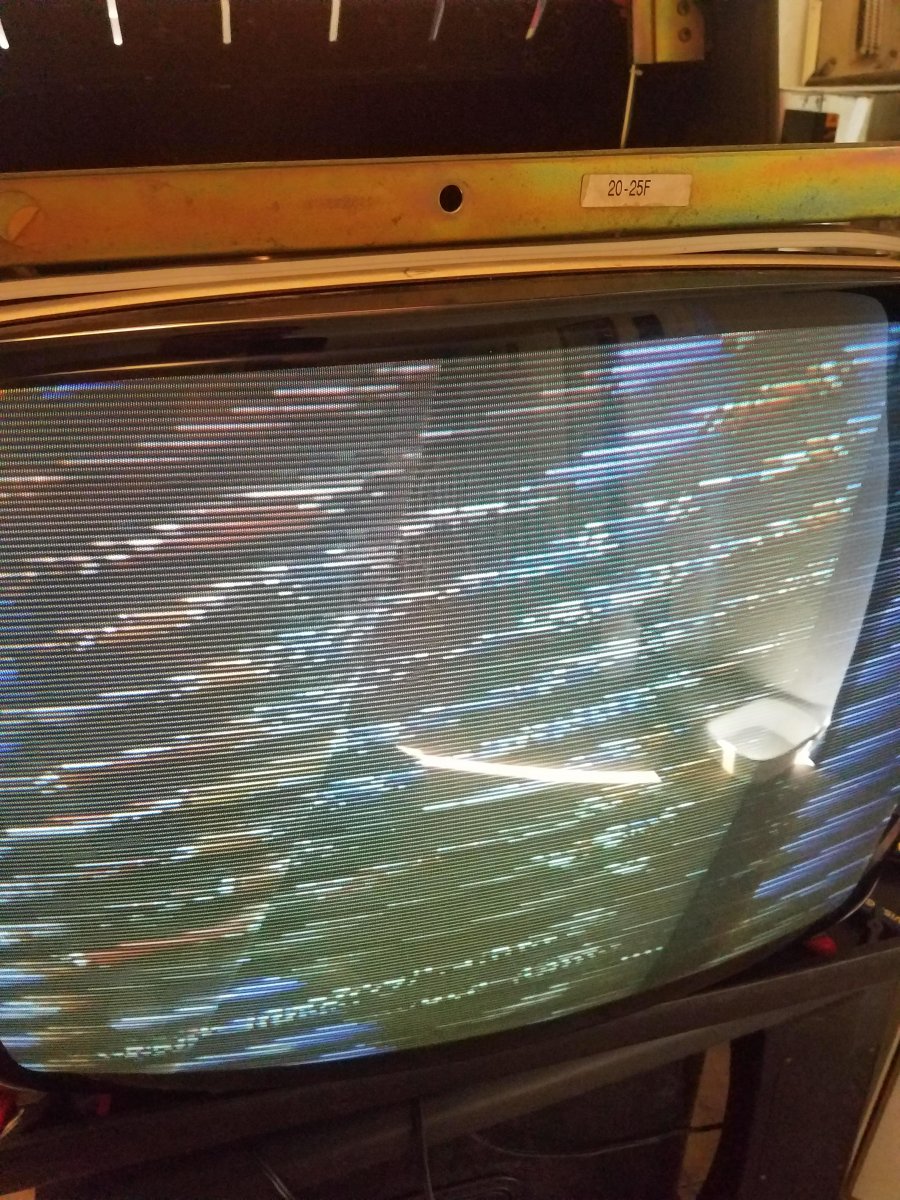 I can get it to "lock" but this shit is still here. The guy at sharp just said to play with the hold pots. Hours later it's still the same. Power checks out but can't get a clean image.
It's still under their 60 warranty but i'd rather not go after that route just yet. I'll give it a couple days of troubleshooting.
so anyone got any ideas??