Yes, I have to admit it...I am an '80s classic arcade games lover!
EXERION
is one of my top favourites. I own all 4 possible board variations. (Pictures you can find here on my
G+ album
)
I set a dedicated to
EXERION web page, back in 1999 / 2000
when me and some friends were struggling to find a solution to fix proper colours in MAME. Just a bit before I discovered a bad colour prom dump,
David Widel provided the proper .bin
to the MAME team ("George Anastasiadis" mentioned there, is my real name
)
Very recently, a good friend of mine gave me another original Jaleco's EXERION board with 2 issues:
- Vertical jail bars on enemy sprites.
- Most of the times, screen went off. Game kept playing blindly with only sound.
After a good clean and some sanding to all eprom pins, vertical jail bars disappeared.
As for the "black screen" symptom, the one and only cure is described on TAITO's "SERVICE TIPS"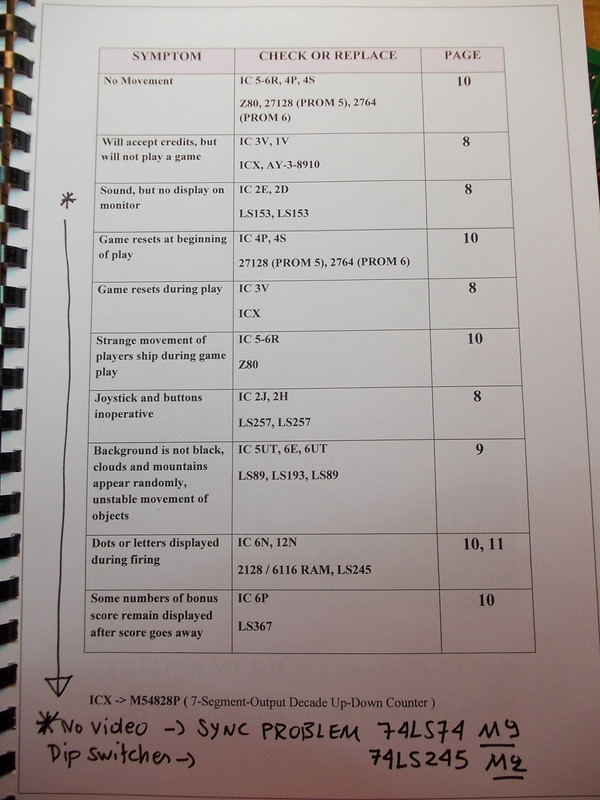 2 LS153 @ positions 2E and 2D
Here is a video I uploaded to YT
...and here is my board at its present condition (shiny clean, placed right in the middle of two plexi sheets for protection)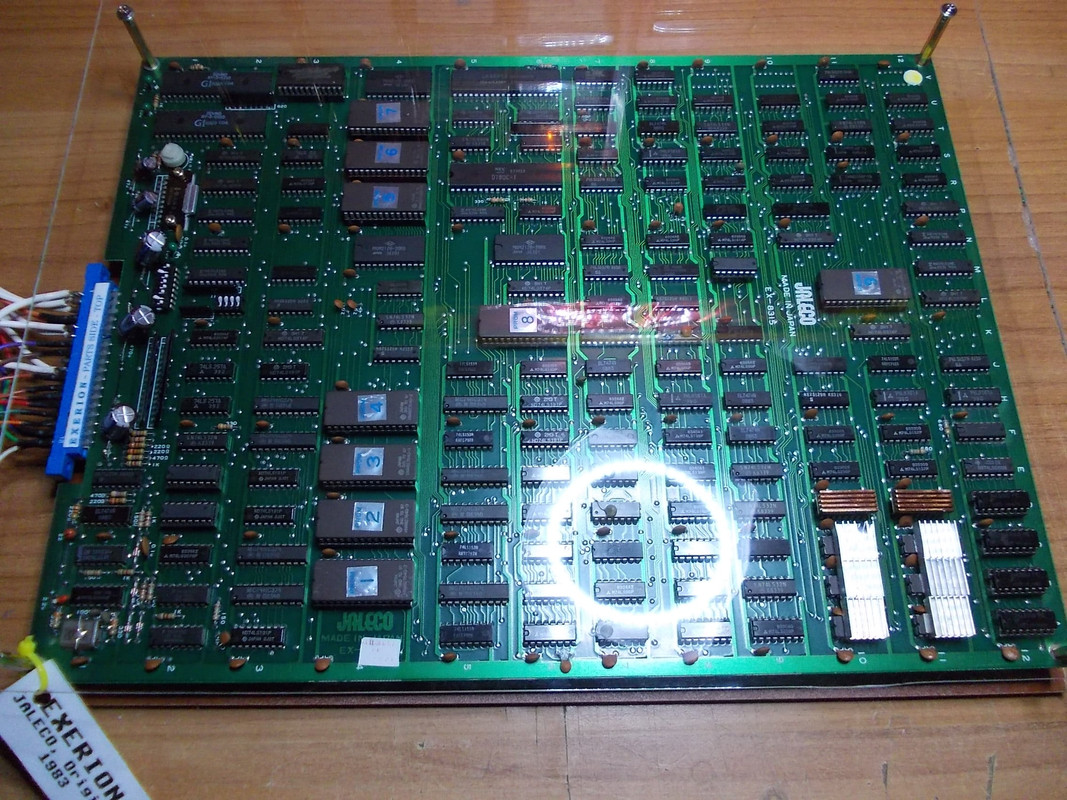 I've done several classic boards repairs. I love and collect them. If you 're interested in more, please let me know