With the Monkey Ball Panel completed, I had a spare stick from the set to give a shot at Afterburner Climax.
The sticks I got off YAJ are angled. By removing the middle section, I was able to mount the stick correctly. Due to the hole alignment, it sits a bit lower but is still works fine
Another panel was needed, so back to Fusion to design a panel that will take a sega analogue stick as the thrust lever
As I did not want any left/right movement on the thrust lever, I came up with a locking bar that would prevent the stick from moving left and right
After a couple of prints to get the correct fitment I had this
The panel came in and it was time to do a test install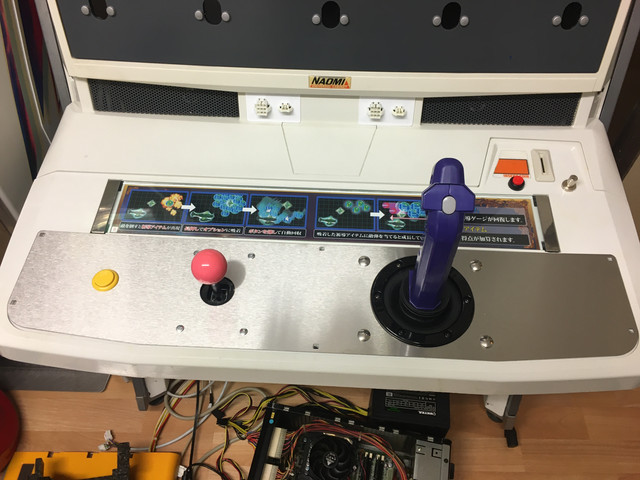 Once I booted up Afterburner Climax I had some strange behaviour with stuck buttons and the test menu was not accessible. That was really strange and went away when I unpluged the stick. I suspected the I/O board and got a type 3. No luck there unfortunately, still the same issues. Then I noticed that all the buttons on the stick measured as 'pressed'. So the behaviour of the buttons was wrong for my setup. I was able to fix it by routing the signal from the opposite side of the micro switches
That fixed the basic controls but I was not happy with the thrust lever. Back to Fusion we go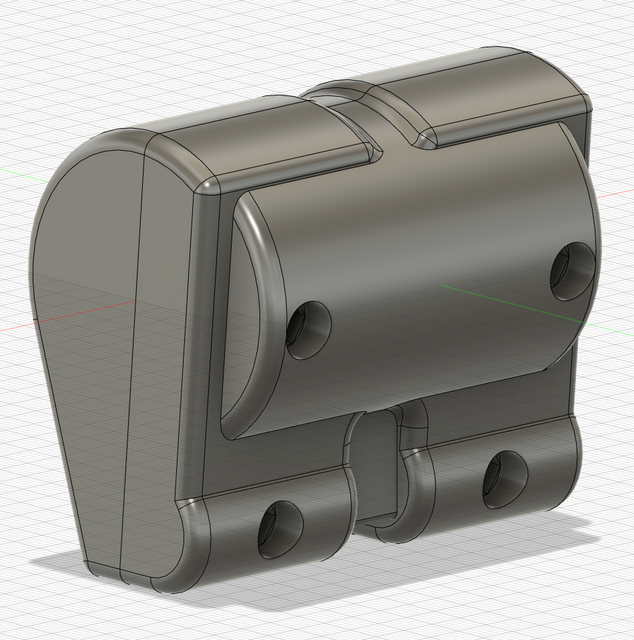 Did a couple of iterations to get the height and fitment correct
You can still turn the lever a bit but it plays quite well with this setup
The stick itself is quite nice as it has 4 separate buttons. I used the trigger for the machine gun, the blue buttons left/right for thte missiles and the grey button in the middle for the climax mode, as I was not able to replicate the original thrust lever where climax is triggered when you push it all the way forward.