Joined

Jul 23, 2015
Messages
Reaction score

2,053
Location

Michigan
I've been building more hobbyist projects lately, and wanted to share this one here. Full gallery of pics:
https://imgur.com/gallery/zJUsLMA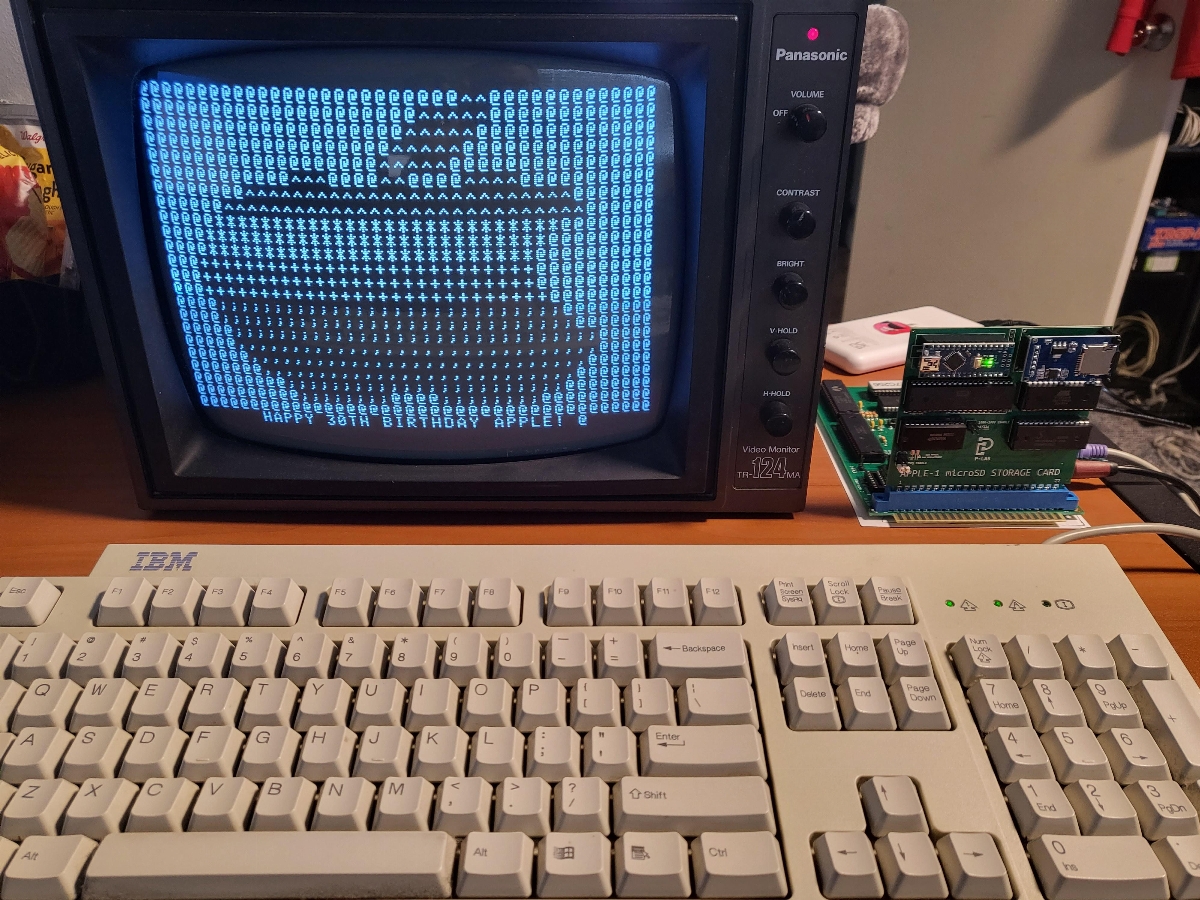 In addition to building this clone, I also had the pleasure of being the first to test the P-LAB MicroSD card expansion on this type of Apple 1 clone.
The Apple 1 is a 6502 based computer, of which very few originals still exist. One is on eBay right now, with bidding already into six figures. While I prefer to own original hardware in most cases, I came to the same conclusion as the designer of this clone: that an original would almost certainly always be out of reach.
Building one of these is an experience akin to 1970's computing. Greeted only with the prompt for the "Woz Monitor," to do much of anything with this machine requires patience and learning.
Woz himself assembled BASIC on paper; he quite literally hand compiled basic for the 6502, and then could punch it in byte by byte. Once the interpreter was loaded, you could then input BASIC programs. The Apple1 also had a cassette interface for loading programs, which was later built into computers like the Apple IIe.
The Briel kit has BASIC in ROM, as well as Krusader Assembler. To load a program without typing it yourself, you can attach a USB to Serial adapter and establish a terminal from a modern computer. Sending a text file over the terminal is painfully slow, but none the less, you can load a program. The speed, for those unfortunate enough to remember, is about equal to a 300 baud modem.
The P-LAB card was a complete game changer. Once you enter it's operating system, you have a prompt with backspace support (Believe it or not, this was not always a thing) as well as persistent storage. A BASIC program that could take 30-300 seconds to load over a serial or tape method takes only a couple of seconds.
If you are interested in learning computer science, soldering, programming, or any combination of the above, I can't recommend enough building one of these. It's a very special experience.
Thanks in part to my testing on the Briel, the creators of the P-LAB card also obtained/built a Briel replica, and have been testing their card on it now directly. More information is here
https://www.applefritter.com/content/micro-sd-storage-card
Video from P-LAB of the card in action:
View: https://youtu.be/LUeatmkS6_w