There's been a lot of chatter in the CPS1 Multi interest check thread about where CPS1.5/Dash/Q-sound games should come into play. Since Dash games require extra hardware that generic CPS1 titles do not, along with there being some proof of concepts out there regarding porting CPS1.5 titles to CPS2 hardware, the best option looks like getting these up and running on the CPS2 multi.
A few users including myself have stated they'd be willing to donate toward this. And while some work has been done to this end completely without donations, it has been slow moving.
So this is an attempt at incentivizing progress on the CPS1.5 on CPS2 hardware project. The goal being a *completely* compatible set of the 5 available titles, complete with Q-Sound, playable on the Darksoft CPS2 Multi:
From a gameplay, graphical and audio output perspective there
shouldn't be any apparent difference between the original unmodified
ROMs running on original unmodified hardware and the new, adapted, ROMs
running on a CPS2 multi.
Each of the following ROMs must be converted:
Cadillacs and Dinosaurs (4 ROM versions: dino, dinou, dinoa, dinoj)
Muscle Bomber: The Body Explosion/Saturday Night Slam Masters (3 ROM versions: slammast, slammastu, mbomberj)
Muscle Bomber Duo (2 ROM versions: mbombrd, mbombrdj)
The Punisher (4 ROM versions: punisher, punisheru, punisherh, punisherj)
Warriors of Fate/Sangokushi II/Tenchi wo Kurau II: Sekiheki no Tatakai (5 ROM versions: wof, wofr1, wofu, wofa, wofj)
Bounty money will be collected and distributed to the user or team of users at the time of completion, unless we collectively decide upon something else down the line.
Please don't pledge anything toward this if you're uncertain you'll be able to follow through. No hard feelings if when and if this comes to fruition you're unable to follow through, life happens, but it's best we don't over-promise.
Anyhow, I'll start it off at $100, and I'll check in every few days to tally up pledges.
Total pledges so far for a fully working CPS1.5 on DS CPS2 Multi romset:
$3960 + 250€ as of post 641


It's over FOUR THOUSAND!!!!!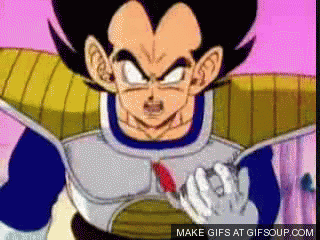 UPDATE:
Neocps1 has released his conversion of Punisher from CPS 1.5 to CPS2 and he would like to donate it to the community for everyone to enjoy it.
This version has some glitches still. Mainly sprite priority issues and you're invincible from stage 3 onwards. Nonetheless it is a great achievement.
Please give it a go and let us know how it works for you. If you like it you can donate to
neocps1@gmail.com
This is the version to use with the multi:
mediafire.com/file/g90g545m8asuam7/punisher_cps2.7z
This is the version to use with original B Board and Eproms:
mediafire.com/file/ol9xs2o831nupc1/punisher-cps2.rar
@kuze
has created a patch to fix the invincibility glitch. You can download the prepatched files
for the multi
here:
http://www.mediafire.com/file/paq9ql8a7baksq1/punisher_cps2.rar
And remember, the bounty is still open! We've only one mostly working version of Punisher. There's a lot left to be done

.
Lastly, if we could keep this thread to discussing CPS1.5 titles it would be a lot easier to follow.
Please take discussion of the (also amazing) new CPS1 conversions to:
CPS1 games that have been converted to play on your CPS2 Multi
Last edited: